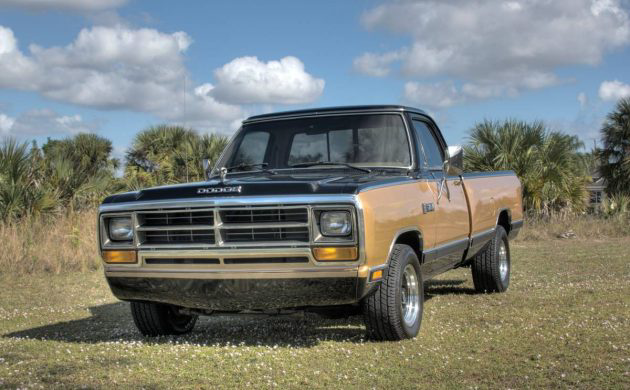 This 1986 Dodge D150 sports just the right mixture of modifications and fortunately hasn't been taken too far down the path of custom touches. The seller started with a nicely preserved example sporting the preferred combination of a short box, single cab design, and then added some custom touches of his own. It's a bit of a sleeper, too, with a highly modified drivetrain delivering big power that you wouldn't expect just looking at it. The Dodge has just over 100,000 miles and is said to have no rust. The front and rear roll pans look awesome, and the seller notes the front one is custom fabricated. Find it here on craigslist with an asking price of $18,900.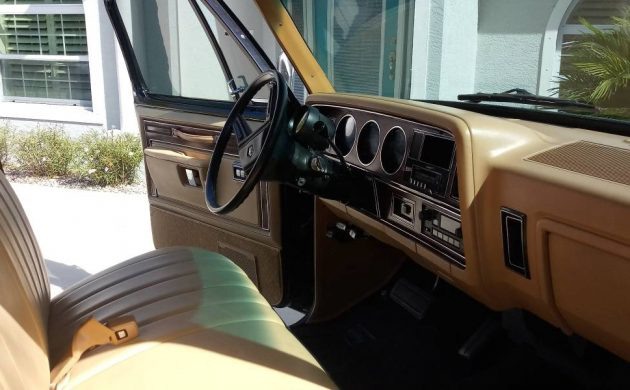 The interior is just as clean as the outside, and while it breaks my heart a bit to see such a well-preserved example be modified, kudos have to be given to the seller for not distorting what looks like a project that wasn't altered beyond the drivetrain and some choice cosmetic modifications. The interior is gorgeous, with a perfect bench seat and crack-free dash, not to mention just generally being clean as hell. The air conditioning is still equipped and said to still work. It also comes with power windows, locks, and cruise control. The seller notes the body has been modified with dual roll pans, and that the body length is 16″ shorter than stock.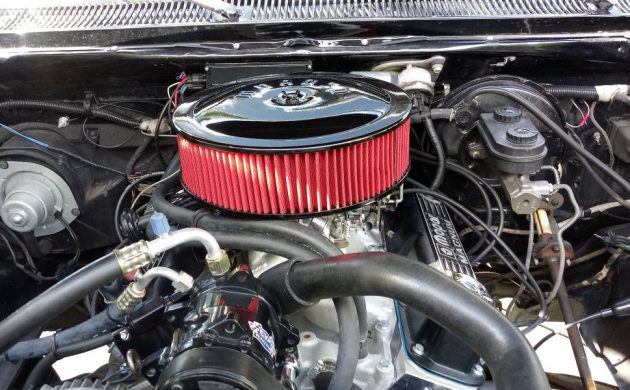 Under the hood is where this Dodge really comes alive, as you wouldn't know from the outside that it's been as heavily modified as it is. The seller notes it is all-new, featuring a 408 stroker that dyno'd at 466 b.h.p. and is paired to a 534TQ with aluminum driveshaft, Yukon 3.55 posi gears, and 727 automatic. Give the seller credit for keeping the outside relatively mild compared to the huge horsepower under the hood, as I'm guessing most stoplight drag racers have no idea what they're up against until it's too late. Numerous other enhancements have been made in the course of the build, including the installation of Dynomax Super Turbo mufflers, Competition Engineering adjustable shocks, and a 30 gallon factory fuel tank.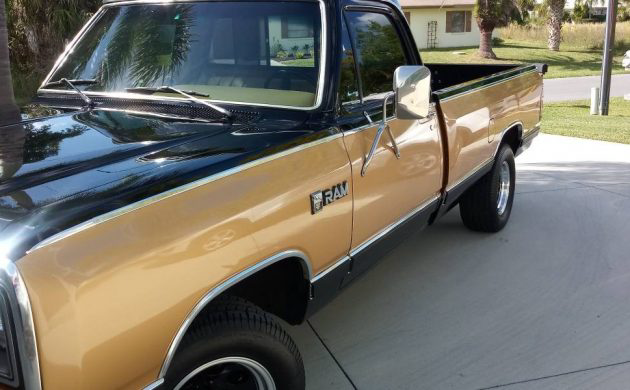 Man, you can't beat that grandpa-special paint combo for a sleeper. The best part is, you don't have to touch the bodywork in this truck. Just get in and drive, with the ideal combination of survivor-grade details with sleeper-truck grade engineering. And, even better, the seller points out that the "…bed is virtually perfect due to a color keyed camper cap, carpet, plywood and carpet again protecting it since new." The asking price is not cheap, clocking in at nearly $20,000, but consider the cost of buying a near-perfect survivor with the money behind the drivetrain build, the suspension modifications, and the bodywork. You likely can't touch it for that. Would you buy it or build one yourself? What would you do differently?