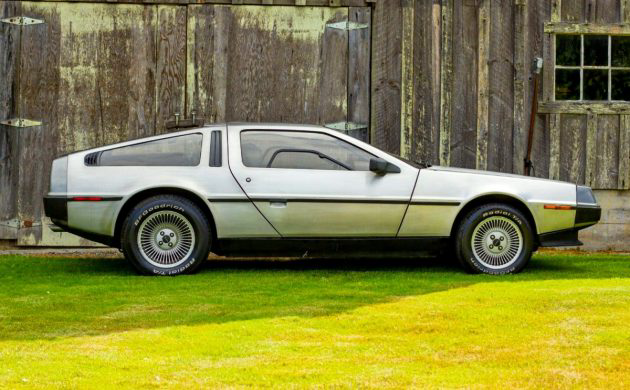 Launching a completely new automobile company rarely goes according to plan. Having a great product helps, but it takes much more than an excellent vehicle to succeed. This 1982 DeLorean in Olympia, Washington still looks fresh today, some nearly 50 years after being penned by Giorgetto Giugiaro, a designer called The Most Influential Automobile Designer of the 20th Century. Though imperfect, this specimen features the desirable five-speed manual transmission, and bidding here on eBay has exceeded $28,500.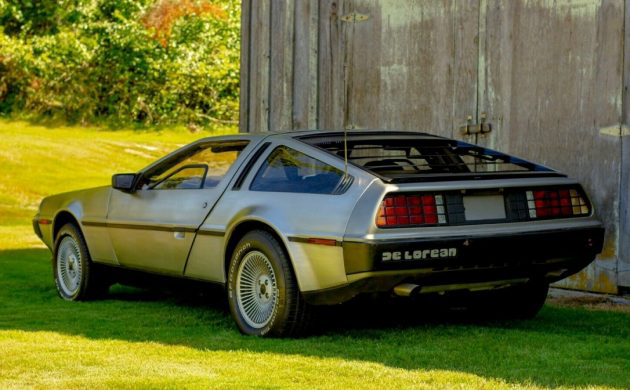 "DeLorean" script on the rear seems superfluous on what could be the most recognizable vehicle of the late 20th Century. Many DeLoreans turn up with excessive wear and sun-faded rubber, but this one shows well. Flared fenders and turbine wheels complement the futuristic stainless exterior panels.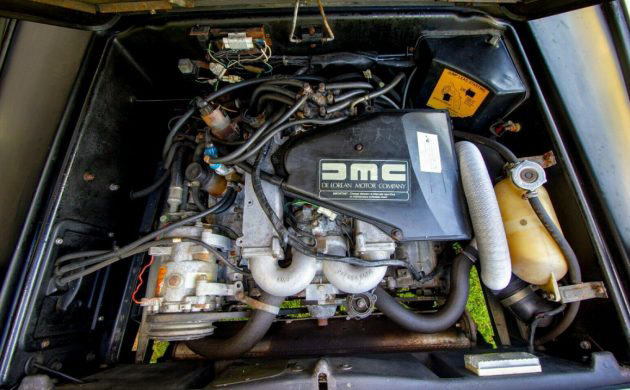 A convoluted pathway from vision to production vehicle led to compromises in the engine compartment. A mid-engine design gave way to a rear-engine location, and dreams of turbochargers fell by the wayside. Ultimately this 2.85 L (174 cid) V6, jointly developed by Peugeot, Renault, and Volvo (PRV) powered the DeLorean's rear wheels. The V6 made 130 HP, on par with a host of corporate V6 engines in those days. I've never driven a DeLorean, but this car's five-speed manual gearbox must be a significant upgrade over the three-speed automatic.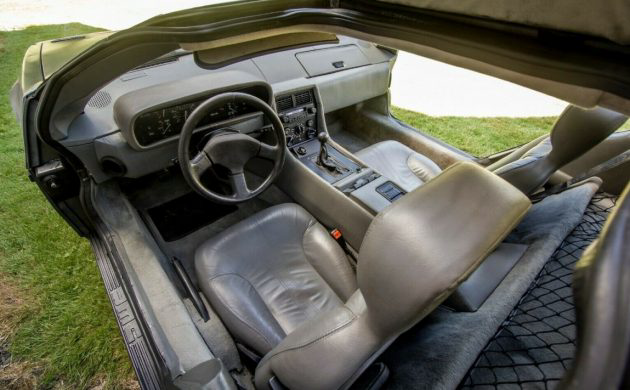 With production in Belfast, Northern Ireland, Italian design, American management, and a French powertrain, the DeLorean is a true world car. The company's founder, John Z. DeLorean, most famously elevated the Pontiac brand with the GTO and other sales-boosting ideas. Little here refutes this car's claimed 16,644 miles, which is saying a great deal. Plastic parts of the 1980s are rarely known for surviving this long without becoming brittle and faded, regardless of mileage.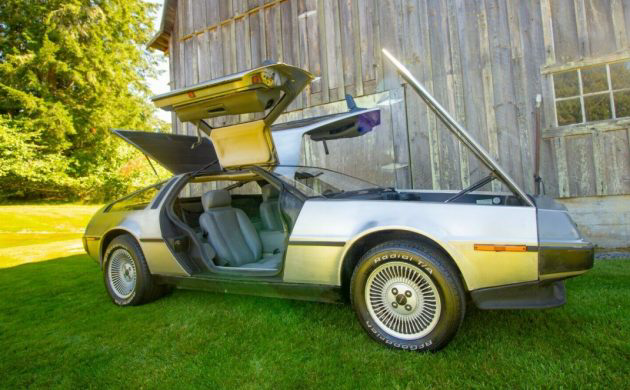 Residing with one (apparently conscientious) owner the last 25 years left this DeLorean in better shape than many, and the buyer will take possession of a well-kept classic. Even if the buyer wishes to keep mileage under 20,000, that still leaves some opportunity to enjoy it as an automobile. Thanks to its starring role in a certain movie franchise, the DeLorean prompts conversation wherever it goes, and those talks should be part of the ownership experience. What's your impression of the DeLorean's place in automotive history?