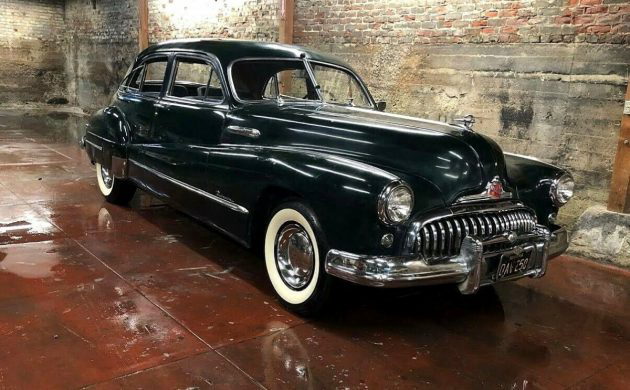 It's a very rare occasion to see an automobile preserved as well at this 1948 Buick Roadmaster. This car has been in storage for the last 49 years and is truly a survivor, wearing it's original paint and interior, both in very good condition. This stunning piece of automotive history is currently listed here on eBay for an asking price of $10,500 BIN and is located in Oakland, California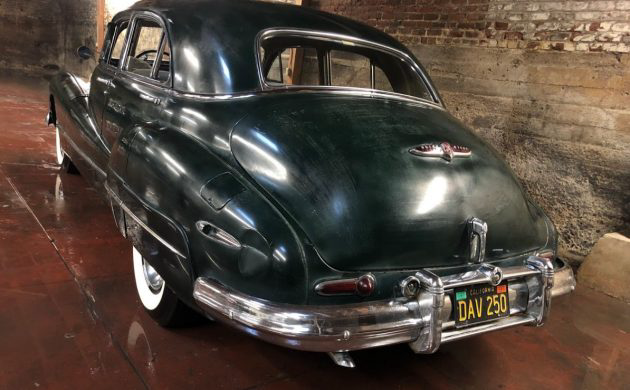 Finds as well preserved as this Roadmaster are simply breathtaking. In the picture above, you can see a small dent in the driver fender, the only major flaw in the bodywork. The paint, according to the seller is Verde Green, which shines well given it's age of 71 years. All of the chrome is present and shines well (with the exception of one missing trim piece), and there is a nearly endless gallery of photos for this car so you can see the condition of the car yourself, instead of just taking the sellers word for it. California black plates are present and the seller says that the car has spent it's whole life on the west coast. There are undercarriage pictures in the eBay gallery, and as you can imagine, rust is limited to surface with no rot to speak of.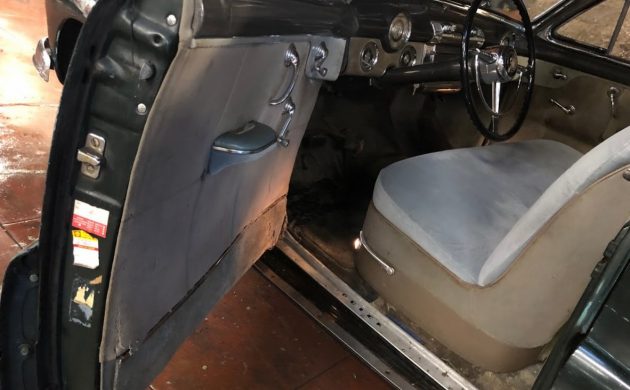 This picture does a good job of demonstrating the condition of the interior, which presents very well. There are some minor imperfections in the drivers door card, something that should be expected for a car of this age. Both bench seats and the headliner, shown in other pictures, are clean and tear free, further showing how well this car has fared over the last seven decades.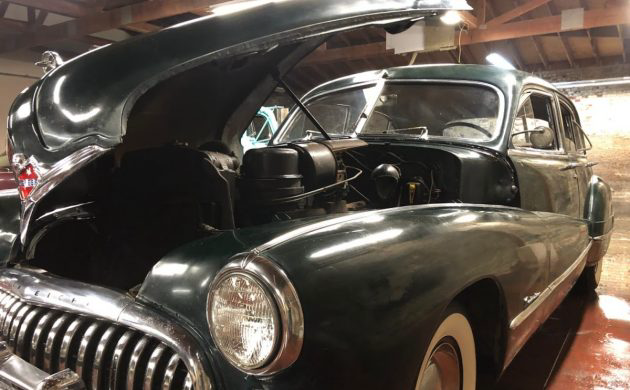 The way that the hood opens on these is just too cool. This Buick is powered by the 320 C.I.D. Fireball straight-8 that the seller says starts and runs excellent and doesn't have any visible fluid leaks. No word is given on the car's drivability, so I would make a point to cantact the seller about the condition of the brakes and transmission before potentially purchasing the car.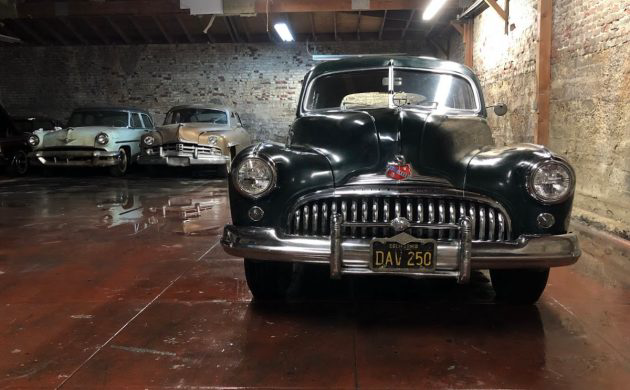 If this Buick is as good as it looks (and if time and money were not object), I'd buy this with the plan to road trip it back home to the Midwest, creating an epic story along the way. Another comment by the seller is that the Buick is part of a 300-car collection that is being sold off, and I can only assume that the cars in the background are part of this liquidation, so I would keep an eye on the seller's eBay page. What do you think of this Roadmaster?