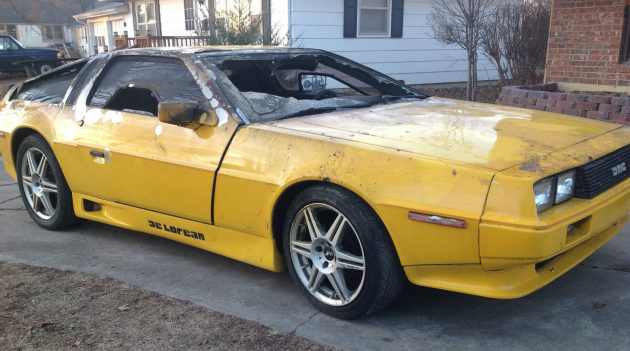 There are some project cars that seem like they go from one bad owner to the next. What I mean is that you start to see them on a sort of downward trajectory, perhaps getting modified here and there before they just descend into pure neglect. This burned-out 1981 DeLorean DMC-12 here on eBay was likely a decent car at one time, but now it's sporting a yellow paint job and aftermarket rims that look particularly sad with the crispy roof section.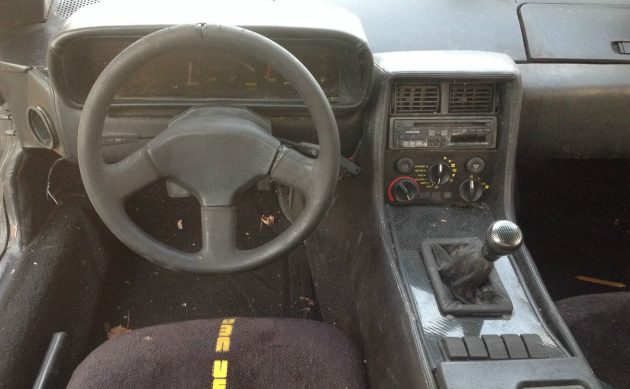 I am one who believes the DeLorean should remain a silver bullet of stainless steel body panels. While I know some of the factory cars were painted by request, those are the sole examples that are made more valuable as a result of sporting an actual paint job. Cars like this one are just silly impostors, thanks to a previous owner who didn't appreciate the vehicle's rarity. Amazingly, the interior looks better than expected for a vehicle that appears to have had flames shooting right through the cabin at one point.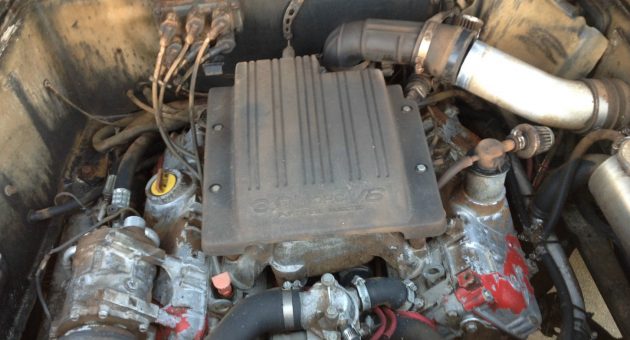 This battered DeLorean does run, but not correctly. The engine will only fire up if fuel is poured directly into the carburetor, and the seller speculates a bad fuel line or a shut-off switch is to blame. I'm assuming this means the DMC-12 was previously converted to a carb setup. Aside from a lone reference to a "garage fire," we don't know if a mechanical fault was the culprit or if the fire started elsewhere in the building.The engine bay doesn't look completely torched but I'm a bit thrown off by the engine cover, as that's not the familiar "DMC"-labeled assembly.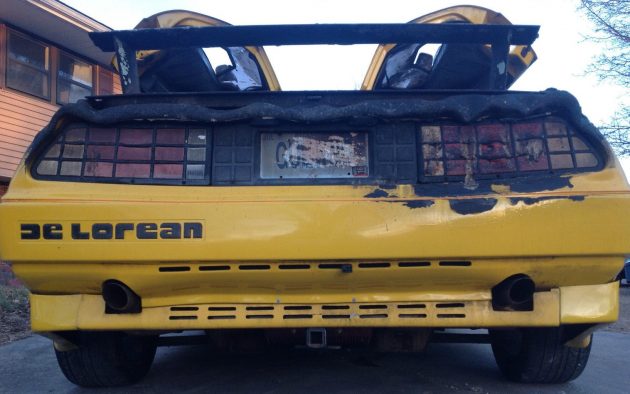 The fire followed a curious path, damaging the roof and tail section but seemingly sparing the interior and engine compartment. That seems more like a car damaged in a building fire rather than an electrical issue caused by the vehicle. Since this example was clearly modified, it's anyone's guess as to what caused the blaze to begin, but the bigger question is what happens next. The DeLorean is fitted with a desirable manual transmission, but is the seller's asking price of $11,800 fair when considering the damage and likely costs to restore?