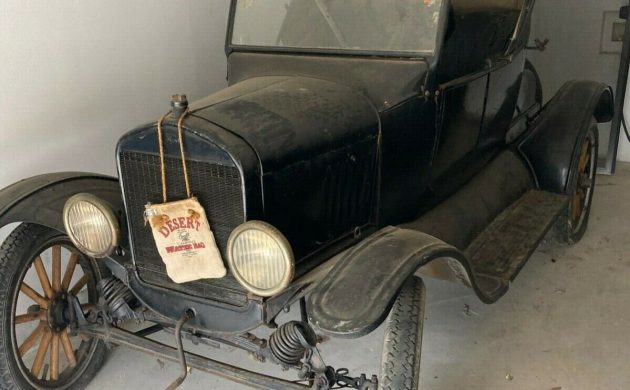 One of the most influential automobiles ever made, the Model T enabled affordable motorized transportation to get into the hands of U.S. consumers. And they did it nearly 15 million times between 1908 and 1927. Sometimes referred to as a "Tin Lizzie" or "Jitney", the Model T came in a variety of body styles and types, including this 1924 2-seat "roadster" (or in Ford's vernacular, a Runabout). This looks to be a nice survivor that may need little to get it running again. Located in Encinitas, California, this "Leaping Lena" is available here on eBay where the bidding has just started at $7,500.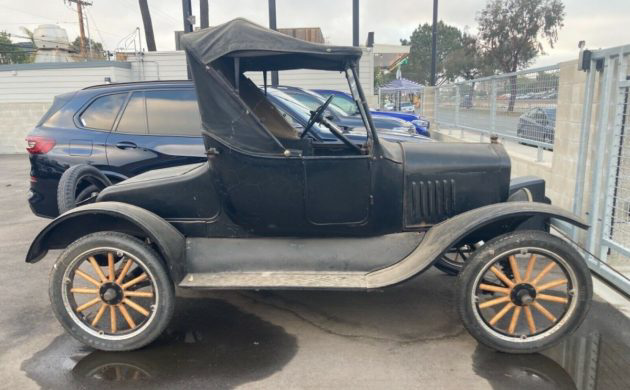 Ford was able to build these cars in large quantities due to their mastering of parts fabrication, which included assembly line production as opposed to handcrafting each car. The Model T is considered successful not just because of its build numbers, but because it signified innovation for the rising Middle Class in the U.S. It quickly became a strong symbol in the growing age of modernization which was the early 20th Century. Its sales volume over a near 20-year period places the Model T 8th on the Top 10 list of all-time most sold cars of all time (in the company of icons like the VW Beetle).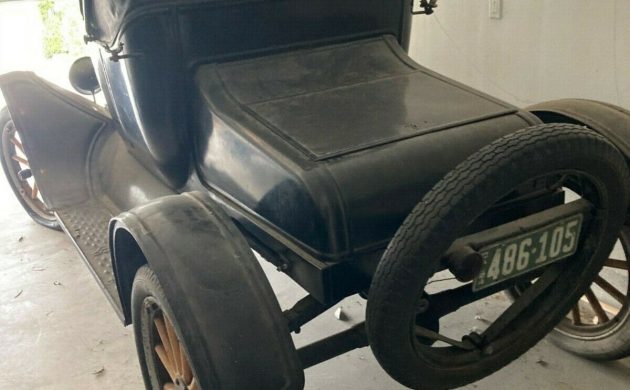 The Roadster or Runabout was one of the biggest sellers in the Model T lineup at nearly 15% of total production through the years. In 1924 alone, they built 293,000 of them, of which 260,000 had starters (there were non-starter models as well). As the seller says this Model T has a newer push button electric starter, perhaps it was one of the 33,500 units in '24 built as a non-starter model.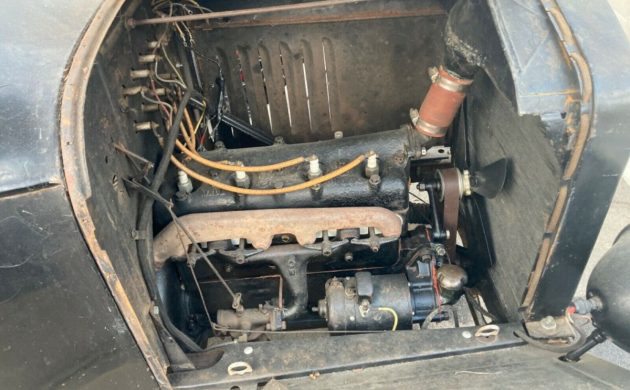 We're told this car is original and complete and was running great until parked a few years ago. It has been garage-kept all these years, thus allowing it to look so good for being 97 years old. The seller surmises that a new 6-volt battery and some tinkering with the fuel supply and flow is all that's needed to get it purring (or shaking) again. Apparently, these things were prone to leaking, so the motor has a newer set of gaskets that stopped that.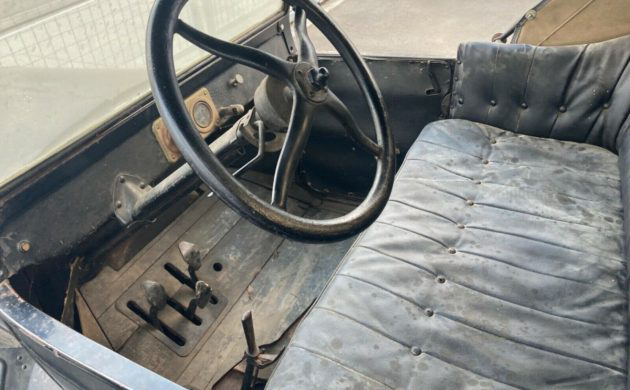 The body is in great shape as is the black paint, your only color choice back then. It's dirty from sitting a while, yet that just seems to add more charm to the old gal. It has some of the skinniest tires I've ever seen on a car, not much wider than bicycle tires. I didn't realize until I saw these photos that the cars had wooden rather than metal floorboards. The trunk space of the Roundabout is just big enough to carry the requisite toolbox and a 12-pack! But don't plan on getting to the store quickly, as the 177 cubic inch inline-4 only produced 20 horsepower.
The laws of supply and demand will always apply to cars like this. In Good condition, Hagerty pegs one of these Fords in Good condition to be worth $7,000 and maybe $20,000 in top-notch shape. So, owning one of these running relics is going to be less expensive than a '60s muscle car, as long as you nail down your sources for parts to keep Lizzie going!