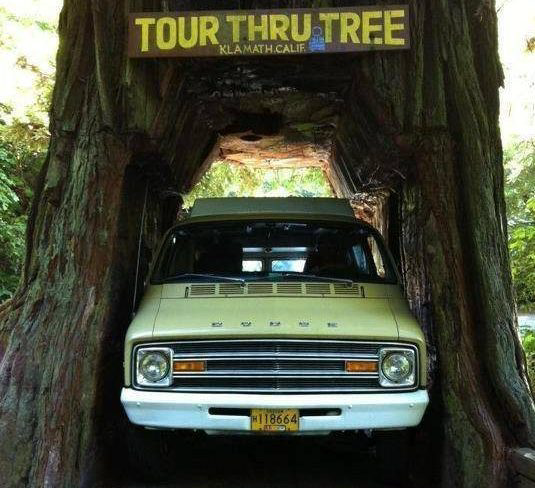 When I was in about second or third grade, a friend of my dad sold him a 1978 Dodge Tradesman 200 van for $1,000. The van is black with a light blue interior straight out the 1970s, including captain's chairs, a fold-out sofa bed, and a mini-fridge. My family drove the van until 2008, including frequent trips up to Dingmans Ferry (about a half-hour from Lake Wallenpaupack), Pennsylvania, to a friend of ours' mountain house. For now, the van is parked until we build up a garage with a lift; it's currently powered by a 318 V8, but my dad traded work for a 9,000 mile 440 from a Dodge RV. This particular Dodge is a 1975 B300 long-wheelbase with a pop-up camper. Find it here on craigslist in Philadelphia, Pennsylvania with an asking price of $6,000.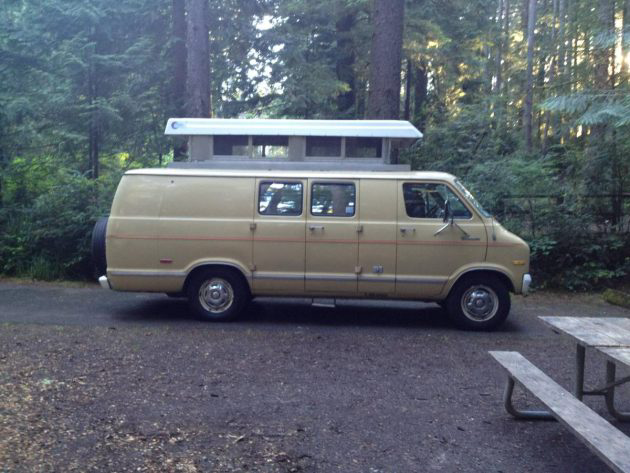 Originally from Oregon, the van was driven back to Pennsylvania and given an "extensive renovation." The seller did an extensive amount of work to the suspension, upgrading to one-ton or heavy duty parts, including "all new springs, shocks, bushings, steering linkage and high performance box." The brakes were also upgraded with new "calipers, wheel cylinders, rubber hoses and master cylinder." Additionally, the wheels and tires were taken from a "new 2012 van" (I'm guessing Ford, judging from the style of the steel wheels) and shod with 1980s Ford van hubcaps. After that, the seller "lost momentum and stopped" work on the vehicle. The truck appears to be in excellent condition, with only a small rust bubble on one of its back doors. Otherwise, the body is original and it, the paint, and undercarriage are in great shape. The pop-up camper functions well and includes a "brown awning designed for Volkswagen van that clamps onto the rain gutter." There is an issue with a leak on top of the gas tank, so the tank might need some repairs or, worse-case scenario, a swap for a new one. I would also address the rust and take off the hubcaps for a more rugged look (a change of color from cream to white on the steel wheels would not hurt, either).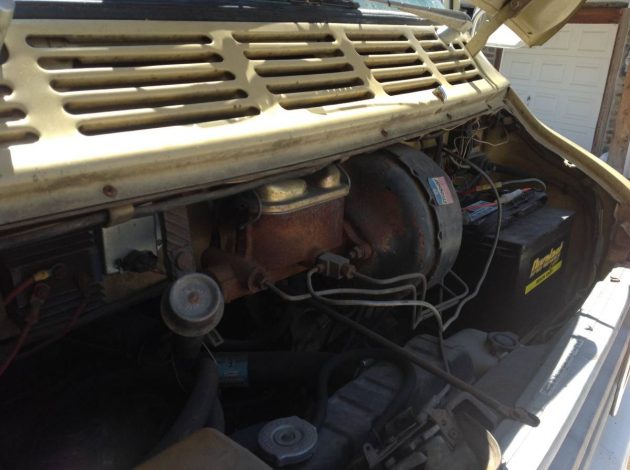 Unfortunately, the seller did not provide a better picture of the motor, but the seller mentions that it's a 360 V8 (I'm guessing it's a two-barrel, but it might be a four-barrel). Backed by an automatic transmission (either a 904 or 727; I'm leaning more toward the 727), the owner states that the engine "is strong, powerful and reliable." However, the muffler will need to be replaced, and I would also check the entire exhaust system and exhaust manifolds; a thorough inspection of the engine, transmission and rest of the drivetrain would not hurt either. I would build up the engine a little bit more for effortless cruising and add a Gear Vendors overdrive unit to the transmission. Furthermore, I would make sure everything is in tip-top working shape and is 100% reliable.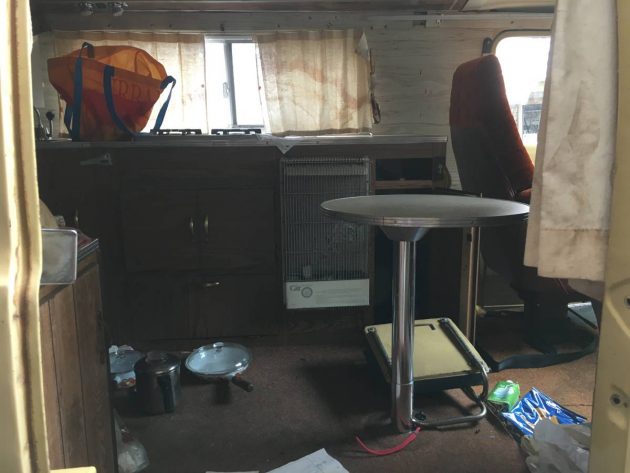 There is something about 1970s interiors and camping that seems to work hand-in-hand together. Though a little bit disorganized in these pictures, the interior appears to be in overall good shape, especially the woodgrain on the cabinets. The electrics on the camper part do work but does need some work, and the driver's window regulator and turn-signal stalk need to be replaced. The faucet, water tank and plumbing have not been used yet, so they should be inspected before use as well. On the plus-side, the bed and velour captain's seats appear to be in incredible shape, with the owner adding that there's "lots of storage under rear bed and far more cabinet space than a Westfalia by comparison." The owner also includes "all new hardware for curtains, fans, lights, etc." and a "large collection of vintage 1970s camping gear (chairs, stools, Tupperware, vintage cookware, etc.)." All in all, this a very cool-looking van and once everything is properly addressed and a few minor visual details are tweaked, this would be a very cool camper to drive all around the country. Where would you take this cool and rare camper?