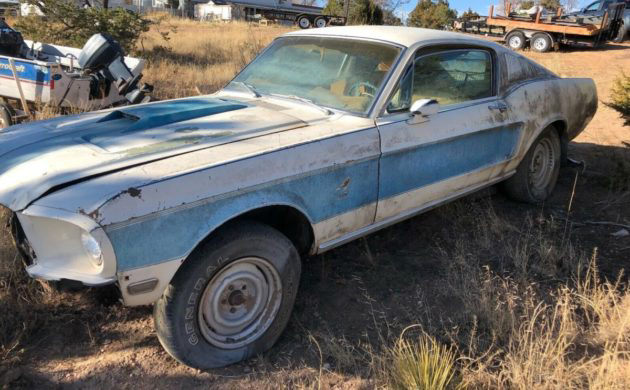 Bidding is nearing $30,000 for a package deal featuring three desirable Mustang projects, but the reserve remains unmet. Usually, these multi-car offerings fail to entice bidders into action because of the additional logistical hurdles involved in transporting multiple vehicles, or due to not having space to put them once home. That's not deterring interested parties in this lot of Mustang projects, but it likely has to do with the cars themselves being desirable cars for restoring. There's a 1968 Mustang Fastback (above), a second '68 Fastback S-Code with a 390, and a 1964.5 coupe with a 289 and four-speed. Find the trio here on eBay and residing in New Mexico.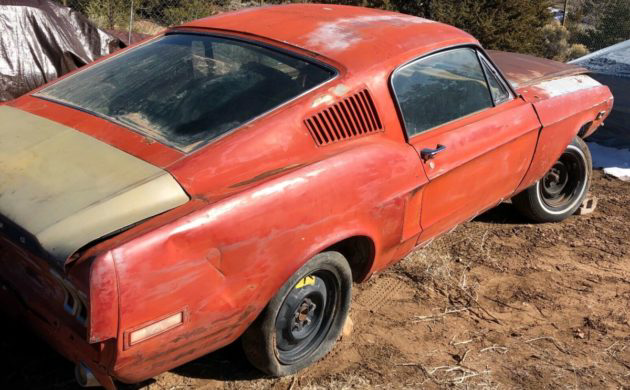 The seller notes that the Fastback in the top photo was originally a six-cylinder car with an automatic transmission, otherwise known as a T-code. The engine bay is empty at the moment, making it ripe for a more robust engine transplant. The seller does have a possible solution for that, with an option to buy a 302 V8 and four-speed manual transmission. The red car is the star of the show, in my opinion, with a 390 under the hood paired to a four-speed manual transmission. No word on whether the 390 is original to the car, but it's not deterring bidders if it isn't. The body looks reasonably sound on this example, but there is evidence of prior bodywork throughout.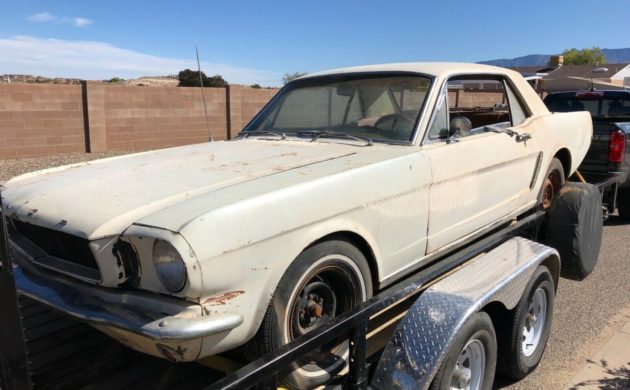 The seller also has this nicely aged 1964.5 Mustang coupe, which left the factory with a 289 and a manual transmission – which, by my understanding, is a pretty ideal combination. Now, some people get all hot and bothered by the 64.5 thing, and I can understand why, especially if you're a Mustang collector. There's some subtle differences in the design, which I won't get into here, but there's a class of enthusiasts that are willing to pay more for one. That said, regardless of the production date, this Mustang is the ideal spec if you're looking for a performance car in a vanilla wrapper, and want to add a notchback to your collection of fastbacks.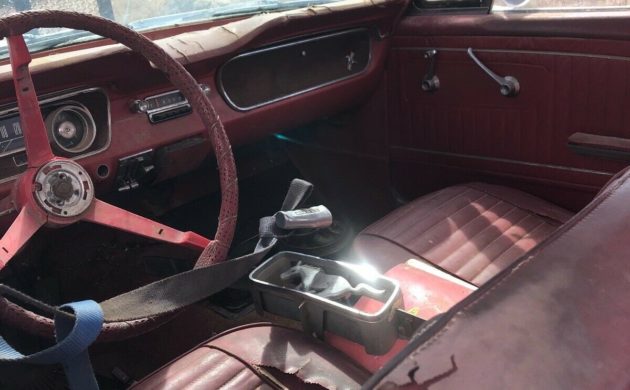 The interior of the early car is quite clean, with bucket seats, uncut door panels, and an original radio still in the dash. The seller notes it is a complete car, with the rear end still in place and nothing missing from the interior. There's a lot of options with this collection of projects, from restoring all of them to selling off one to finance the restoration of another. If it were me, I'd keep the 64.5 and the 390 fastback, and sell the six-cylinder /302 combo to recoup some of my money. While buying a three-car stash isn't the most convenient way to acquire a project car, it's likely way more economical when you consider all of the spare parts the next owner will have access to.
Have something to sell? List it here on Barn Finds!