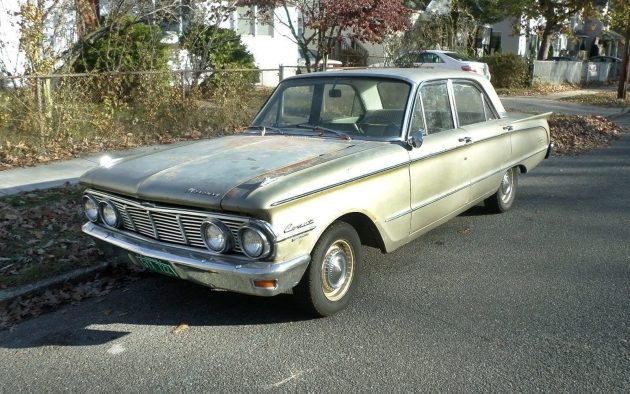 Four door sedans often times get a lukewarm reception here at best. Especially meek-looking little cars such as this 1963 Mercury Comet. This one has a surprise lurking under the hood, however. And no, it's not a V8 but you'll want to see it. This car is listed on eBay with what seems like a very low buy-it-now price of $3,800 or you can make an offer. It's located in Lakewood, New Jersey. Let's check out this sedate little sleeper.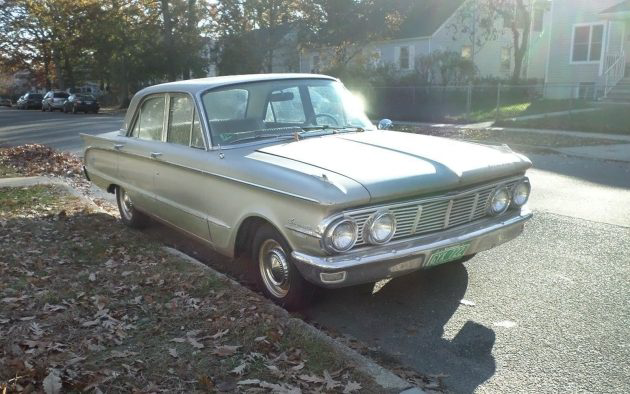 I love the first-generation Comet. My grandpa had almost this exact same car but in Ford Falcon guise. It was fantastic and it solidified my love for these unassuming cars. It was the same color, same interior, same engine.. well, as you'll see in a bit, not too many of these cars had the engine that's in this one.. (he says, almost forcing you to scroll ahead!)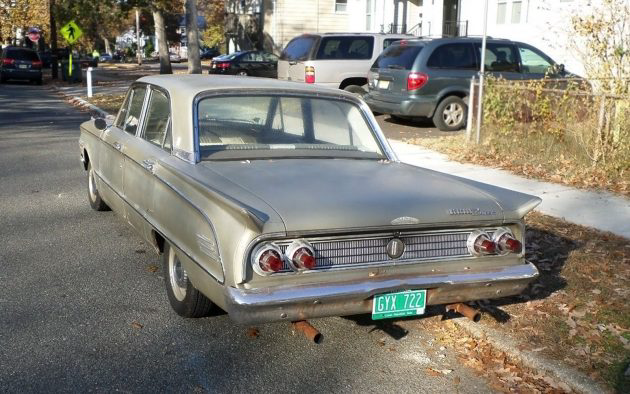 Hagerty is at $4,700 for a #4 fair condition car, I'm not sure why this one is $900 under that? The body looks good, much better than most that I have seen recently. The seller got it from a mechanic who lost his shop so it was a motivated seller situation. Since then they have put on "a full set of shocks about six months ago. The brakes were worked on before I got the car, and work fine. Mileage appears to be original, there is even a yearly inspection sticker from 1972 in the windshield."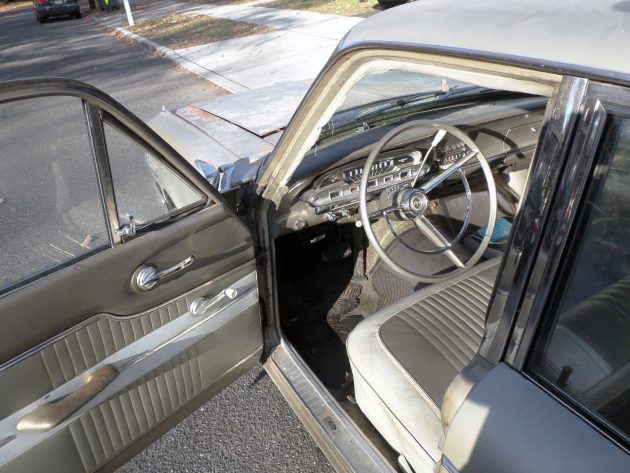 This interior looks great to me, it makes me scratch my head even harder as to why this car is priced so low. There isn't a photo of the back seat but I'm guessing that it's at least as nice as the front seat is, which is basically perfect. Hagerty's #3 good condition value is $6,500. Unless there's some glaring hidden issue here this asking price seems too good to be true.
Did any of you expect to see anything like this under this unassuming little hood? I did not and it's as cool as (insert unacceptable cuss word here). After the current owner got this car he "pulled the engine and did a full head and valvetrain cleaning. I also set up the Offenhauser 3-carb setup for this engine." The bad part – "currently the outboards are dummied into position, they need some setting up. Running on the single carb, its not quite a drag racer, but the dual glasspack exhaust has a nice sound." No worries, you can figure that out, this car has to have all three carbs working, not just sitting there. This is the 170 cubic-inch inline-six which would have had 101 hp, I'm not sure how much it'll have after they're all working. What do you think of this car? It's surely worth $3,800!