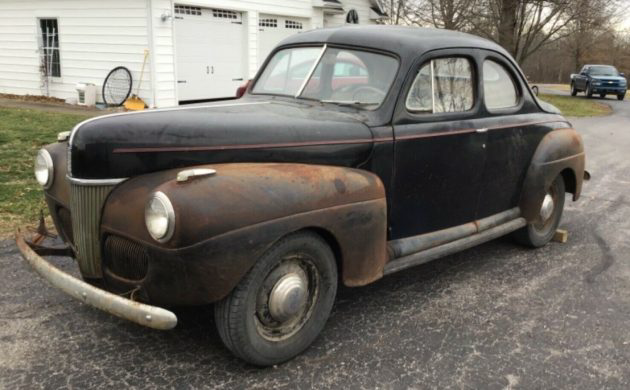 With a great business coupe appearance, this 41 Ford Super Deluxe is thought to be an extremely low mileage survivor. Supposedly this Ford was driven up until 1958, after which it appears to have been stored. Somewhere thereafter the car wound up being stored inside of a Ford Dealership before closing its doors. Now, this sweet Ford is up for a Buy It Now price of $16,500. Check it out here on eBay out of California, Missouri. Thanks to Ikey for sharing this solid Ford Survivor!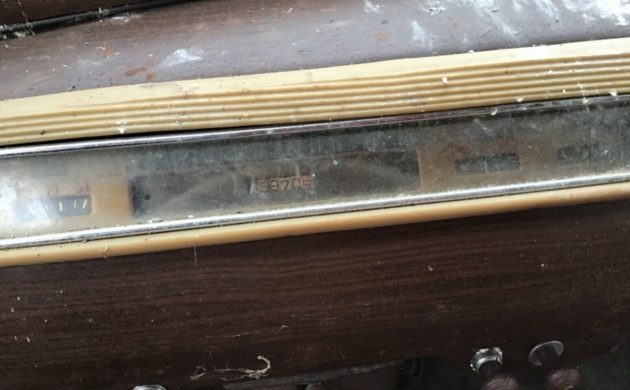 While the odometer does reflect a low number, it is difficult to prove the mileage on this machine. Now granted, there is a lot of good with this Ford, but interior photos would have been helpful, as would engine bay photos. The interior is in unknown condition but based on the faux painted dash, I would guess that the interior is quite dusty, but looks as if it would clean up reasonably.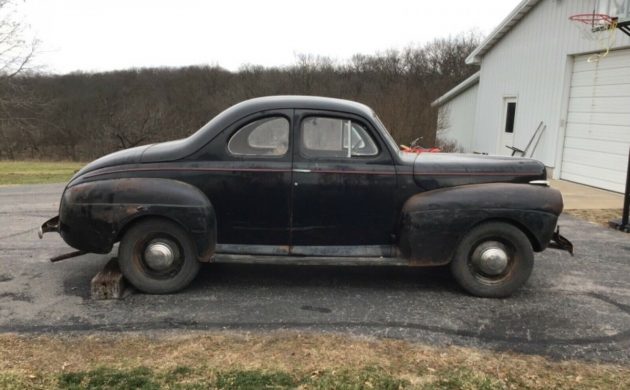 Currently, not in running condition, there is no real information given on the operational condition of this Ford. I would assume that the entire fuel system needs to be revived, along with the brake system, and the engine itself. I would assume, and hope, that the engine still holds some life after its lengthy storage.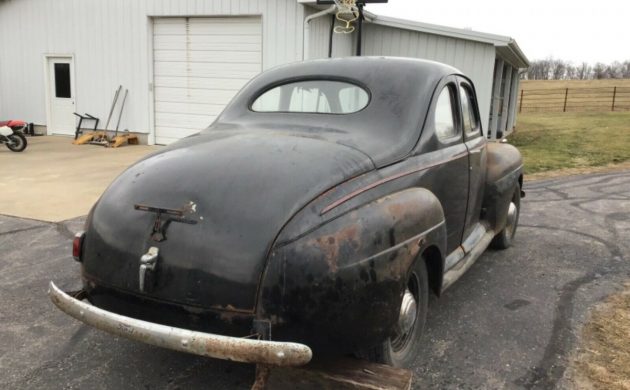 While this car is claimed to have spent the last 30 years indoors, it is clear that this Ford has been exposed to the elements before or after that period. While the body appears quite straight, there is certainly surface rust to contend with. The driver side appears worse off on the subject of surface rust, but there is still plenty on the passenger side as well. The chrome bumpers while straight hold a solid level of pitting. Also, the passenger side taillight is missing. The upper body trim is either rusted or painted, I cannot completely tell. Despite these more minor concerns, this Ford could be made into a complete running project assuming that the engine is in as good of health as we are all wishing for. Would you buy this low mileage Ford for the posted Buy It Now price?