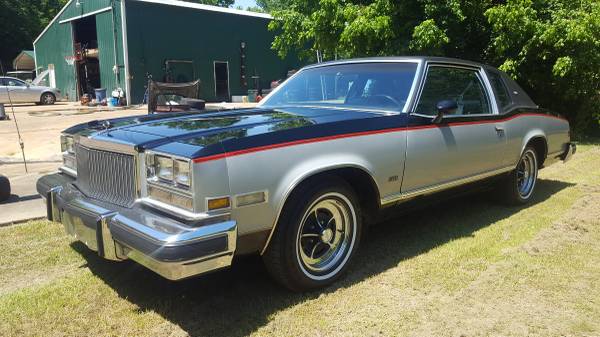 Wearing a two-tone-with a stripe paint job, vinyl roof complete with opera windows, and five spoke rally type wheels, this mint Buick is the epitome of late '70s style.  This stunning example from the 1970s, which could be otherwise known as the decade of special editions, seems to have led an easy life as many relatively limited production vehicles did.  Described by the seller has a "true collector's item" with only 2,899 produced, this 1978 Buick Riviera 75th Anniversary Coupe is being offered here on craigslist for a truly collectible price of $10,000. Thanks goes to Pat L for the tip!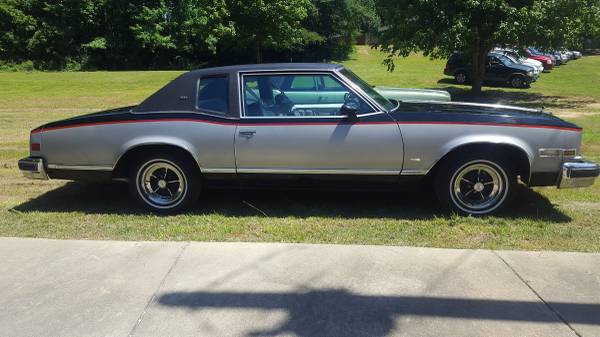 While mostly consisting of a distinctive paint job, black trim, and a more luxurious interior, this special edition package also features four wheel disc brakes and a 403 cubic inch Oldsmobile V8!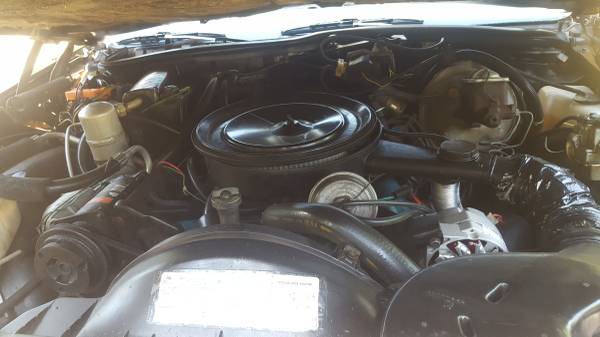 Here is the only shot of the 403 big block Olds, which by the late 1970s was only producing about 185 horsepower, but more than enough torque to move this beast swiftly down the road I am sure.  You can see that some maintenance and repair work has been done including a newer alternator and the usual belts and hoses, etc.  Aside from the otherwise respectable well kept engine bay, I see what appears to be an upside down air cleaner lid, a free "performance trick" thought to allow more air into the carburetor.  However all it really does is encourage the engine to inhale more hot air from under the hood.  If I were the seller I would flip that air cleaner back over before showing the car to prospective buyers.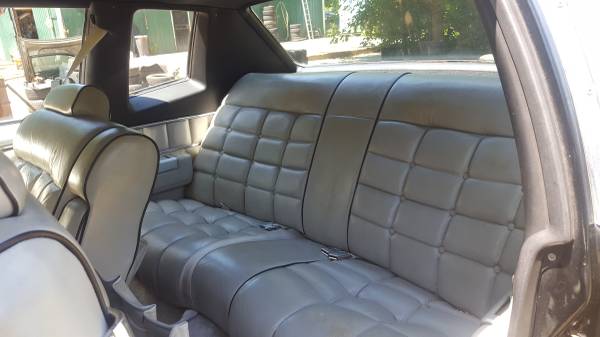 On to the interior, which includes a special gray leather upholstery with black trim.  The interior still presents well and despite not seeing the driver's seat, I think it safe to say judging by the condition of the rest of the interior and the car itself, there probably won't be any unpleasant surprises.  Exclusive "75th Anniversary" emblems can also be seen throughout the interior and exterior, always reminding you that you are driving a small piece of GM history.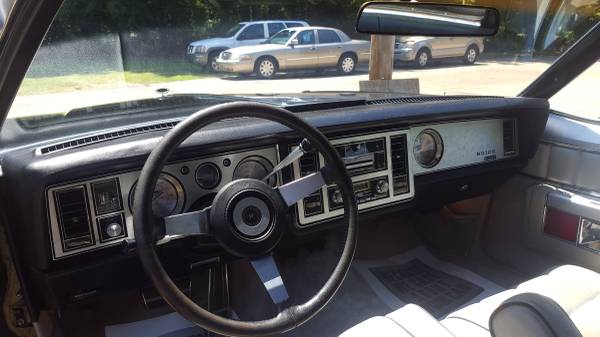 The sport steering wheel and brushed aluminum dash could almost fool you into thinking that you were in something sportier and sleeker than a late '70s Buick.  Sporty or not, this Riviera should make for a pleasurable and comfortable driving experience for its new owner, do you agree?