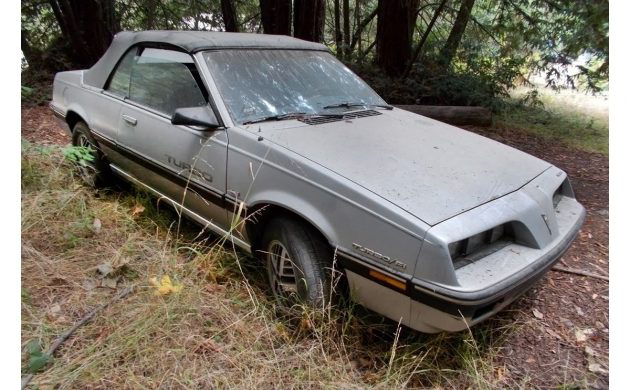 New millennium fever was alive and well even back in the early-1980s. Well, of course it was, Prince was partying like it was 1999 way back then. This relatively-futuristically-named car, a 1984 Pontiac 2000 Sunbird Turbo convertible can be found here on Craigslist in Redwood City, California. The seller is asking a mere $2,000 for this punched poncho project. Thanks to J Liu for sending in this great tip!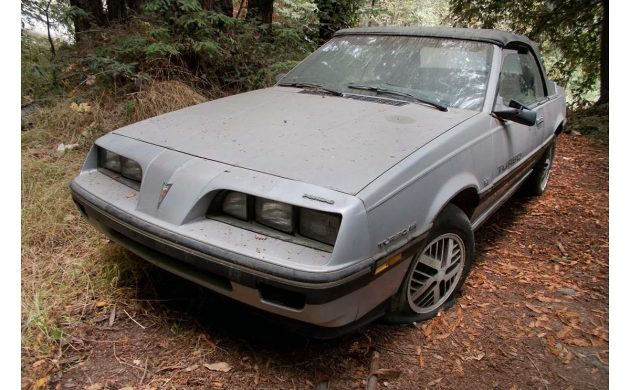 First off, thanks to the owner/seller for providing photos of the front 3/4 views, one of a rear 3/4 view, an interior photo and even, believe it or not, an engine photo! I know, I'm running out and buying a Powerball ticket right now, this has to be my lucky day. As if finding a fun little box-checker isn't lucky enough. A small convertible, fuel-injected turbo car for cheap money is a good find, even if it's a project car. Is this an LE? I can't quite see the badge on the rear of the front fenders.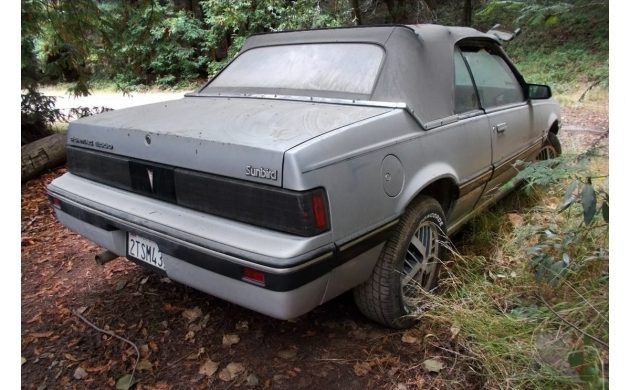 The Sunbird, and this is a second-generation car, was known as the J2000 when they went to the front-wheel-drive configuration as seen in this car. The "J" went away for the 1984 model year so this one was known as the Pontiac 2000 Sunbird. And then just like that, in 1985 the dream was over, the 2000 name went away and it was the Sunbird again. Confusing, but there's something cool about a car named the 2000. I've joked for decades about futuristic things being named 2000, like XJ-2000 or when we were in Sweden in the mid-90s, their bullet train was known as the X2000. The Sunbird isn't very futuristic but I still like them, especially when they're in almost this exact configuration.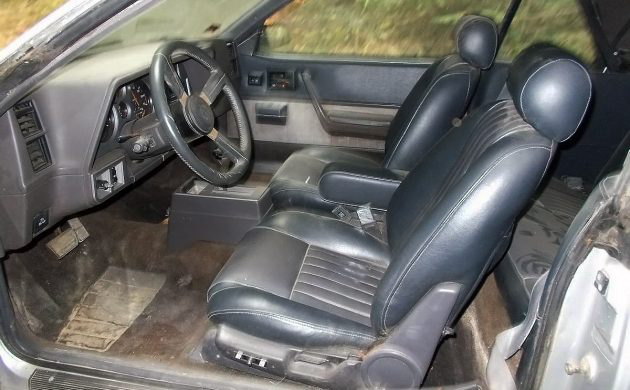 Almost this configuration means that this one has an automatic transmission, unfortunately. A 5-speed would have been the clincher as far as checking boxes for me. The seller has a very unusual listing, I don't know if these are mostly keywords or if something else is or was going on at the time that they wrote the ad: "Pontiac 2000: 1984, Turbo, SunBird, 'Convertible', 4-Cyl, Auto, Runs, Needs: Tlc, Registration, *Love, *Beach, *Babes! ride, comfort, mini, speed, road, tire, motor, living" Alllllllrighty then. Thankfully, the interior looks good other than dirty and/or faded carpets. I'm always worried to see a car parked in the weeds with the windows down. Did they just put them down for the photos, I hope? I sure hope that they haven't been open for long.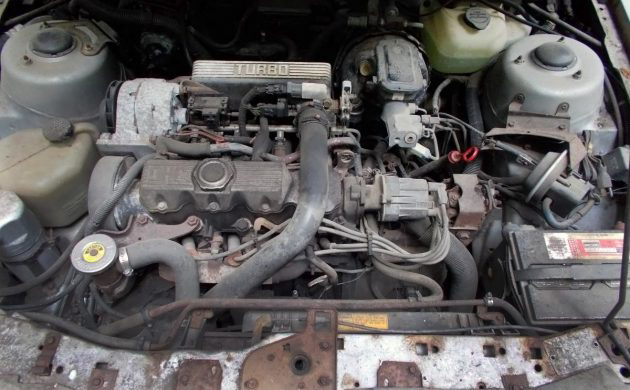 Other than some surface rust on bare metal parts, the engine looks fairly tidy, no? This is a 1.8L inline four with a Garrett turbocharger on it which brought it from a mere 84 hp up to 150 hp! This ride obviously needs some work, or "TLC" as the seller says, but it looks pretty solid and it would be a nice first car for a son or daughter when it's done.
Have something to sell? List it here on Barn Finds!