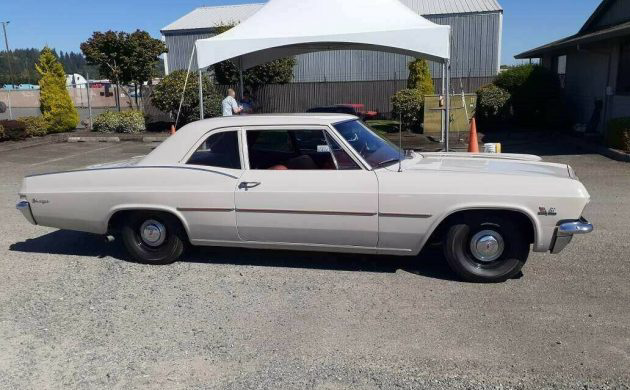 This restored 1965 Chevrolet Biscayne is equipped with 396 cubic inch V8 engine and 4 speed manual transmission. Many enthusiasts are not familiar with the Biscayne but it was produced from 1958 to 1972. This Chevrolet is located in Pacific, Washington and is being auctioned here on eBay with a bid up to $16,600 with only 1 day remaining in the auction.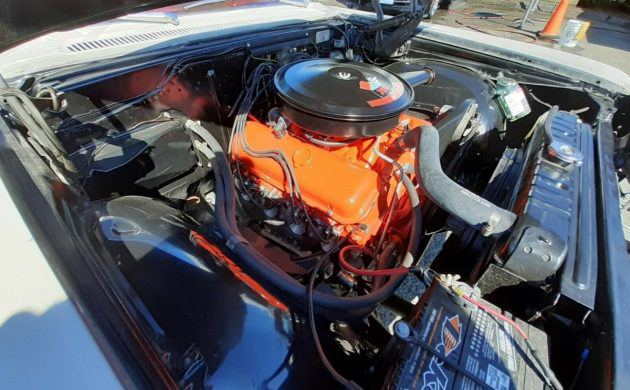 The heart of this two door coupe is the venerable big block 396 cubic inch V8 engine. This motor has been rebuilt and the description on the eBay ad details the modifications of this powerful performer. The car is equipped with a Muncie M20 transmission and 12 bolt posi-traction rear end. The Biscayne has been driven less than 1,000 miles since its restoration.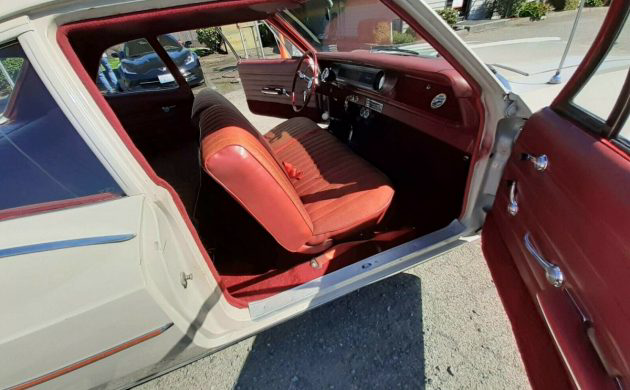 The red interior looks to be in excellent condition and contracts well with the white/cream exterior paint. Most of the convenience and comfort options that were available on more upscale models were not available on the Biscayne. While this is not a numbers matching vehicle (started life as a 6 cylinder), the seller did a great job and has fully disclosed the authenticity of this car.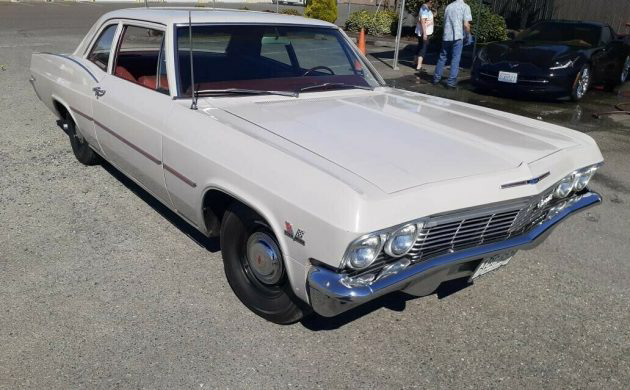 With 145,300 Biscaynes produced in 1965, only 37,600 were equipped with V8 engines. Personally, I would prefer to have a rust free "recreation" than an original rusty car. The seller sought out this cleanest example and built a great driver with load of power. What is your opinion?