Name another stretched, front wheel drive, turbocharged, four-cylinder limousine based off an economy car. Come up with any? How about one owned by a former President? Or a famous blue eyed crooner? This 1986 Chrysler Executive Limousine pushed the K car envelope to the absolute max. Find this one of 138 turbo limousines for $1200 in Mineola, Texas, here on Craigslist.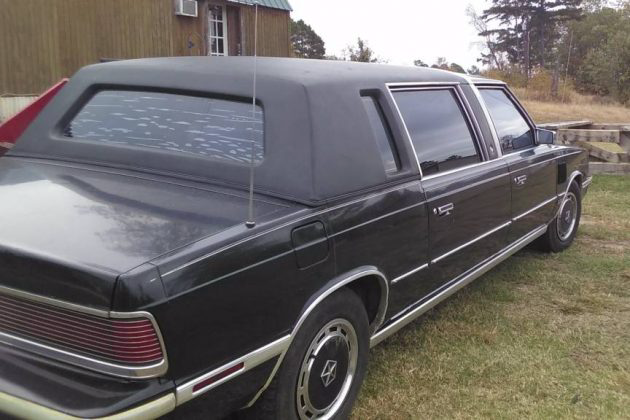 I'd want to see some hard evidence before believing that Frank Sinatra owned this exact Executive Limousine. Lee Iacocca was known for giving away many K cars to the famous, such as the first 1982 LeBaron Convertible to Brooke Shields, but it seems that Sinatra's limo went to his maid before being auctioned off last year. And it didn't quite match this black on gray velour model. But does it even help the price having a celebrity name attached to such an odd automotive dachshund?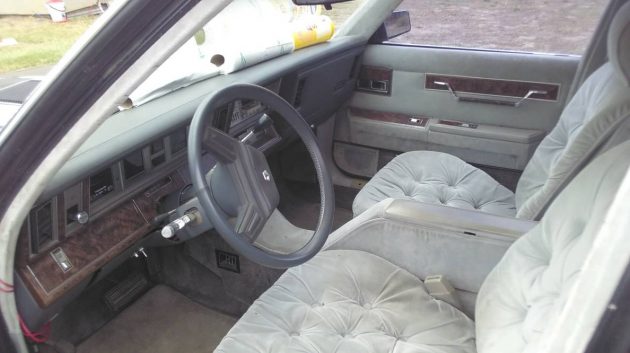 All kidding aside, this 1986 Chrysler is one of the rarest Mopars ever built. It might not be the prettiest, but from 1982-86, these oddities were hand built by ASC, sported custom made body panels and glass, had Chrysler's latest in turbocharged technology, and were owned by celebrities and hotels alike. They took the back half of a Lebaron coupe, the front half of a sedan, slapped on a New Yorker front clip, added 30" inches to the wheelbase, and covered the roof seams in thick vinyl to create a limousine that was shorter than a regular Fifth Avenue sedan. Can you say parts bin? The final year had the high performance engine and the revised rear end styling. Only in the 80s would this crazy idea make it past a late night of board room drinking to the sales floor!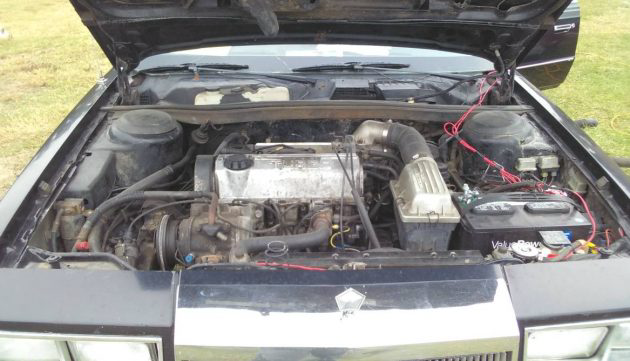 Ignoring the alleged Sinatra tie in, this Executive Limousine looks very clean and complete. The gray tufted interior could use a thorough cleaning and the bubbly tint needs to be scraped off, but the model exclusive floor mats and foot rests are intact, and it is said to run well. Also, the front radio should be in the back compartment and the back radio should be in the front. Hopefully the dingy engine compartment doesn't mean a blown head gasket. A glass partition could be electrically raised or lowered for those private meetings on the go or to chastise the chauffeur for racing Mustangs. And with 146 ponies pulling less than 3000 pounds, the go should be brisk. But add seven passengers with the jump seats folded down and the AC blowing, and the K car roots will probably start showing. For this price and exclusivity, can you buy a more unique car? And when was the last time you saw one?
Have something to sell? List it here on Barn Finds!