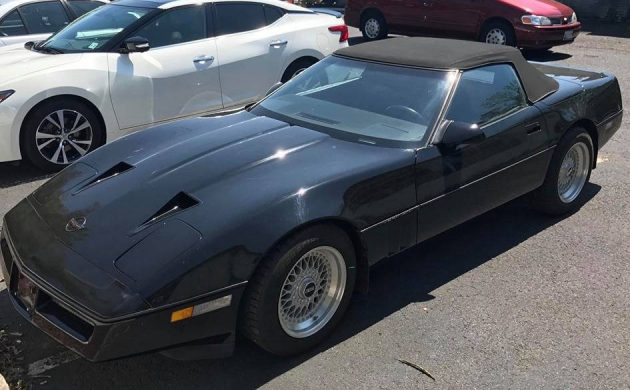 This 1987 Chevrolet Corvette convertible is a limited-production Callaway Twin Turbo with just 15,000 original miles. The seller claims it is one of just 164 produced, and that it remains in time-warp condition. Now, I'm assuming the seller's production figures are limited to this specific year, as total production estimates hover around 500 for cars that buyers chose to enhance via option code RPO B2K. That's right – you could walk into the Chevy dealer and buy a Corvette boosted to high heaven by Reeves Callaway. Find this low-mileage supercar here on craigslist for $47,500.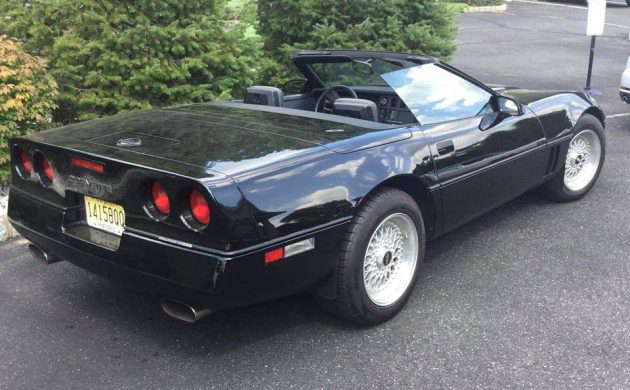 The story behind Callaway Cars is one worth reading, as Reeves Callaway was a true pioneer in the automotive space. While he didn't necessarily see his performance credentials as a big deal, the fact that Chevy had enough confidence in his products to offer it as a factory option represented a major milestone in the company's history. No longer were they just seen as another kit builder listed in the back of a tuner or hot rod magazine. The company's turbo kits had risen to the level that manufacturers saw them as an opportunity to drive additional sales of high-performance models, such as the Corvette.
Today, you still see Callaway turbo kits selling for decent numbers, as I've found out with the E21-specific kits the company developed for BMW owners. Finding a complete kit will set you back four-figures, given the reputation the company has for quality and how difficult it is to find its parts today. That's not to say the Callaway partnership with Chevy was all sunshine and roses; no, there were trials and tribulations, set backs and unforeseen costs. But the development work eventually paid off with an extremely robust upgrade package that had lead to numerous Callaway-enhanced Corvettes still providing plenty of giggles for owners, even after trading hands more than once.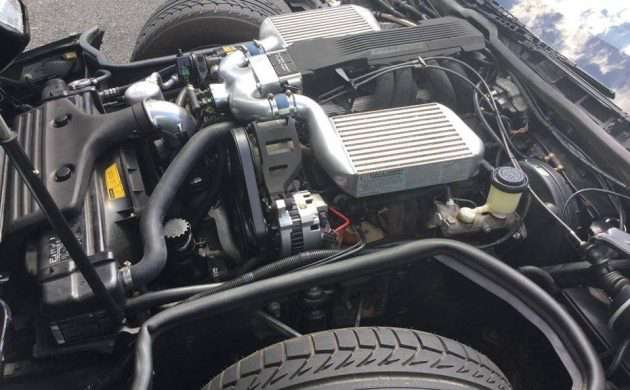 This example would make a fine addition to any Corvette enthusiast's collection. The period BBS wheels are a great look not often see on Corvettes of this vintage, and maybe even reflect the fact that Callaway provided turbo kits for many European makes. The seller includes photos that show plenty of money spent on preserving this Corvette for the long-term, and notes he has every receipt from the last 16 years with maintenance costs totaling over $16,000 – which actually doesn't seem that high for a minor supercar like this. I feel the price is slightly ambitious, but finding another '87 RPO B2K car with mileage this low may be a challenge.