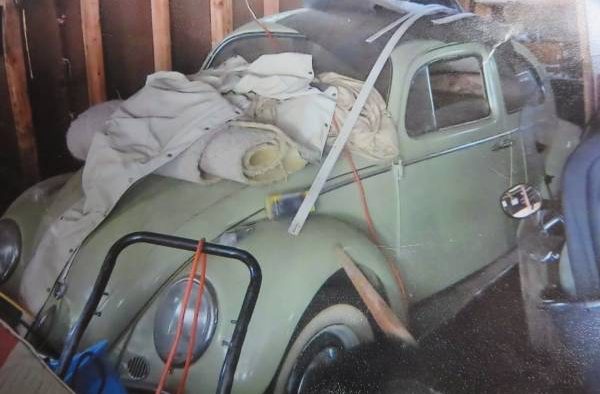 Sometimes, it's all about the story of why a car was never driven much. You can read the interesting tale of why this VW that was driven so little in the craigslist ad for this Beetle for sale in Minneapolis, Minnesota. My favorite line is "I can't see a 78-year-old retired cheese maker in rural WI making up this story." It began with a new Beetle in 1961 and a wife who couldn't drive a stick and never learned. This is why the body repairs were necessary. It was driven less than a thousand miles and towed a few more and then sat unused from the mid-eighties until 1992 when the nephew picked it up. It had about 1,400 miles on it by then. He towed it home and it sat in his garage until 1998. He got it running but no one wanted to drive it so it sat from 2002 until recently.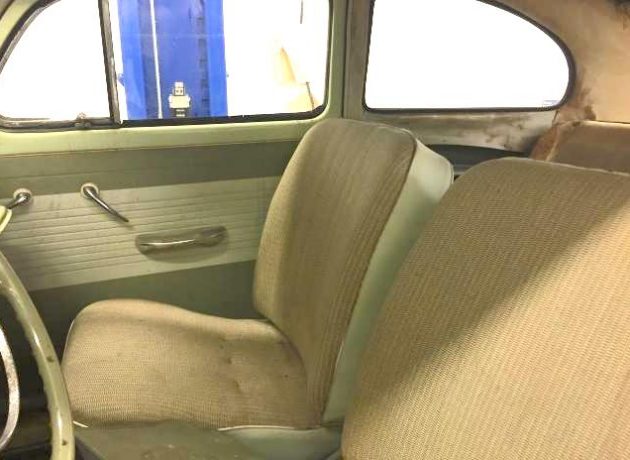 The interior looks nice. The rear door cards disappeared somewhere along the way. It would be nice to know what's under those seat covers. There's staining on the headliner and under the window, so this must have sat outside for awhile. There could be rust under there somewhere.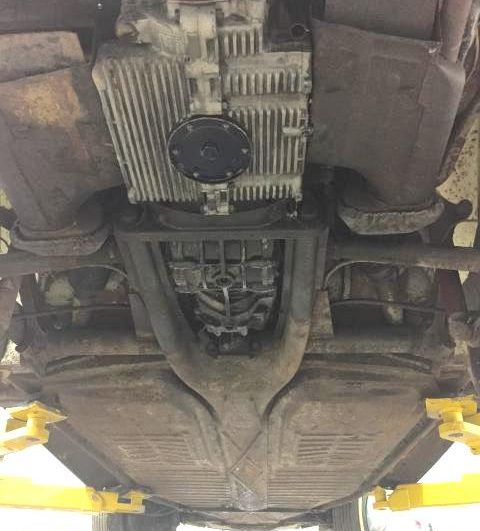 It looks pretty nice underneath.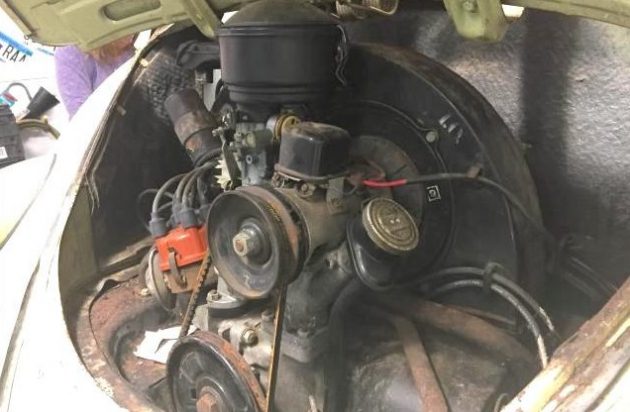 The engine is all there and looks original. It's said to be running, but it will likely need a tuneup to be a good driver.

Here's the bad news. On the left is the wiring and rusty back of the speedometer. On the right is rust on the underside of the dash. It's completely rusted through.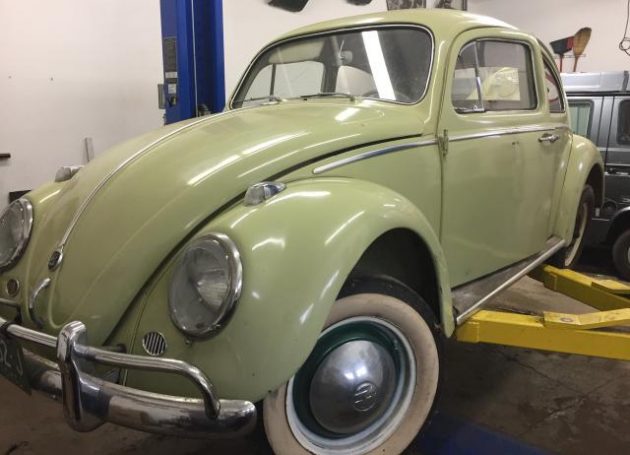 This Bug even has the original tires, plus 2 new ones still in the wrapper. It's had an oil change and a tune-up so it runs. The fuel system will need attention and the brake pedal is stuck so it will need a master cylinder and brake work. Mice got into the wiring under the hood so the electrical will need some help including a new fuse box. The asking price is $6,800. What do you think it might be worth? It would interesting to have a close look at this and see what it's really like and if the mileage claim is at all possible. For the right price, it could be a nice driver. It will be interesting to see what you folks who really know VWs think.