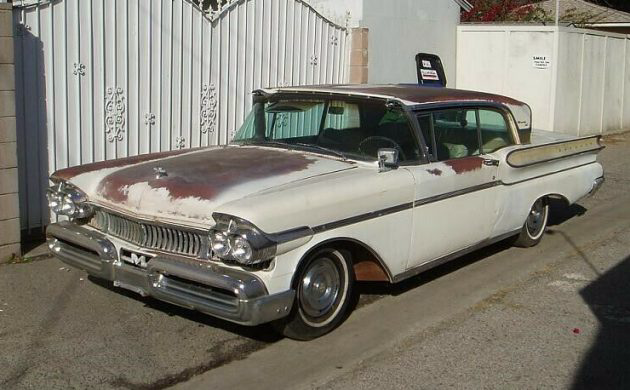 The American automobile industry has produced cars with some evocative names that have stood the test of time decades after they first saw the light of day. Mustang, Stingray, Cougar, 'Cuda. All of these badges prompt a response in enthusiasts that is as strong now as it was 50-years-ago. However, some model names were very much of their time, and the Mercury Turnpike Cruiser is a perfect example. As Americans embraced the automobile following World War II, Mercury decided to celebrate this new-found freedom by naming a model after the rapidly-developing interstate highway system. The 1957 Cruiser was built in limited numbers, and finding a good one today can be a challenge. Barn Finder Larry D spotted this one for us, so thank you so much for that, Larry. It has been in a private collection, but the time has come for it to head to a new home. Located in North Hollywood, California, you will find the Mercury listed for sale here on eBay. Bidding is sitting at $3,550, but the reserve hasn't been met.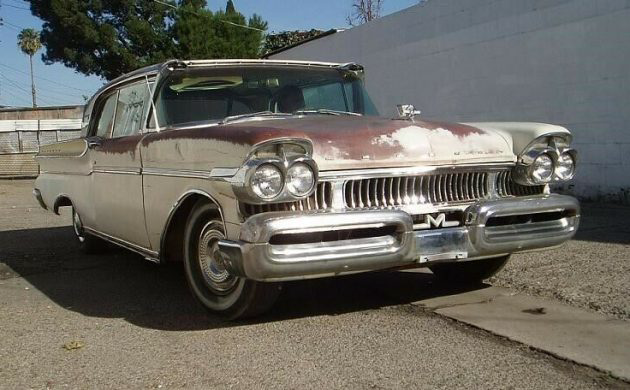 The Turnpike Cruiser was designed as a luxury car, and its price as it rolled off the showroom floor reflected this. At $3,850, it was only a few hundred dollars short of the average American wage at the time. It was also around 25% of the average house price cost, which did not make it a cheap buy. However, it did come well equipped, and its styling ensured that it wouldn't be mistaken for a lesser model. This one is finished in Classic White, and it still features the distinctive gold-anodized sections in the rear tailfins. The body is generally pretty straight, although there is evidence of previous repairs on the driver's side quarter panel, just forward of the rear wheel. This area will need to be investigated to ensure that rust hasn't developed. The question of rust is a pertinent one because cars from this era were renowned for dissolving like a soluble aspirin. The Mercury has been in a private collection and has spent its life in sunny California. The seller says that it has managed to remain rust-free, and there is no evidence of anything beyond some surface corrosion visible in the supplied photos. Depending on the market, the Turnpike Cruiser was offered with single or dual headlights. This car features the latter, which gives the vehicle a distinctive appearance. The chrome is all present and appears to be in good condition, while the original hubcaps are free from damage.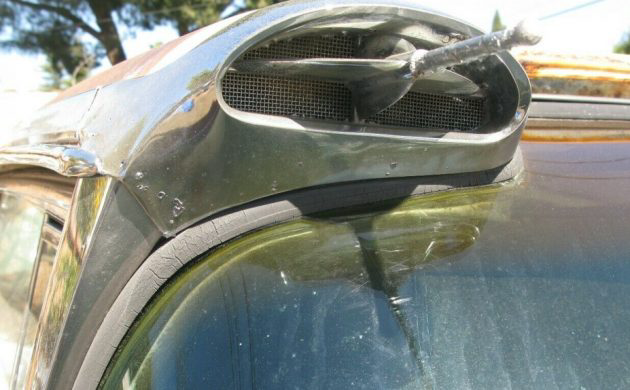 Mercury equipped the Turnpike Cruiser with some quirky design features, and this is undoubtedly my favorite. Mercury fitted cold-air intakes at the top of the tinted windshield on either side. This fed cool air to vents located directly behind, and when coupled with the "Breezeway" retractable rear window, provided excellent flow-through ventilation. This system is complete, although the external fittings for the vents are showing some bubbling. If the car is going to be restored, these should look good following a trip to the platers.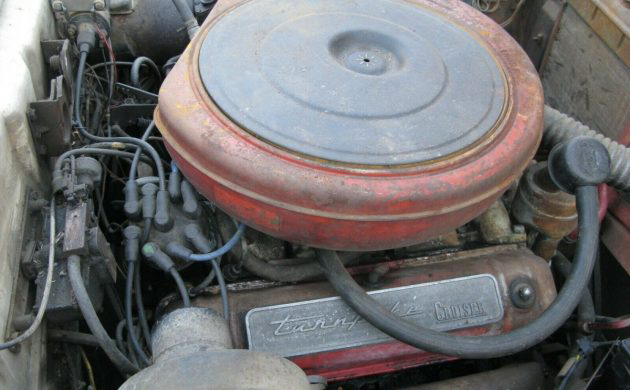 When a buyer handed over their cash for a new 1957 Turnpike Cruiser, it came in a single mechanical configuration. What they received for their money was a 368ci V8, a 3-speed Merc-O-Matic transmission, power steering, and power brakes. This V8 was capable of producing a very respectable 290hp. However, at 4,190lbs, the Mercury was a touch on the portly side. That makes the ¼-mile ET of 16.7 seconds seem very impressive. Give this old girl enough room on a stretch of road that it has been named after, and the needle should nudge 120mph. The Mercury's exterior might be looking tired, but the buyer might not be spending a fortune on the drivetrain. The owner says that the Cruiser runs and drives, although he doesn't indicate whether it is roadworthy. I get the impression from the listing that the Mercury has been sitting for a while, so it would probably be a wise move to have the car thoroughly inspected before tackling the nearest Turnpike.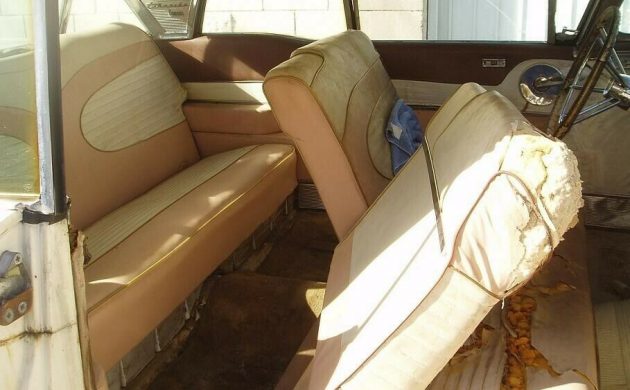 The Mercury's interior is complete and serviceable, but it will need some work if the rest of the car is eventually going to be treated to a restoration. This has the potential to pose some problems because interior trim is not exactly thick on the ground. However, the soft trim material is available, so the buyer might need to find an upholsterer to recreate seat covers and door trims if replacements can't be located. All of the hard items and plated pieces are present, and their condition ranges from excellent through to restorable. I can't see any items that would need to be replaced.
The interior does come nicely equipped, which is in keeping with the Mercury's luxury aspirations. The buyer will find themselves with power windows, which nicely complement the "Breezeway" rear window. There is also a cool "Seat-O-Matic" power seat. This was a feature that allowed the seat to be programmed to individual driver needs. Mercury also thought about safety and ergonomics, with the flat-topped wheel improving visibility and the padded dash providing some protection in the event of an accident. The gauge cluster even featured an interesting clock and trip odometer arrangement. This could calculate the average speed on a journey, making it a precursor to the modern trip computer.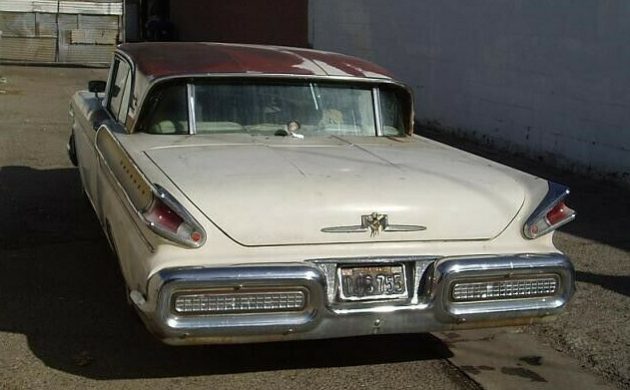 The Turnpike Cruiser appeared during the 1957 model year, and the badge was discontinued at the end of 1958. Therefore, its lifespan was short but sweet. This 1957 Turnpike Cruiser is something different, and it is also a bit of a rarity. Mercury only built 16,861 examples during that model year. The rarest of these was the Convertible Cruiser, with a total of 1,265. The 2-Door Hardtop was second, with 7,291. Like so many cars from this era, many of those cars have now succumbed to the ravages of time and rust, but this one has been spared that fate. A life spent in California has seen it remain rock-solid, making it a prime candidate for restoration. But is it worth it? If it is as good as the photos and listing suggest, then it probably is. You will battle to find an excellent example for under $28,000, while pristine cars can easily top $35,000 on a good day. Would you treat this car to the restoration that it would seem to deserve, or would you continue to drive it proudly as an original survivor?