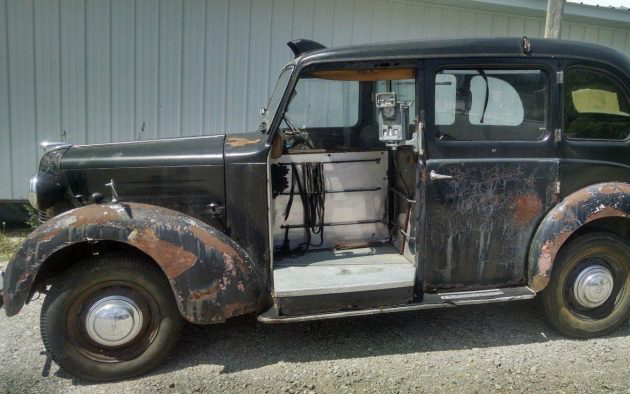 Could this be the best Uber or Lyft cab ever? Currently in need of a lift of its own, this 1951 Austin FX3D London Black Cab might well represent your ticket to taxi-driving stardom. The front seat is not missing; that's the luggage compartment of this right-hand drive cab. Bidding on eBay opens at $4,500 with no takers… yet.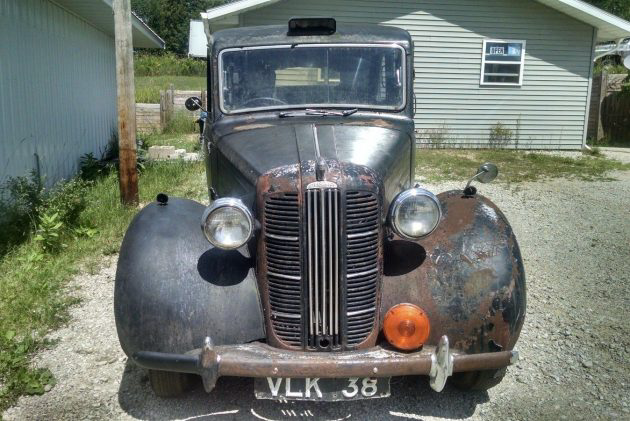 The "Black Cab" is London's version of America's dearly departed yellow Checker Marathon, the ubiquitous and dedicated urban people-mover for hire that served its citizens for decades. This "D" model has the popular diesel engine. The seller states that this Austin "will run and drive," but has no brakes.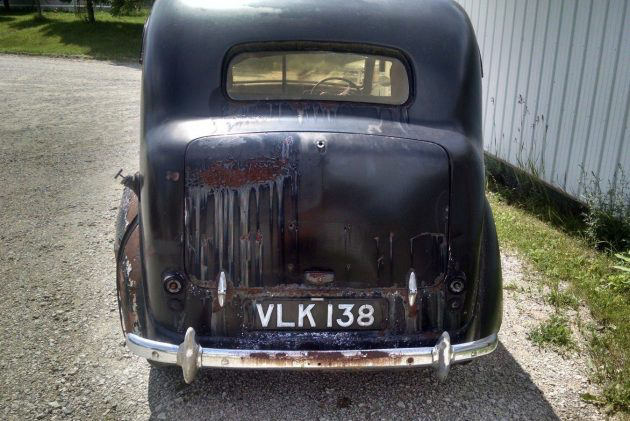 These purpose-built cabs come with interesting features including a built-in hydraulic jacking system and a tight 25 ft turning circle (some details courtesy of Wikipedia).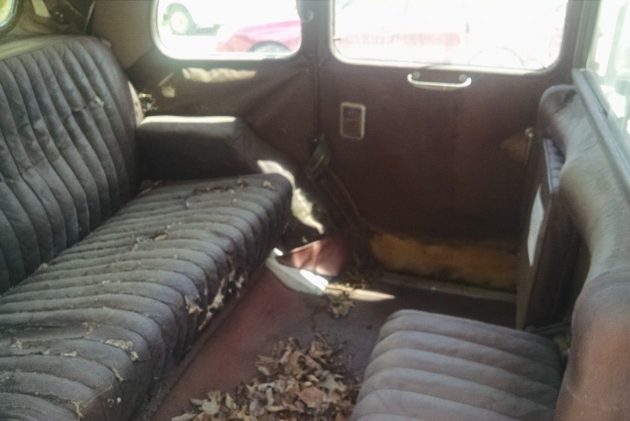 This spacious passenger compartment could use a flat-screen or two… and a rake. Like the Checker Marathon, this Austin offers a forward-facing fixed seat and twin rear-facing jump seats.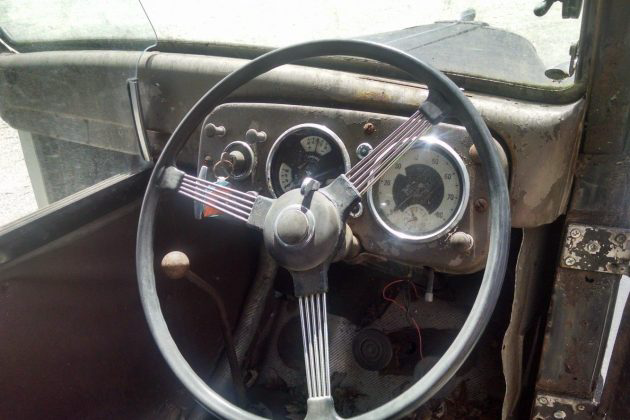 This working man's office is all business. Few American cars could match this Austin's four forward gears in 1951. Though many dollars and hours away from restored perfection, this cab may prove an interesting lawn ornament for a British Pub, or an alternative limousine for weddings and promenades. An independent cab driver with flair may favor this alternative to a Lincoln Town Car. Subjects of the Crown may cry foul but repowering with a modern engine and transmission might simplify putting this black beauty back to work. Any Austin cab fans out there? What's your vision for this once-devoted servant of the populace?