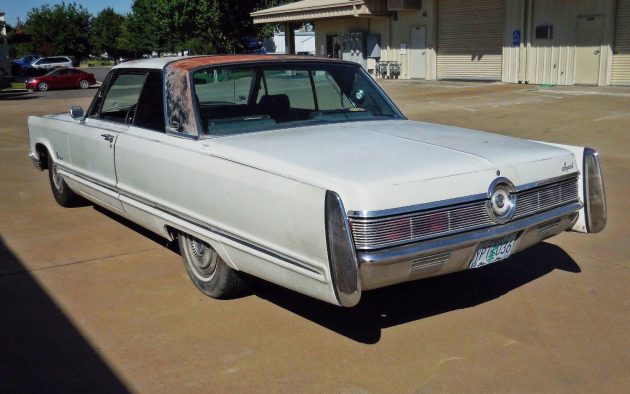 If you want the ultimate land yacht to hit the open road in, you really can't get much larger or luxurious than an Imperial Crown Coupe! This was Chrysler's answer to Cadillac and Lincolns massive luxury cruisers. It has just about every creature comfort you could ever want or need when you set sail on the open road. This running and driving example is said to be a rust free barn find. While that might be, it's going to need cosmetic work inside and out to be a pristine land yacht once again. You can find this Imperial here on eBay in Anderson, California with a current bid of $1,475 with no reserve!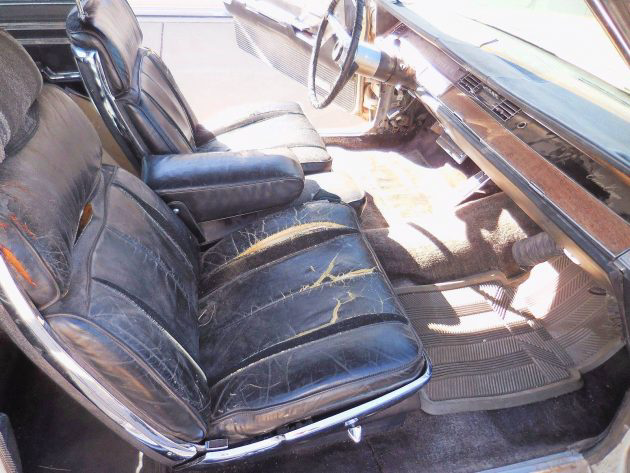 Talk about an amazing design! There really aren't too many cars out there with as impressive trim work as the Crown Coupe, but finding replacement pieces has to be rather challenging. Chrysler aimed these massive coupes at wealthy executives and anyone else that wanted an impressive American luxury car. They even offered an optioned named the Mobile Director that featured a front swiveling passenger seat and a small table, so that you could either spin around to work while your chauffeur drove or you could have your secretary take dictations while you enjoyed the comfortable back seats. It doesn't look like this car was equipped with that option, but I'm sure most of us can live without it.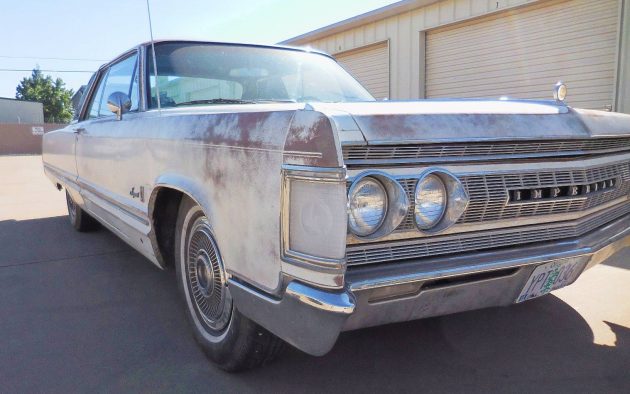 Sadly, we don't get to see the engine, but it's said to run great with recent service. All '67 Crowns received the 350 horsepower 440 V8. Given all that steel and leather, if you want to get anywhere in a hurry, your going to need every bit of power you can get out of that big block.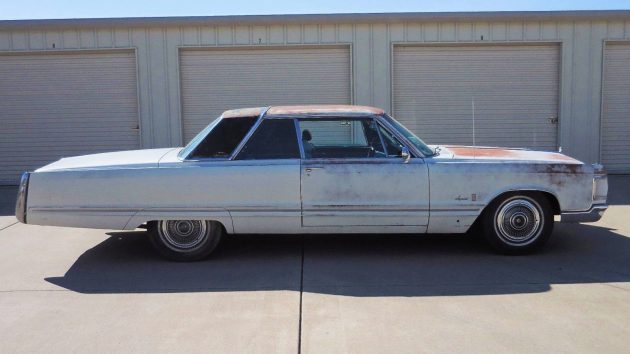 The Imperial Crown really was an impressive machine in its day! They aren't nearly as common as the Cadillacs and Lincolns that they competed with back in the day, but they also aren't as desirable. Don't get me wrong, there are collectors that are willing to spend good money on a nice Crown Coupe, but the cost of restoring one limits the market just to those that have fond memories or want a luxury land yacht that's a bit different from the Ford and Chevy options. As long as this one is complete and solid, it might just be worth taking on, but those are some big ifs!