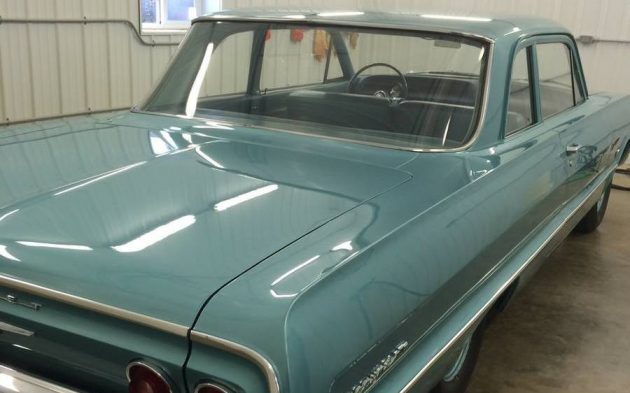 This full-size Chevy may not look like anything special, but it's packing some serious heat! There's a 425 horsepower 409 under the hood and a four-on-the-floor. The amazing part is that it came equipped this way from the factory! If that wasn't good enough, this one is also claimed to be all original with only 1,076 miles on the clock! It's located in Calgary Alberta, Canada and is listed here on craigslist with an eye-watering price tag. Thanks goes to Rocco B for the tip!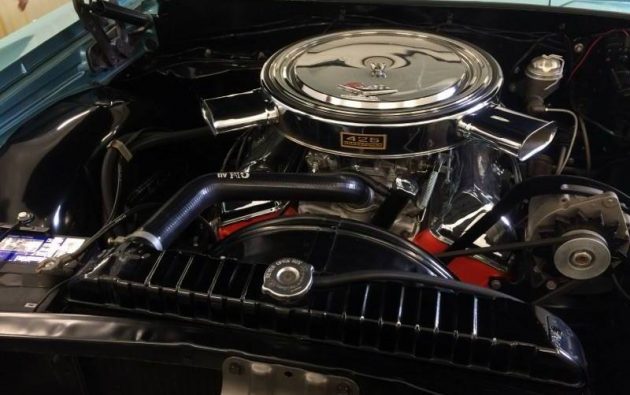 This 409 was the most powerful V8 you could get in '64. That engine has two four-barrel carbs sitting on top and dual exhaust pipes coming out the back. It may not surprise you to see this drivetrain in an Impala, but the Biscayne was Chevy's entry level full-size model.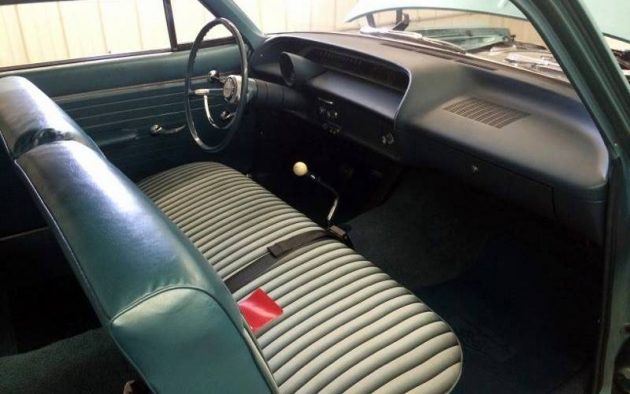 Even if the engine didn't surprise you, the sight of a 4-speed shifter sticking out of the floor should. This wasn't purchased by your typical family car shopper. The M21 transmission, tachometer, radio delete, and posi-traction option boxes were checked. Someone wanted a sleeper when they ordered this car and I think they did a great job!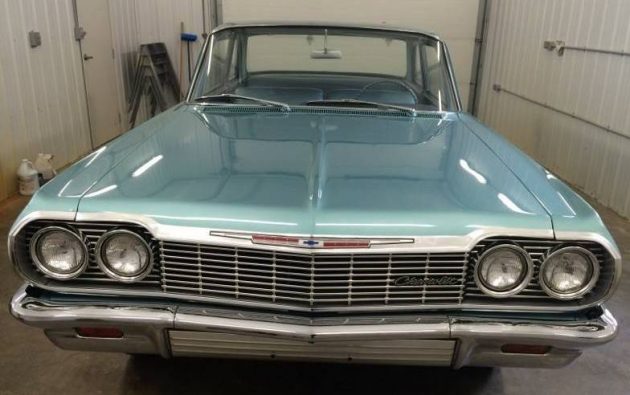 A little research revealed that this car sold at auction in 2010. It has an interesting history and was indeed ordered by someone who knew what they were doing. John Fisher was the first owner and he was a drag racer. No mention is made of whether this car was ever raced or not, but it has obviously been well cared for. Let's just hope that asking price is in CAD…