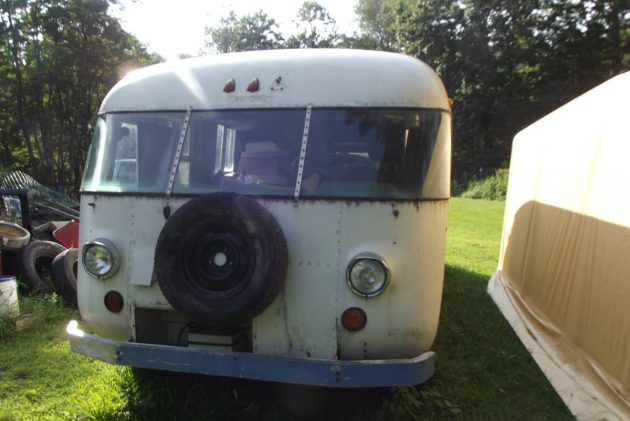 Is the car hobby driving you into the poorhouse? Here's a project car you can live in! One of the last examples built of the pioneering compact UltraVan motorhome, this 1970 model trades the usual Corvair powerplant for something a little burlier—how does Corvette power sound to you? If that's got you ready to call your mortgage broker, hold the phone; the asking price on this mobile domicile is just $5,000. You can find it on craigslist in Buckland, Massachusetts, with a tip o' the cap to Rocco B. for sending it our way! (Archived ad.)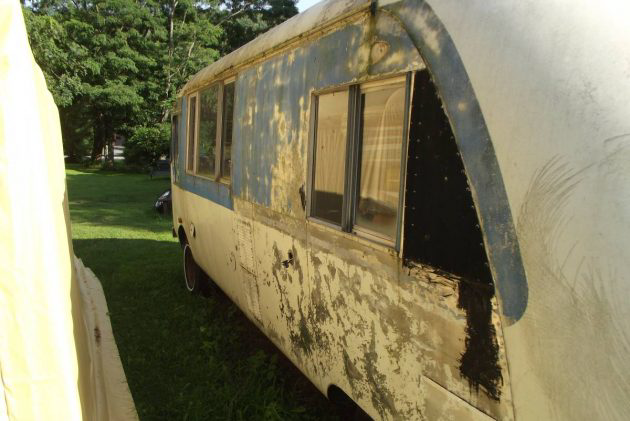 The first prototype UltraVans were built in late 1960 and 1961, shortly after the introduction of the Corvair, which lent its compact engine and transaxle power team to the lightweight (under 5,000 pounds), compact (about 22 feet long) motorhome, but series production didn't really start until 1966, at which point the Corvair's days were already rumored to be numbered. This proved true, and by 1969 the Corvair-powered UltraVan needed to find an alternate power source. After some experimentation with both front-mounted and flipped and rear-mounted Toronado running gear—which resulted in the related Tiara motorhome—the UltraVan adopted a backwards Chevrolet 307 small block V8, routing power through a two-speed Powerglide to a Corvette rear axle, complete with disc brakes. Just 47 such vans were built in 1969 and 1970. There's lots of great reading about the UltraVan's history here, courtesy of the UltraVan Motor Coach Club, a chapter of the Corvair Society of America.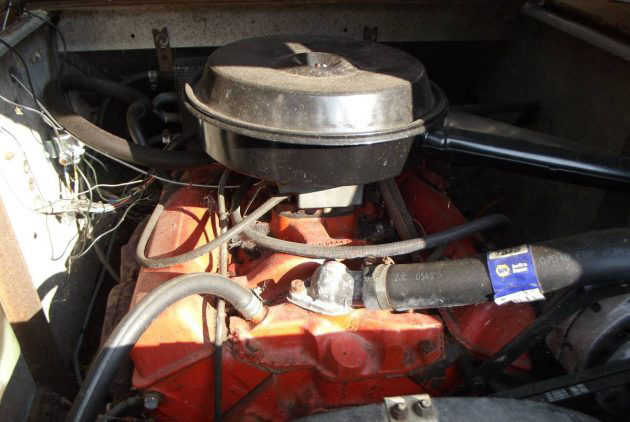 Now, you'll notice I said Corvette power up there, and the 307 was not a Corvette engine. This UltraVan, however, is said to run a 350, and, hey, it could have come from a Corvette! It could also be the original 307 and the seller could be misinformed, although engine swaps on Ultras are not uncommon. In any event, it is said to run well. The condition of the rest of the van's running gear goes unmentioned.
Also left entirely to the imagination: the interior. No two UltraVans were exactly alike, each being built to the buyer's specifications from a lengthy option list—and most have been modified since to suit the whims and needs of their successive owners. We know that this one needs some windows and has a new front vent and bathroom fan (ergo, it has a bathroom!). The exterior is in need of some aluminum work; the rounded corners are fiberglas, but the rest of the body is aluminum sheets riveted to an aircraft-style monocoque. UltraVans are prized classics in their own quirky little corner of the automotive world, and V8 power ups both the performance and the rarity of this late model. Could you see making this one your home away from home—or just your home?