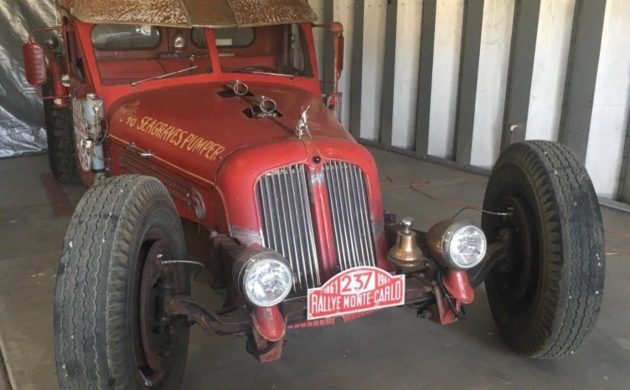 Ever since I owned one back in college, I've had an interest in old fire trucks, and to this day I still peruse auctions of retiring firetrucks, just in case something interesting and affordable catches my eye.  But I've often wondered, what becomes of most of those retiring firetrucks?  A lucky few are purchased by someone who has an interest in keeping them as collectibles, but most likely wind up stripped of their firefighting equipment and living more mundane, hard working lives as work trucks.  A third alternative that I'd never thought of until seeing this 1946 Seagrave, for sale here on eBay in Prescott Valley, AZ, is that they get turned into rat rods.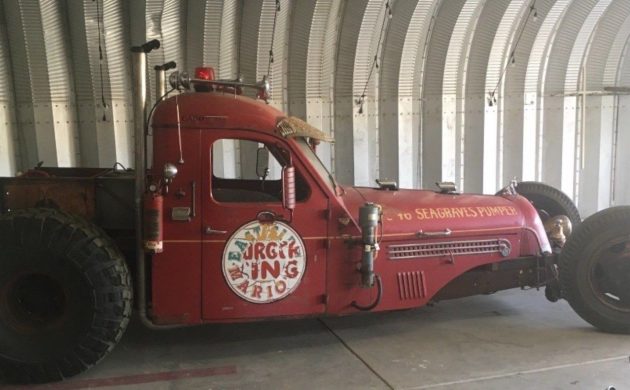 Seagrave was founded in 1881, and they still manufacturer firetrucks to this day, making them the oldest firetruck manufacturer in the United States.  I'm guessing that no one working there in 1881 could have ever imagined a truck like this one.  Starting with a 1946 firetruck, someone did considerable work turning this firetruck into a very unique rat rod.  So unique, in fact, that it was invited to attend the Concourse de Elegance in Santa Fe, NM, in 2014.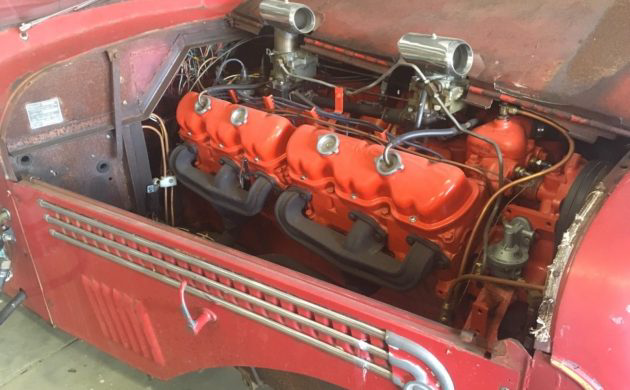 If the body and chassis work aren't enough to set this truck apart, the engine surely pushes it over the top.  Powering this truck is a GMC twin-six, a 702ci V12 monster of an engine.  While it may look like two V6 engines bolted together, it's actually constructed using a one-piece block with a single crankshaft, four V6 heads, four exhaust manifolds and two intake manifolds and carburetors.  With twelve pistons that are larger than those in a modern-day 502ci big block, this engine cranked out only 250 horsepower but was capable of 585 lb-ft of torque at only 1600 rpm when it was new.   GMC only made about 5,000 of these engines back in the early '60's for commercial use, and although it's hard to imagine misplacing a 1500lb engine, far fewer are known to exist today.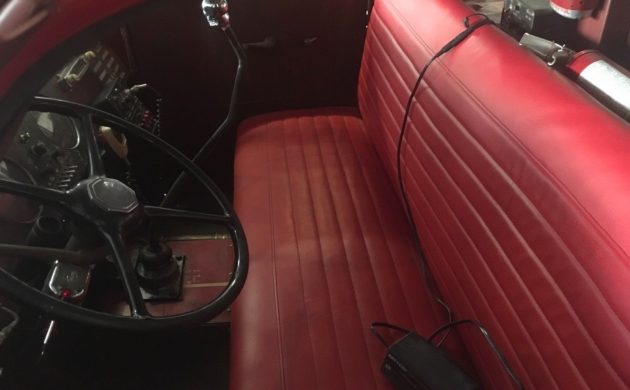 Inside the cabin, things look much more tame than they do on the outside, although I'd suspect that feeling quickly changes once you set the truck in motion.  The seller mentions that the truck has a line lock so you can do burnouts with the 44″ back tires, but I'm guessing such shenanigans wouldn't be necessary to get attention in this truck at your local cars 'n coffee.  At the $27,500 starting bid, is this something you'd be interested in taking out for Sunday morning espresso?