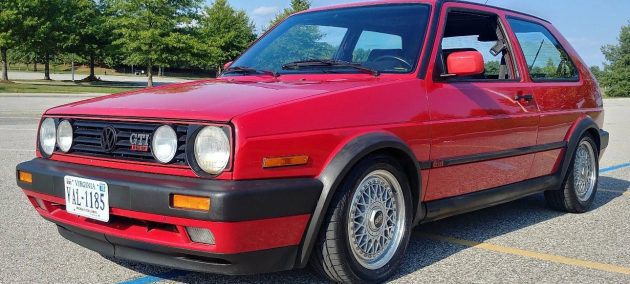 The seller of an untouched Volkswagen GTI 16 Valve claims to have driven the car for less than 100 miles after searching for two years for one. That's a strange way to enjoy a car you've longed for, so we suspect this is more of a case of an ambitious flipper given the opening bid of $10,000. Still, cars like this GTI found here on eBay are legitimately significant hard to find in any condition, much less well-preserved like this one is.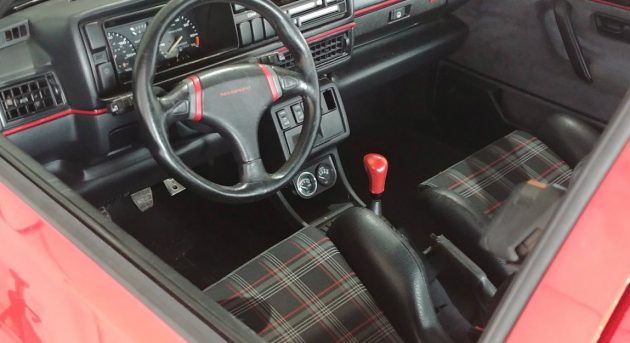 The seller is quick to point out this car is unrestored and not unmodified. It is the latter, featuring some period upgrades such as the Neuspeed shift knob and steering wheel as well as a modified coilover suspension. It also features one of the most desirable upgrades from the era, the very pricey Quaiff limited slip differential. The OEM Recaro seats were also recovered in VW's tartan cloth pattern. While it is undoubtedly not a stock example, the modifications seen here are all reversible.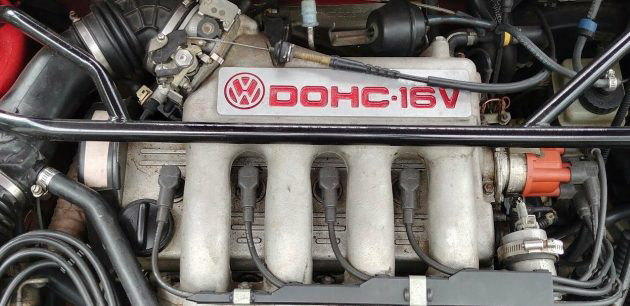 More importantly, the original DOHC 16V motor has been left stock, with no sign of the ABD "Big Bore" cold-air intake that so many MK2s are modified with. The engine bay is quite clean and the only enhancement is the replacement of the fuel pumps, as the original equipment suffered from failure-prone plastic accumulators. You'll note the suspension / chassis modifications carry over to the engine bay, however, with the presence of a Neuspeed front stress bar.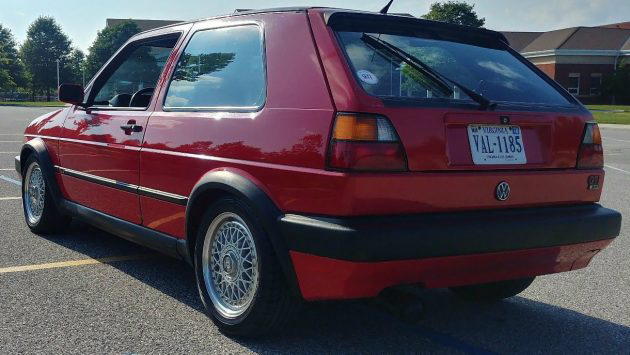 The OEM BBS wheels are the best look for this car, and the paint looks as good as the seller proclaims it to be. In fact, some areas are down to primer due to the previous owner buffing it so vigorously. The plastic fender flares haven't damaged the metalwork beneath, as the seller has inspected them to reveal shiny paint. While we don't see the opening bid of $10K as a particularly productive way to sell this car, the seller's not incorrect that these survivor hot hatches are commanding a fair price when they do pop up.