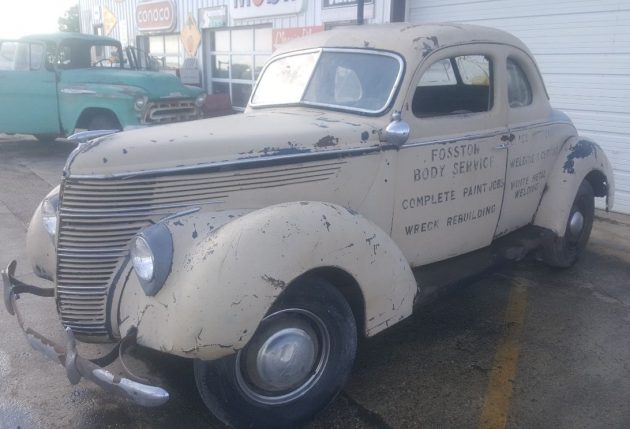 Looking worn but better than some neglected vehicles, this 1938 Ford Coupe "has not been running for many, many years," according to the seller. Offered here on eBay from Lake Park, Minnesota, bidding has reached nearly $3000, but if you must own it, click "Buy It Now" and it's yours for $7500.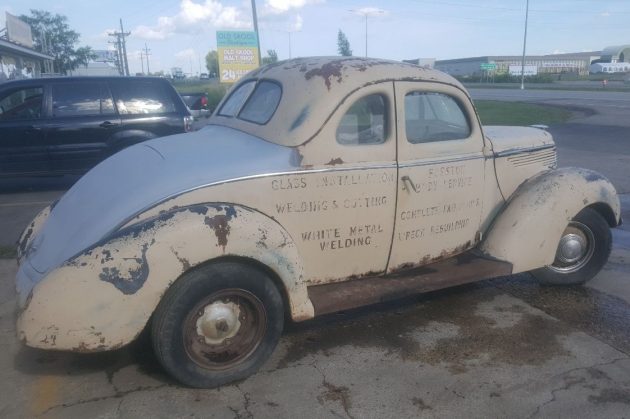 Having been redesigned the prior year, the '38 Fords carried on with few exterior changes. If you liked the patina of the first picture, that nicely sanded primer might break your heart. We can surmise that it signifies either the starting point of an overall body rehabilitation, or a cover-up of worse damage than the rest of the car. If you hate Minnesota rust to begin with, you were probably already crying.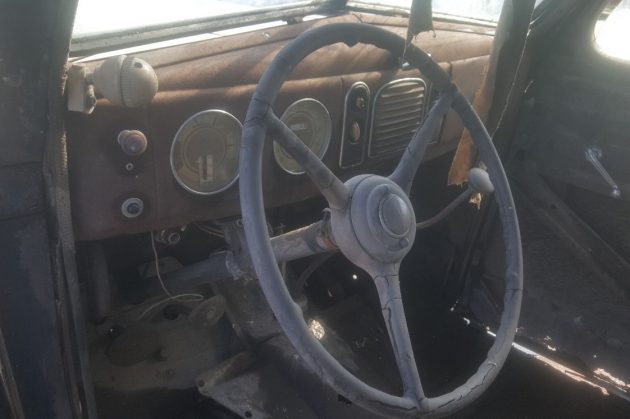 Inside, the 1938 Ford received a new dash with recessed controls to improve safety. Many owners added police-style spotlights to their civilian cars as a handy accessory to aid in lighting a path between buildings and the car, illuminating locked garage doors, finding lost dogs, or determining what sort of animal is getting into your chicken coop.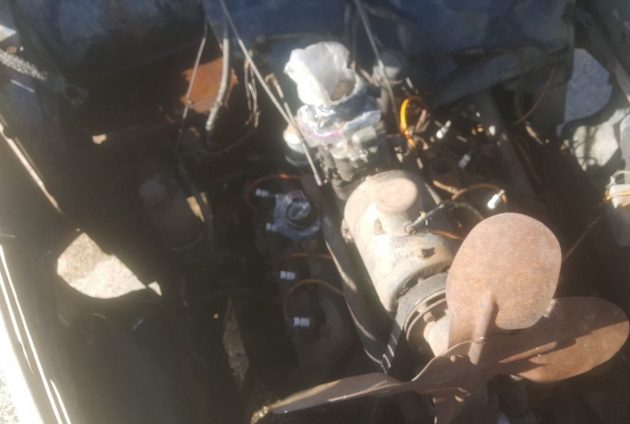 This coupe got the smaller 136 cid flathead V8 that debuted in 1937.  It produced 60 HP and thus became known as the "V8-60." The optional 221 cid V8 made 85 horsepower. (Some details courtesy of Wikipedia.) The seller of this car warns that its V8 is "stuck," challenging the buyer to transform this unified mass of metal into a rotating and useful engine again. Moving parts never take well to sitting for decades; plan on replacing many components before taking this once-handsome coupe on a moonlight drive. Thanks to the popularity of 1930s Ford coupes, many parts are reproduced today. Given the bodywork already started, the buyer probably has complete restoration in mind. What destiny do you picture for this long-parked, V8 two-door, and how realistic is the Buy-It-Now price?