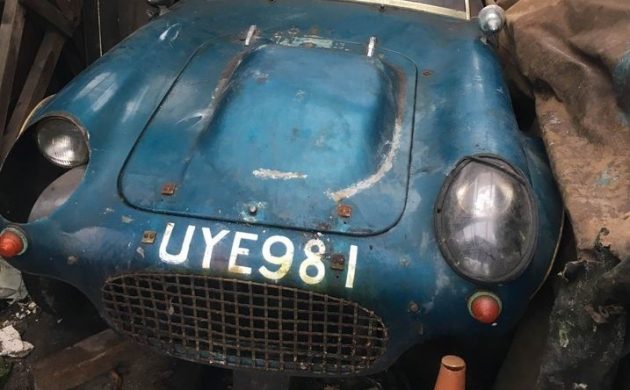 Ever heard of a Berkeley? We have covered them here at Barn Finds before but I have to admit, I've missed those posts. This example is a bit special as it's a three-wheeler – how unusual! Let's take a closer look and see what we have here. This 1959 Berkeley T60 is located in Manchester, England and is available, here on Facebook Marketplace for £2,000, or about $2,700.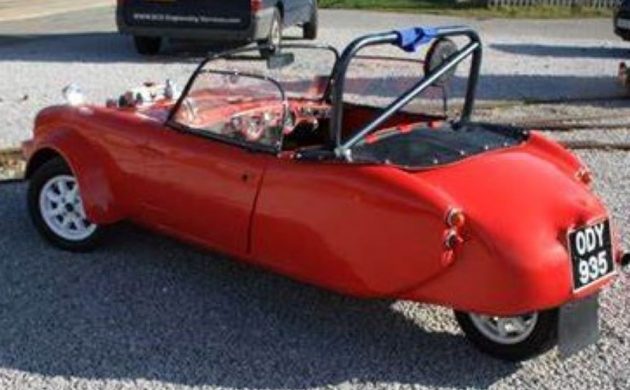 A 1959 Berkeley T60 as it is supposed to appear
The listing for this most unusual car is extremely thin and the pictures are few so we'll have to glean what we can. Berkeley Cars Ltd, a producer of economical microcars, was a short-lived enterprise, existing between 1956 and 1960. Berkeley relied on fiberglass or "glass-reinforced plastic" and transverse-mounted motorcycle engines to power their cars. There were numerous "traditional" roadsters designed and built, similar to competing manufacturers, but the T60 took a different and unique approach. The three-wheeled T60 was considered, for registration purposes, to be a motorcycle and was taxed accordingly. Relatively popular with approximately 1,800 copies assembled, the T60 was offered in both the '59 and '60 model years. Poor cash flow in 1960 adversely affected Berkeley's viability and in spite of support from Ford Motor Company, Berkeley closed its doors for good. All told about 4,000 Berkeley vehicles were built over its four years of existence.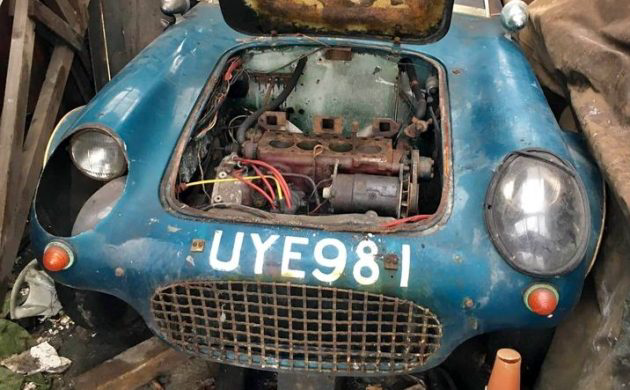 Our 94K KM (about 59K miles) subject car has a disassembled four-cylinder, transverse-mounted engine, not the 18 HP, 328 CC, air-cooled twin that should be in place. As to what it is, no idea, there's no surrounding detail. The transmission is listed as a manual but there is no description on that front either. Whatever the case, the engine is in pieces and is hardly operable.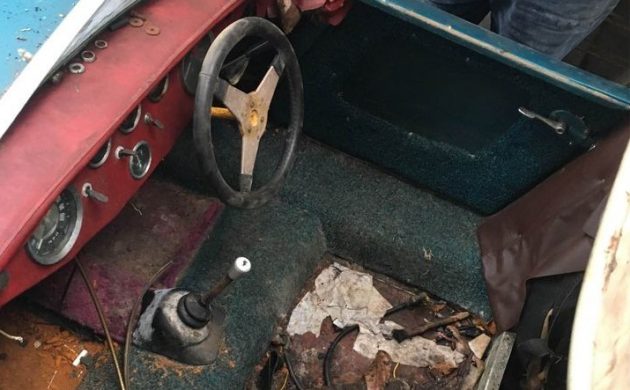 The body of this T60 is rough but intact, there are no comprehensive images of it so a detailed examination is not possible but there is no sign of the typical foibles that befall a fiberglass body. The designation of "UYE981" stenciled across the header could be…a license tag number perhaps? There is a fold-up canvas top in place but it's difficult to discern anything else. The story with the interior is similar, the seats are missing and it is an environment in disarray. The red dash is a peculiar sight with the blue exterior, while not known for certain, one or the other has probably been changed.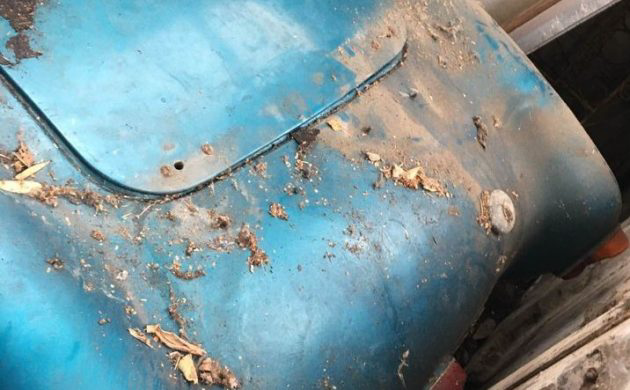 Interesting car? Sure! Restorable back to road-worthy status? Maybe, depends on what's going on under the hood along with a lot of other undisclosed items. It's unlikely there will be a buyer on this side of the Atlantic but to all of our readers in the U.K. what do you think, interested?