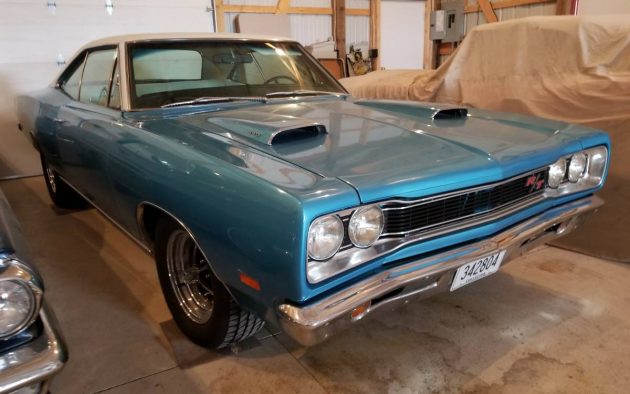 Barn finds are what we live for around here, and I'd be willing to be that barn find are why you're here! Although these aren't cars that have been hiding inside a pole barn for decades waiting to be discovered, this collection does appear to be housed in a barn. Not only is this a collection of some seriously sweet American classics, but there is also a variety of farm equipment going up for sale alongside it. The most prominently featured car in the listing is this 1969 Dodge Coronet R/T, a personal favorite of mine and one of the prettiest cars of the bunch. Find the listing and auction details here on craigslist in Minnesota. Thanks to Dave Mc for the link!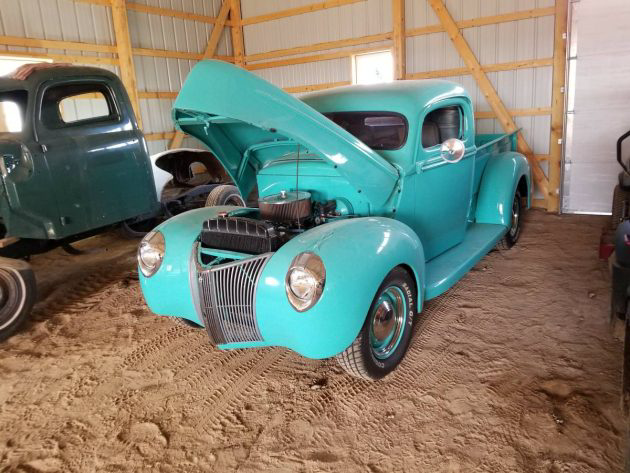 Another blue beauty being sold is this custom 1940 Ford pickup. It looks like the top has been chopped, so there could be any number of other goodies that come with it. From this picture, it would appear that the trucks live on the dirt floor and the cars live on the cement! This also adds to the barn vibe.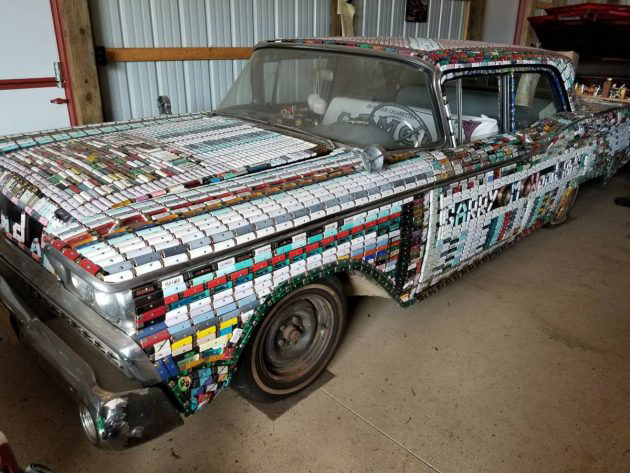 This is what appears to be a 1959-ish Ford Fairlane covered in…something. At first, I couldn't figure out what on Earth it was covered in! Then I noticed the Camel cigarettes seat cover and it clicked (or flicked if you like Bics): this car is covered head to toe in cigarette lighters! It even has a name, possibly of the creator, spelled out in lighters. It looks like it says "Garry M. Woodridge." Maybe someone reading this knows this name, or knows this unique vehicle? It would be neat to know more about it!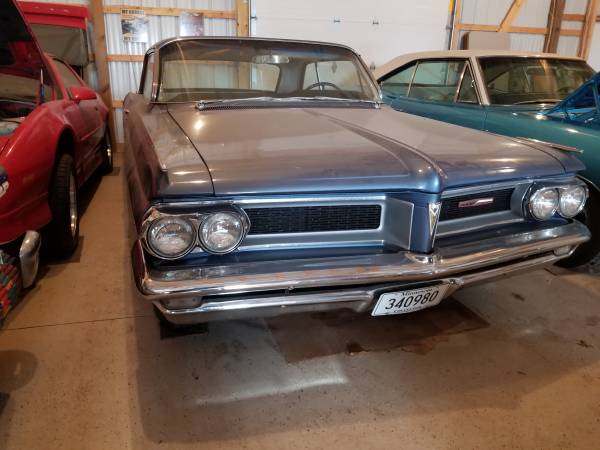 This car is a 1962 Pontiac Grand Prix, and this is the only picture of it in the ad. It looks like a two-door and it seems to be in pretty nice shape, considering the company surrounding it.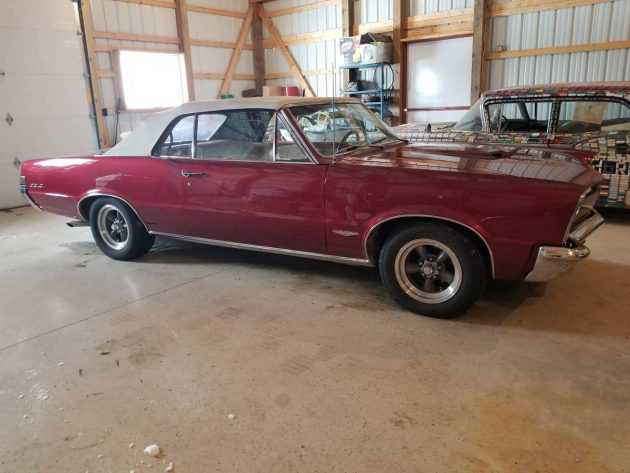 Another favorite of mine in this diverse lot is this 1965 Pontiac GTO convertible. This looks like a restored or well-preserved car much like the 1969 Coronet. This car should command a good price if it is as nice as it looks, and would surely be a fun cruiser!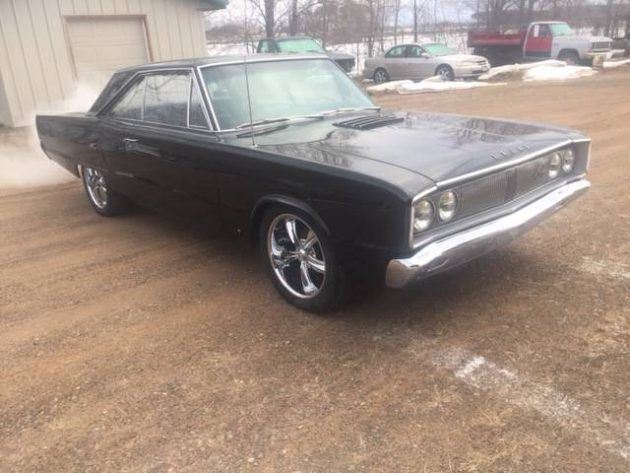 Because one Coronet is not enough, this 1967 Dodge Coronet will also be up for auction. It has R/T badges on it but is not listed as an R/T so maybe it is, maybe it isn't one! Then again, the 1969 Coronet is listed as a 1969 Charger so perhaps inspecting the vehicles in person is the best course of action. As I've started to expect with this collection, this car is in great cosmetic shape.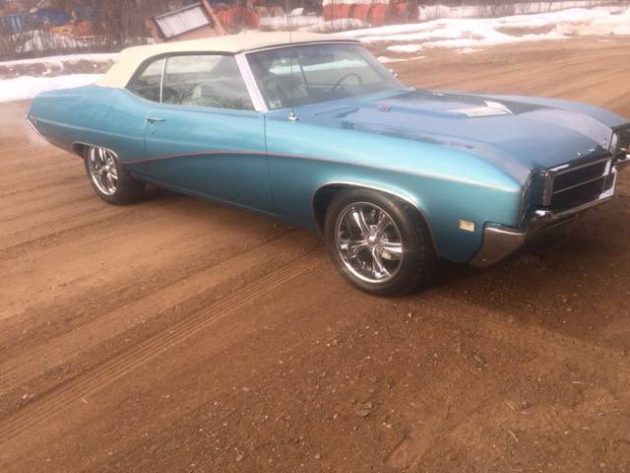 Last, but certainly not least, is this beautiful 1969-ish Buick Skylark convertible. Like most everything else being sold, this car is in excellent cosmetic condition and looks like a turn-key purchase. I'm no expert, but I  suspect that this car and the 1967 Coronet may be owned by someone other than the person who owns the other cars. Not only is the styling different (larger, modern wheels) but these cars are both pictured outside and running while the others are pictured inside. Regardless, if I lived in the area I would certainly be heading to this auction to check out the sweet selection of rides! The auction will be held April 28th starting at 9:00 AM at 3630 325th Ave NW, Cambridge, MN 55051. If you're nearby, go check it out!