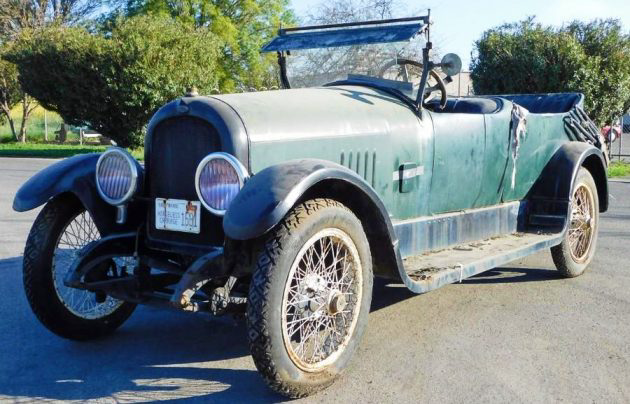 West Auctions is a great place to look whether you're shopping for cement blocks, a forklift or perhaps a Lamborghini Gallardo. Recently I wrote about a Marmon they are going to auction but their description left a lot of unanswered questions. I drove up and had a look to get a better idea of the condition. I found some promising signs and took more pictures. West Auctions has since updated their auction with some of my pictures!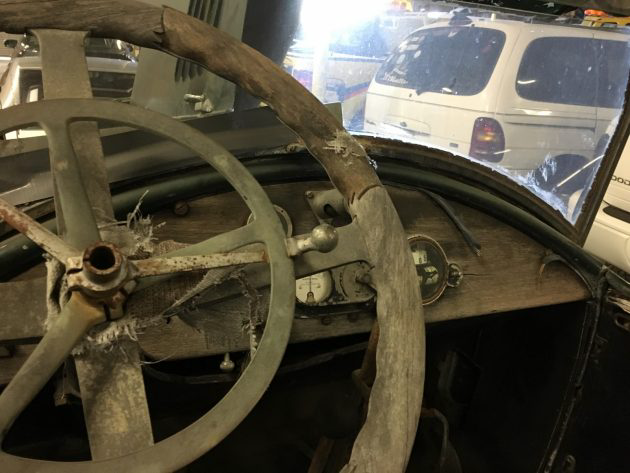 The paint still looks really nice under all the dirt. The wood on the dashboard is dried out and the upholstery is ruined from sitting outside, but the car still appears solid. An interested party sent a mechanic to look at it, but he's keeping his results to himself. This auction company sells equipment and other items from bankruptcies and estates that include not only equipment but often barn finds like this Marmon. Recently West Auctions found and sold an Iso Grifo for $371,000, an amazing barn find. The auction company will be happy to keep me apprised on their finds so there is some real potential here for some interesting discoveries (and hopefully buys). In the building where the cars are stored there are some other interesting cars, like a 1957 Mercury 2 door convertible in original survivor condition.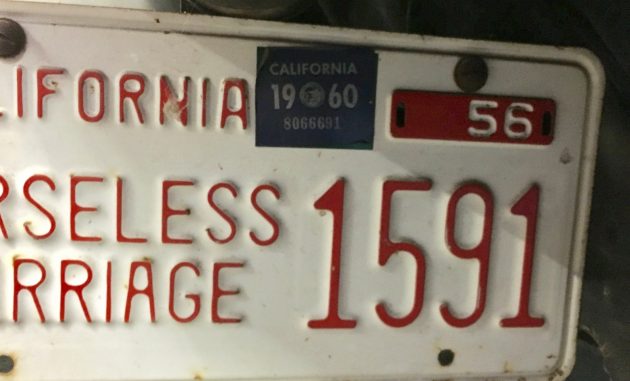 This Marmon was restored at one point, possibly 1956, and was last registered in 1960 as you can see.  It was likely stored inside for years before being left outside.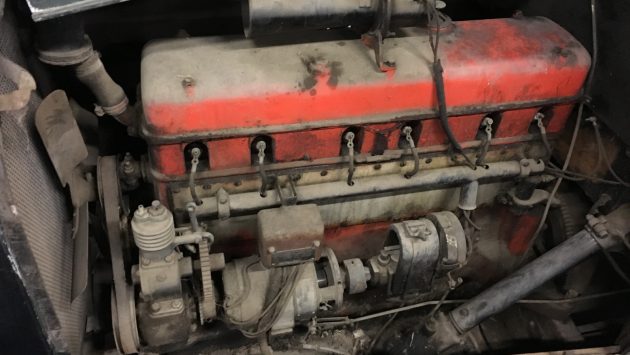 The engine is complete and is said to turn. With a little work, you should be able to get this six cylinder up and running again.
The wood floor looks solid from underneath. There is no rust anywhere.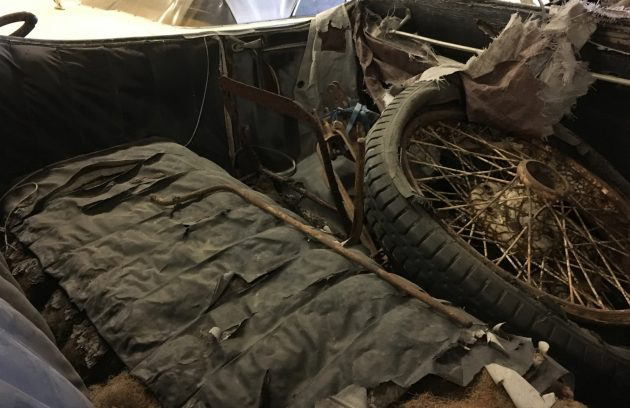 It's really sad to see the state of the upholstery. The jump seats are still there and the seat on right is buried under all those parts and appears to have its upholstery. It's hard to imagine what someone will be willing to pay for this because there are only 3 or 4 others similar cars that have survived. Overall, this Marmon looks in much better shape than in the pictures originally posted. Despite almost 60 years of neglect, it is in amazing condition. The mild California weather has been kind to this old car. It will be interesting to see what it brings at auction.
Have something to sell? List it here on Barn Finds!