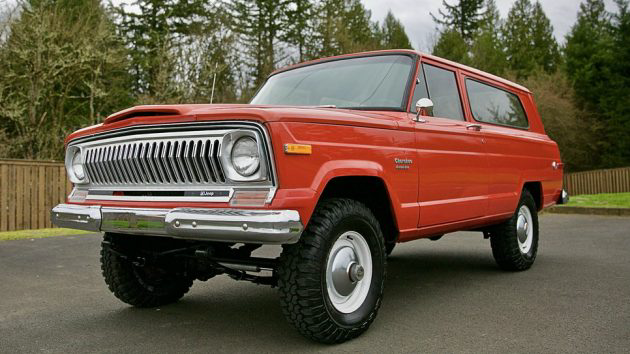 They don't come much cleaner than this! You have to wonder what the heck it was used for–it sure doesn't show much wear! That's the original Omaha Orange paint you see! It's also amazing that it's being sold in a no reserve auction here on eBay, where bidding is currently $7,100. The Jeep is located in Clackamas, Oregon, and there are 76 pictures of it in the auction that look every bit as nice as this one.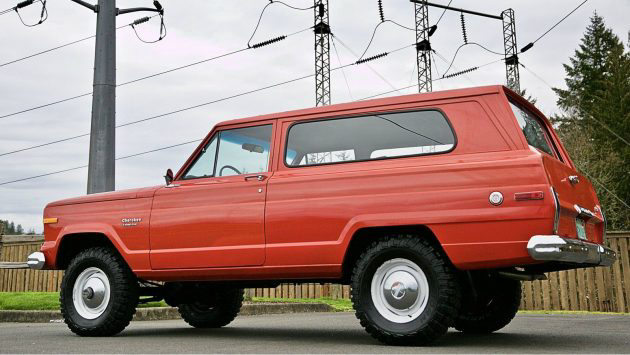 Wow.  It looks like a promo picture for the 1974 Jeep brochure, doesn't it? The aggressive tires help too, don't they! I can't get over how clean and original appearing this early SUV is. Yes, those are original wheel covers too.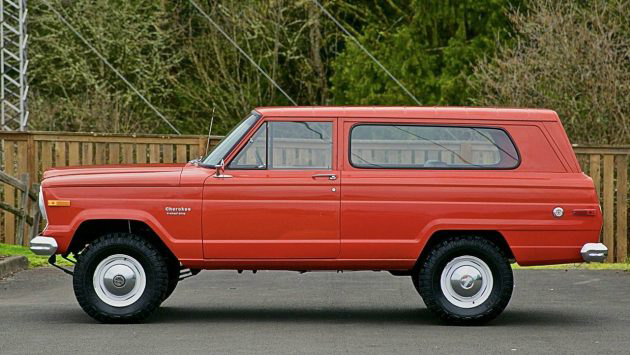 It's not an accident that this is one of the longest continuous stretch a body shell has been in production in the United States.  The clean styling and rugged good looks meant that the basic shell was in production from 1963 to 1991. This Cherokee represents a reintroduction of the two door model that took place in 1974, so this is actually a "first year" model.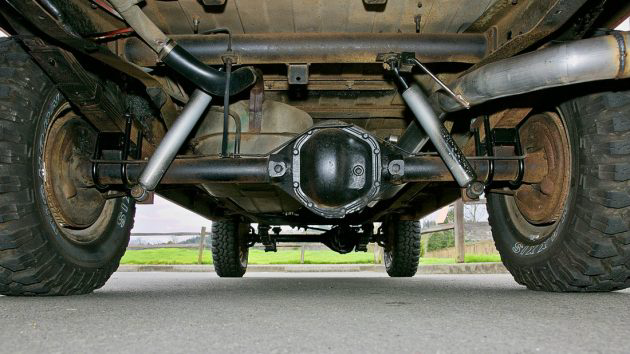 The underside of this Jeep looks every bit as good as the top side, and also reflects some work done with a spray can. However, the simple lack of corrosion and recent maintenance (like the new fuel filler hose) have me very enthusiastic about this Jeep.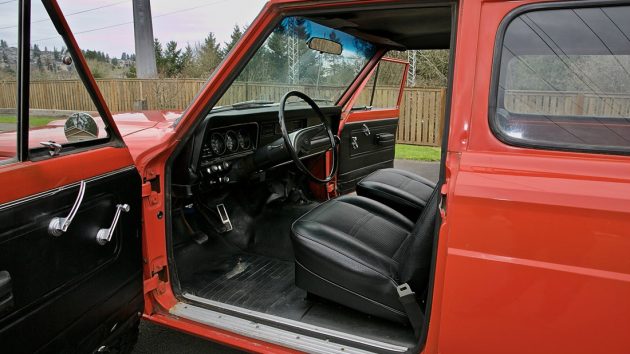 The interior looks every bit as good as the outside of the car. The paint on the latch has me wondering about original paint, but with it looking as nice as it does I don't think I'm going to worry about it.  In case you can't guess, I really like this Jeep. Really like it.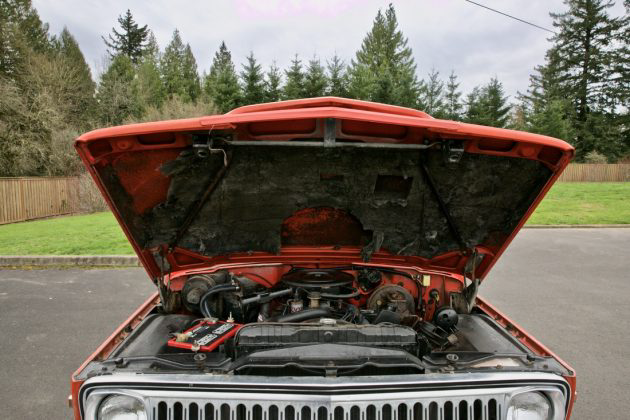 Here's a distant view of the factory 360 V8. This was still the AMC engine at this point. Naturally, it runs well, the four speed manual transmission shifts smoothly and is said to have ZERO rust. I don't know what this one will end up going for, but I don't think you're going to find a better one. Do you agree?