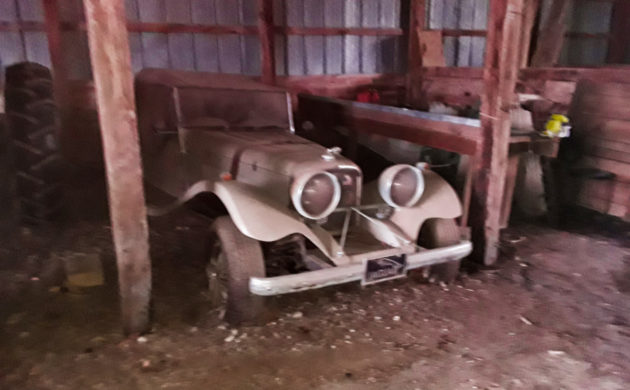 Reader Bill E recently made an interesting find and he just shared it with us! In the world of unique and oddball finds, you can't get much more unique than this one. Now, before you get too excited that he found a genuine 1937 Jaguar SS100, this is a kit car, but it's actually a pretty amazing find all the same. He was able to buy the car and has already managed to get the title for it, but he still has to get it transported out of the barn and to his house. It's been parked for the past 15 years, but hopefully, this will be a simple project to get back on the road!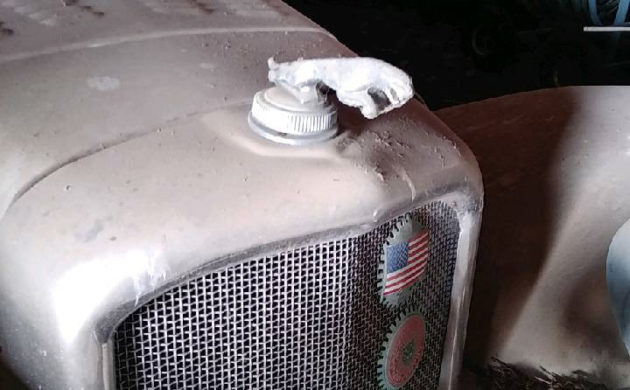 Lots of companies have built Replica SS100s over the years, ranging from Jaguar powered all the way down to VW Beetle based kits. This kit came from Eagle Coach Work, Inc. and the builder started putting it together in 1985. Bill has all the original paperwork for it, so I'll let him tell you a bit more about it below.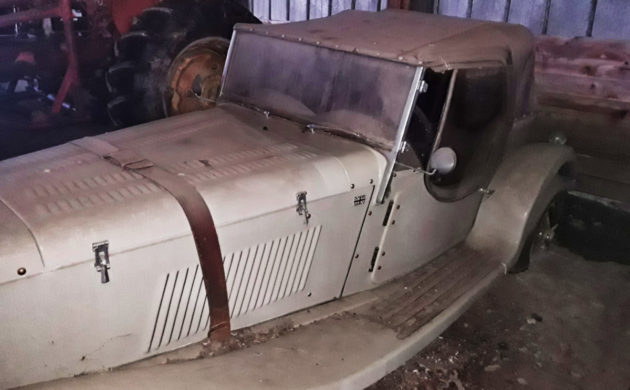 From Bill – The story is that it was built in '85-'86 in the Pittsburgh area. The person I got it from said there is a photo somewhere of the Steelers coach riding in it during a Superbowl celebration parade. My plan is to get it cleaned up and running again. It will be the wife's car to cruise and go to car shows with me and our Studebaker Hawk. According to the paperwork the kit was made by Eagle Coach Work, Inc. Lancaster, NY. and apparently they also did a '52 Jag kit. Built by Ralph Webb close to Pittsburgh PA. I have all the paperwork from the build. It was the builders' 3rd kit build.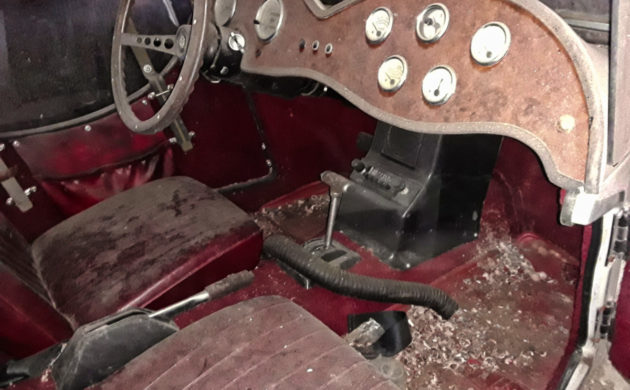 At one time, kit cars were all the rage. It made sense, a real Jaguar SS100 would have already been worth a small fortune by the '80s. For a fraction of the cost and with some hard work, you could build one in your own garage and if you finished it, you'd have something you could drive that was just as beautiful. Well, that was if you built it correctly, but higher quality kits were usually pretty straightforward. Clearly, the builder (Ralph) took his time to get it right and it really looks to be a nice build.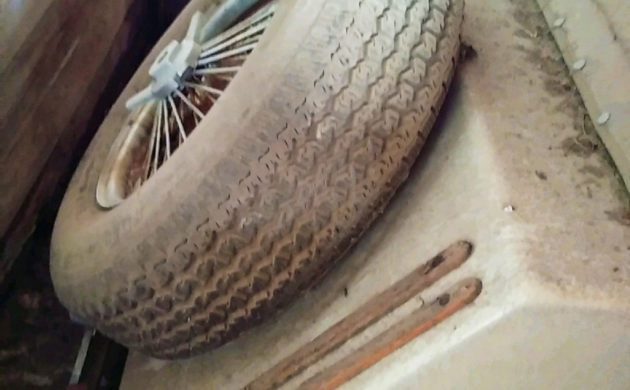 He doesn't have a photo of the engine at this point, but this one has a Ford V6 under the hood. According to the paperwork, the drivetrain was pulled from a 1983 Ford Mustang. The 3.8 liter Essex V6 is no tire burner, but it's a good engine and will have plenty of power for casual cruising. I for one can't wait to see how this one turns out! So, be sure to wish Bill luck and let us know what you think of this replica.
Just because we are all social distancing doesn't mean we can't still get out and look for interesting classic cars! So, if you come across an interesting find, for sale or not, please take photos and send them in so we can all enjoy it. Please send your sightings to mail@barnfinds.com!