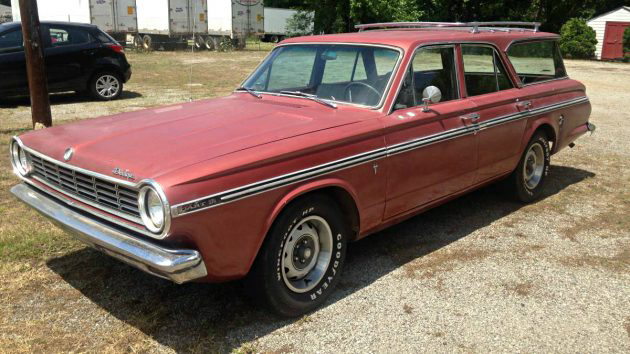 A clean and honest station wagon always seems like a great answer to the family equipped auto enthusiast. This '65 Dart Wagon is a factory V8 car with air conditioning! With a great original look, and an extremely solid appearance, this Dodge seems like a reasonable deal for the seller's $6,500 asking price. Check it out here on craigslist out of Hudson, North Carolina.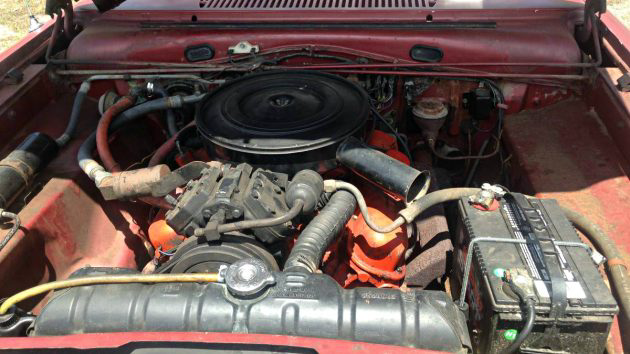 Under the hood is a fairly clean engine and bay that would benefit greatly from a quick detailing. The 273 cubic inch V8 is mated to a 904 Automatic transmission and apparently is a good driving station wagon. This is a manual brake car, but with a V8 and modern traffic I would opt for a power disk brake setup. Although the air conditioning system is still installed, it is not currently functional. Upon getting the A/c operational, this wagon would make for a great family hauler and classic road trip machine!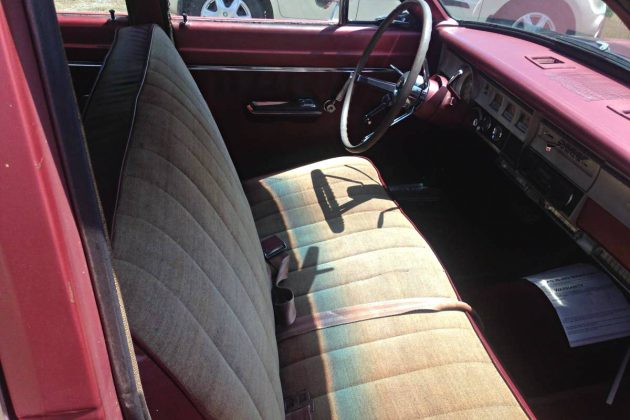 One thing that is really great about this wagon is its interior. Having aged beautifully, other than the seats, this interior is very nice with little evidence of fade. The dash is very nice, despite a somewhat modern radio. Although there is a not so pretty radio installed, the seller does have the original radio to include in the sale. Faded but not ripped, the seats are in fair shape, and could be left as is depending on your tastes. Although reupholstering the seats, and installing the factory radio would really clean up and make the interior of this wagon really nice.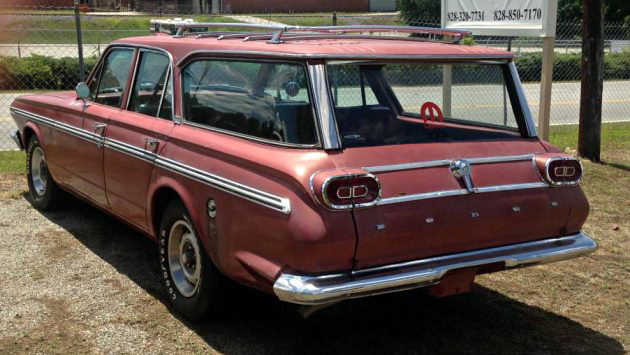 Appearing to wear original paint, or a very old repaint, this wagon has a very straight body and overall very reasonable paint. The paint is damaged near the gas cap area, but the remainder of the paint appears to be all there. A good wash and wax would really bring this car to life. Rust looks to be a minor concern with this wagon, as there looks to be only a few small areas where there are rust blisters. There are a few blisters on the tail gate above the body trim. The rockers, and quarters look great, and overall this wagon looks extremely solid. All of the body trim and chrome is in place, and in nice shape. The seller has added 14" rally wheels but will include the original 13" wheels and caps for the full asking price. A wash and wax, a/c repair, and upholstery job would really spruce up this great looking classic station wagon. Would you invest the time and effort into this great looking classic wagon?