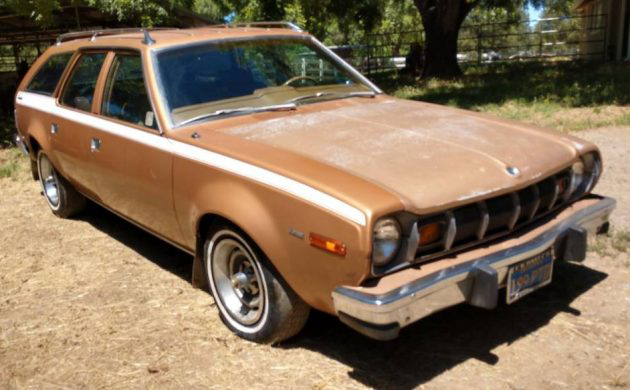 This 1976 AMC Hornet Sportabout is a rare "X" package example fitted with the optional 304 5.0L V8. The seller notes this is a somewhat unusual combination of options for a wagon model, as it's essentially a racy version of the somewhat obscure wagon-bodied Hornet. Factor in its clean, dry condition courtesy of long-term California residence, and it becomes a bit more clear as to why this Hornet is a touch more desirable than a standard model. These longroof versions of the classic Hornet are a practical option for a daily driver-friendly classic, and you'll find it here on craigslist with a listed price of $5,850.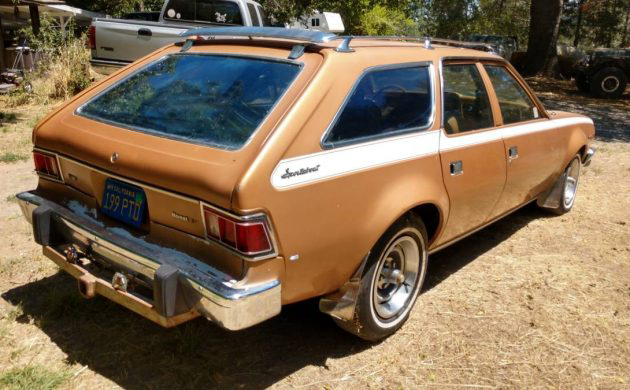 Thanks to Barn Finds reader Pat L. for the find. The California blue plates tell you that this Hornet has been surviving in California for a spell, while the elaborate rear hitch indicates it's been hauling more than its generous cargo bay could handle for some time as well. It's also served as an effective bumper barrier, keeping the chrome safety bumpers with overriders in good shape. You'll also want to take note of the fact that the stripe kit that came with the "X" package models has remained in exceedingly nice shape, along with the copper paint in general.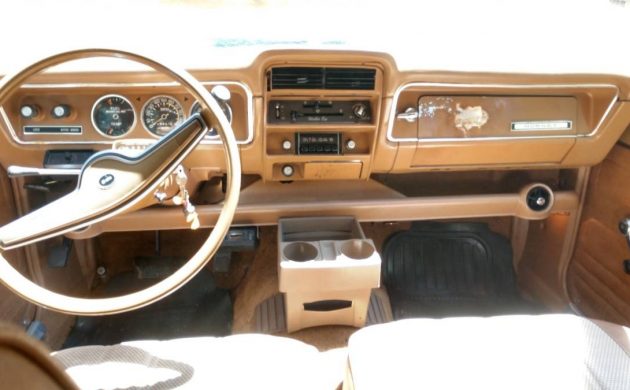 The interior has some defects, notably what looks like left-over adhesive from something that was previously stuck on the glovebox door. The gauges look nice and clear and the package shelf / knee bolster is in fine shape. The door panels reveal no ugly issues in the listing photos, though the seller does acknowledge that the carpets have gone missing. The headliner appears to be quite nice, and shockingly, the A/C system still cools the cabin. I thought "X" models got a three-spoke sport steering wheel, but I could have that confused.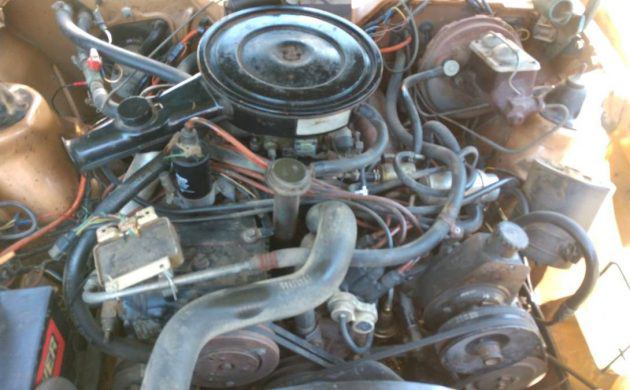 The 304 V8 was a respectable performer, and you could even step up to the 360 V8 if you wanted a bit of a sleeper that offered some decent scoot. The seller notes he bought the car for the purpose of swapping in a 401 he apparently had already procured, but health issues put a stop to those plans, and he has already sold the bigger mill. The Sportabout is an intriguing choice for a cheap classic that can offer some additional usability over other AMC models, and would certainly be a fun sleeper should you decide to carry out the seller's plans for an engine swap.