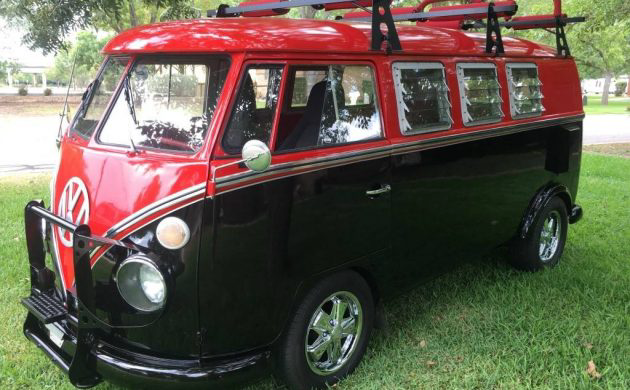 Near $50K is the asking price for this highly customized split-window Type 2 Volkswagen Bus. The seller is asking $48,500 for the van, which has been upgraded slightly with a transplanted Oldsmobile 350 V8 engine that sits midship on the Bus. With extensive modifications to the suspension and interior, the seller contends it is the best of both worlds, with lots of desirable options retained and the drivability significantly enhanced. Find the custom Bus here on craigslist in Austin, Texas, where the seller claims it's offered for sale due to pending retirement.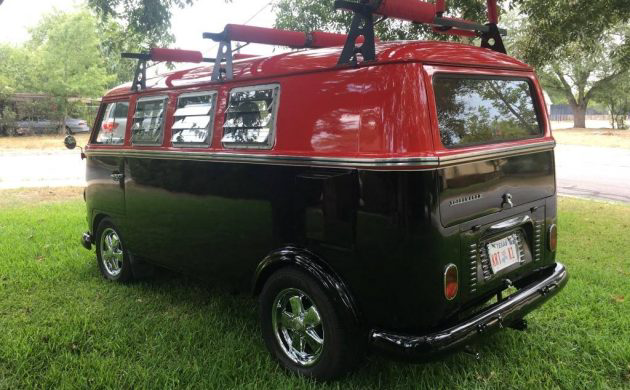 The black and red two-tone paint job is a great look, and the seller is quick to point out that this Bus retains its extremely rare Jalousie louvered side window package. I have to admit, V8 swap aside, this and the roof rack are my favorite features of this Bus, and the seller is even including a spare louvered window to replace one if it gets broken. The Bus has an aggressive stance and sits on some gorgeous chrome Porsche Fuchs wheels, which are paired with air shocks on all four corners and disc brakes up front.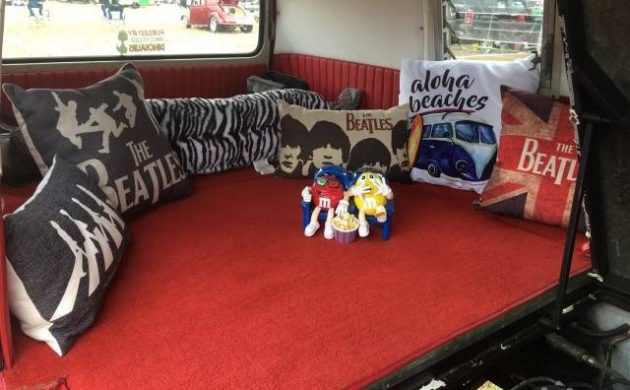 The interior has been significantly upgraded for comfort and eyeball appeal at the local car show. Fresh sound deadening material, LED lighting, new carpet everywhere, and iPod/GPS/Bluetooth connectivity can all be found inside the vintage Bus. High-back bucket seats have been added upfront, and all window and door seals have been replaced as well. The seller notes the Bus has a "custom-built" AC set up inside but that it still needs some final sorting, including the compressor installed in the engine bay.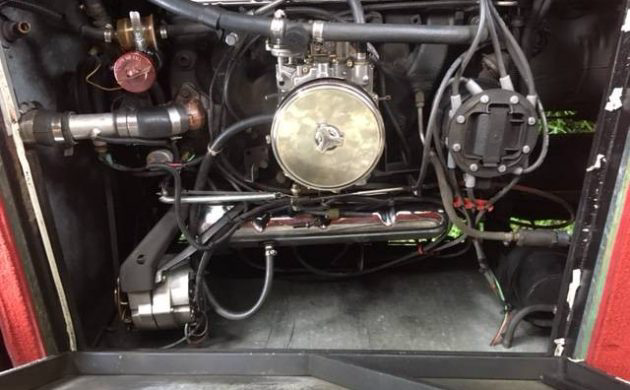 The 350 V8, of course, is the real surprise, and the swap appears to have been well done. Engineering-wise, it seems like the seller thought this one through, with dual aluminum radiators, three electric fans, custom air scoops underneath and along the sides, and more to ensure the upgraded engine stays cool. The seller notes the V8 is paired to a conventional Turbo 350 three-speed automatic transmission, and that the Bus is more a cruiser than a flat-out hotrod. I suspect that's fine with most folks, as driving a vintage Type 2 like this is already exciting enough.