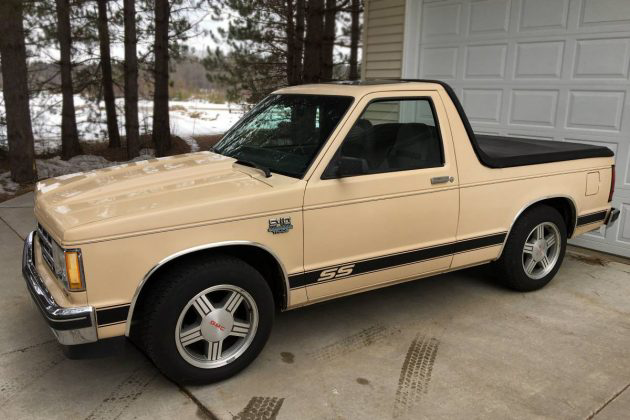 I have always wondered why owners of these "SUV" type vehicles with removable rear tops rarely seemed to take them off, it's such a great look, in my opinion. This uber-custom truck is a 1985 Chevrolet S10 Blazer Tahoe Edition and it has a surprise lurking under the cowl induction hood. It can be found on Craigslist in Grand Rapids, Minnesota with a very reasonable asking price of just $3,900 or best offer! I almost wish that I wouldn't have seen this one, this is hard to pass up at that price.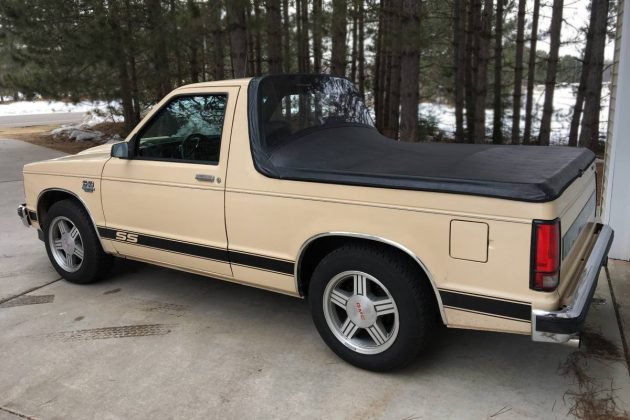 In Minnesota, this would be considered a summer-only vehicle since this is a rear-wheel drive model. Not many of us Midwesterners even knew that these SUVs came in anything other than 4WD or AWD. This is a southern California vehicle so I'm assuming that there's no rust and the seller doesn't mention the R-word and it sure looks perfect in the photos. However, there isn't one photo of the other side, for some reason. That always seems a little strange to me when it would have been an 8-foot walk to get around to the other side and Craigslist doesn't charge for photos up to around a dozen.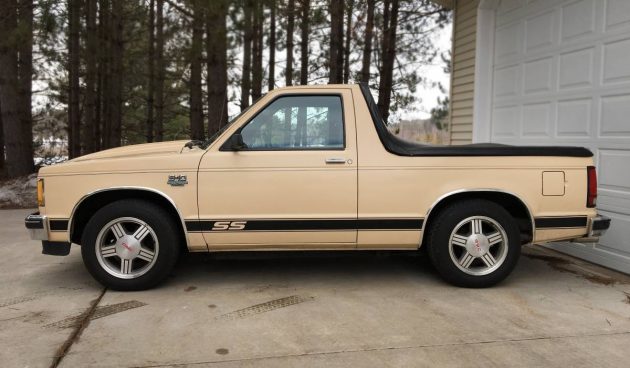 But, isn't this thing cool! I absolutely love the look of this one, and the custom tonneau cover comes off "for that summertime convertible feel." The scale, color, stripes, wheels, hood, and just everything about this one turns my crank. Speaking of crank, you may have guessed that there isn't a puny 4-cylinder under that hood. Yes, this is one time when you can say, "Stuff an SBC in there.." and you'd be correct!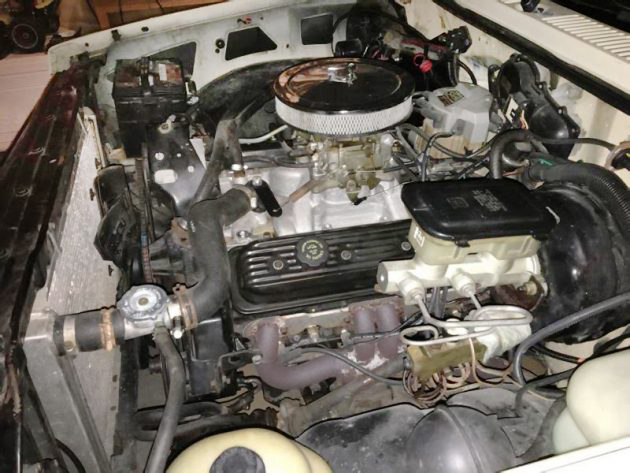 There are four photos, all basically of the same side, so you'll have to get in touch with the seller for more photos, as I have done. And, within ten minutes they sent me a couple of engine photos!! Here they are. It solidifies my love for this truck in that it doesn't seem to be a hack job in stuffing that Chevy 350 under that hood. It looks pretty tidy and clean, no? I predict that this vehicle will not be listed for too long, it's really a killer deal.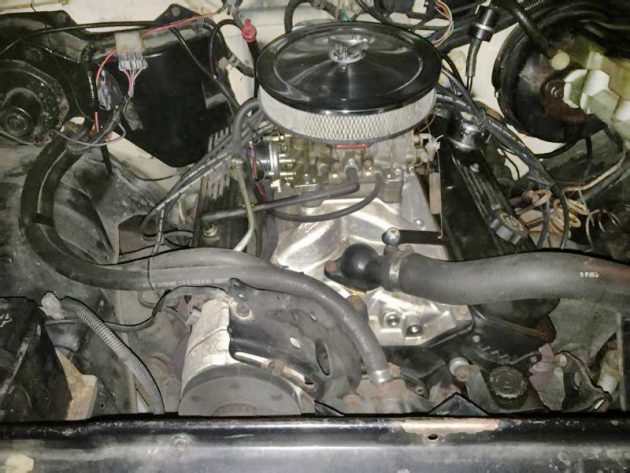 This isn't something that I'm normally big on, as most of you know. I usually like things original or restored to original specs. But, dang. Have you seen a topless S10 Blazer like this before? Depending on the dependability and drivability of the engine and the shape of the interior, this is a killer price, no?