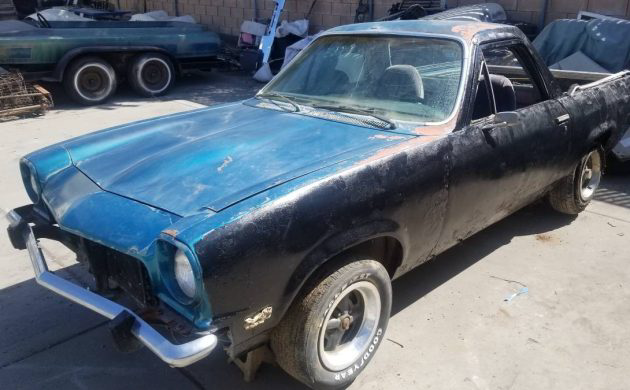 There's enough of these pickup truck-conversions made from the venerable Chevrolet Vega to believe that there was indeed a kit available to perform the roof chop in the comfort of your own backyard. In fact, our own Scotty G. wrote one up in March of 2018 that was even the same color of our subject car, leading me to believe they were one in the same. However, this 1973 model here on craigslist is an earlier model that unfortunately parked a little too close to a car that caught on fire, resulting in a very crispy driver's side. It's listed for $2,750 in Long Beach, California.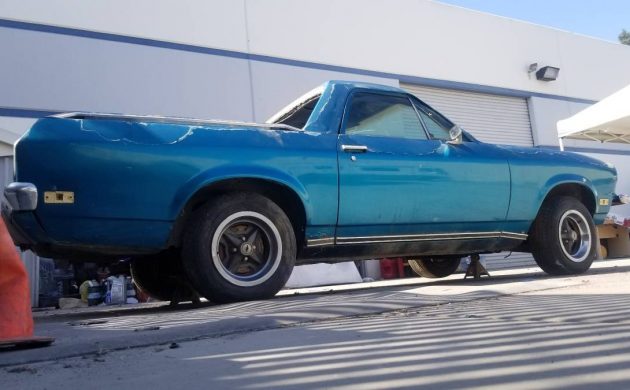 Though there's definitely more than one running around, I can't find any clear information regarding a pickup kit conversion that a manufacturer offered Vega owners for a spell. The seller claims he knows of a "handful" that were built, so perhaps there was a small-time manufacturer that wanted to give Vega owners a slice of the driving euphoria El Camino were experiencing at the time. The Vega-Mino looks good from this side, aside from the peeling clearcoat. As an earlier model, it has the prettier chrome bumpers.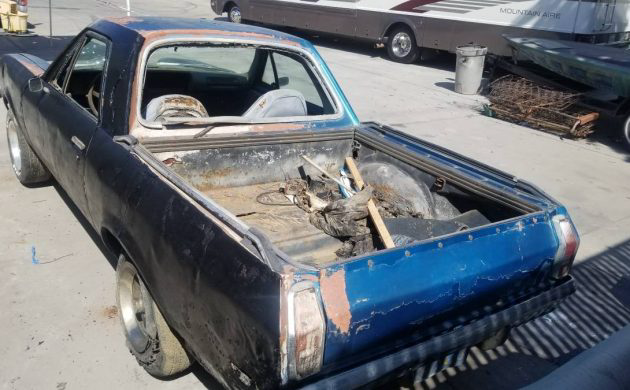 The driver's side is where some of you may begin to feel this project is too big to take on. The trucklet was unfortunately parked next to a vehicle that caught on fire, which charred the driver's side and melted the rear tires. The seller contends it's only skin-deep in terms of the damage caused by the fire, but it's still a fair amount of work involved to strip down, repaint, and also inspect to ensure the heat didn't get high enough to weaken any structural components. The seller points out that this is an incredibly authentic kit, right down to having "…properly styled El Camino door treatment and roofline."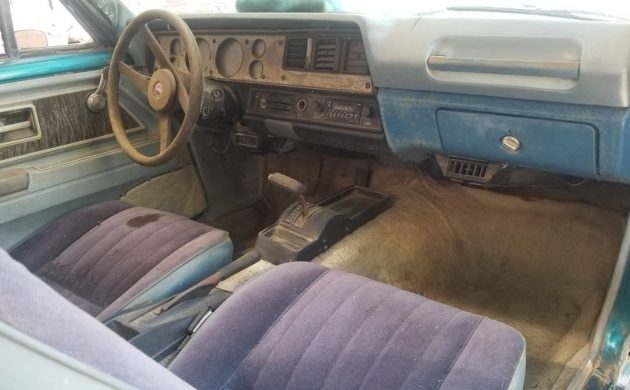 Other features include "…proper GT wheels, steering wheel, grille, instruments, consoles, roof mounted speaker etc. and air conditioning intact," notes the seller. It does seem safe to say a previous owner spent a fair amount of cash to create a vehicle that looked as factory-correct as possible, albeit one with a frozen four-cylinder engine. Fortunately, the seller is offering a low-mileage Chevy V8 and automatic transmission combo for an additional $1,400, which would bring this Vega-Mino full circle into being the one-off hotrod it seems destined to be. A lot of work to be done, but it would be worth it in the end.