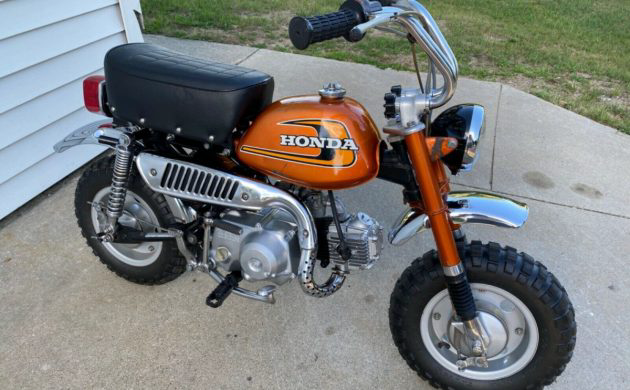 Honda 50's are very fun! Whether you're a youngster learning to ride a motorcycle or a kid at heart trying to squeeze your adult body onto a mini bike, they are a blast. This one is from 1975 and can be found here on eBay with a current bid of just over $2,000. Located in Allendale, Michigan, the ad doesn't say if this is a survivor, but it sure looks like it is to me. In my mind, $2,000 is pretty strong bidding. Heck, you could go down to your local Honda dealer and pick up a brand new Honda CRF50F for about $1,600. I guess the nostalgia of an older bike has some value though and this one is awesome! Have a look.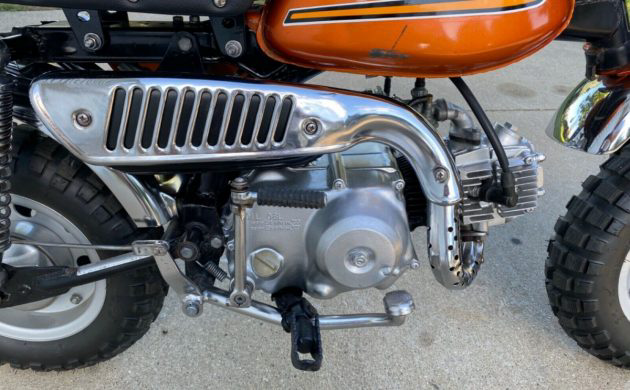 Most Honda 50's were in fact 49cc's, but I guess "fifty" sounds better for advertising and recognition purposes. The seller says this one starts up, shifts smoothly, and runs awesome. The brakes are said to be good and the tires "look great."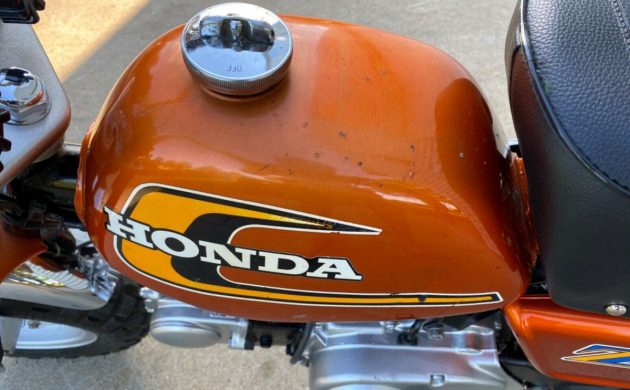 As the ad indicates, there are some imperfections on the tank. I'm not sure exactly what would explain the marks, but you can tell it hasn't been abused. I guess 45 years of riding will leave a few dings here and there. The seller doesn't say if the paint is original, but I'm guessing it is. It would be a shame to give this one a repaint, but I guess that's up to the buyer.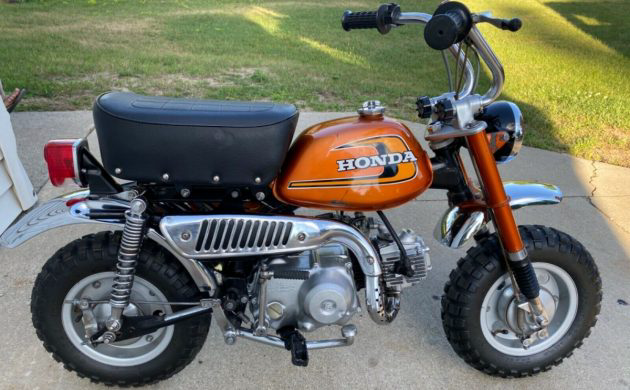 Unfortunately, the bike doesn't have a title and is being sold on a bill of sale. Any prospective buyers should research what it takes to get a replacement title in their state. Overall, this looks like a really nice survivor bike that deserves a good home. Hopefully, a youngster will be able to enjoy it (or an adult being young at heart). Have you ever ridden a 50? Share your memories of these great machines.