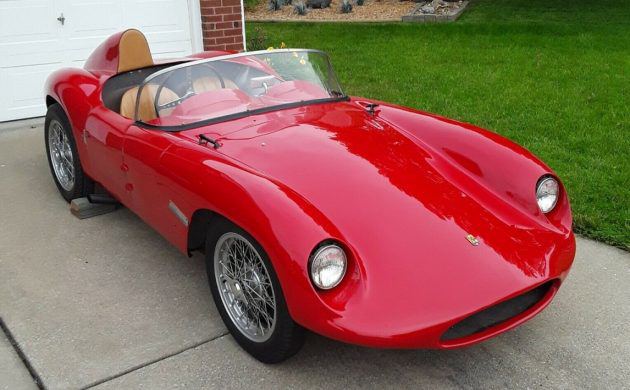 We at BarnFinds enjoy all sorts of vintage wheeled machines, from Avanti to Zamboni, and everything in-between. Every so often, something truly fascinating comes along, and we just have to tell you about it! In this case, it's a 1951 racecar with plenty of history, and it's up for sale right now here on eBay from Missouri. Read on to see more about it! (Thank-you Ikey H. for the find!)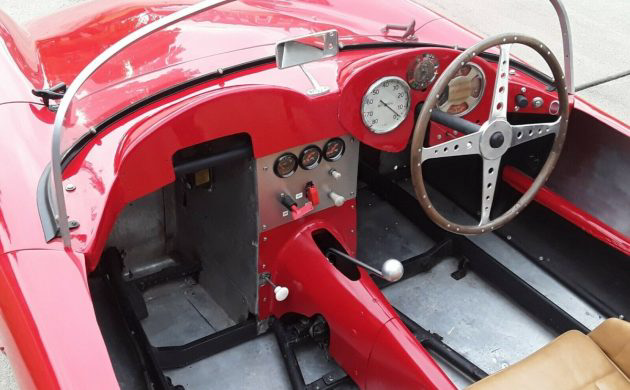 Ilario Bandini started building racing cars in his home area of Forli, Italy, just after World War II, with a Fiat 1100 that he had cut apart and hidden from the German army. In 1946, he re-assembled it, modifying the chassis and suspension, and had a new body fashioned from aluminum by coachbuilder Rocco Motto. This became the first-ever Bandini car, and beginnings of Bandini Automobili.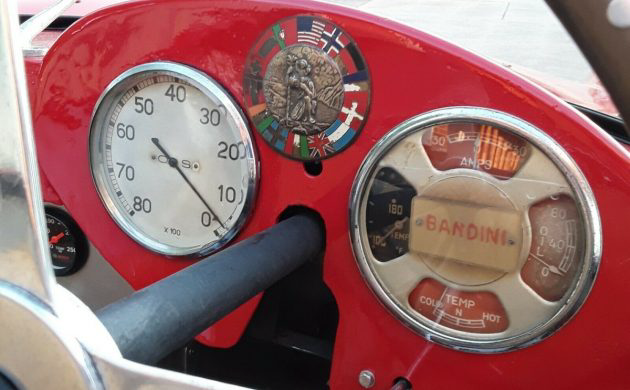 In 1950, Bandini caught the attention of American importer Tony Pompeo. who thought that the Bandini chassis/body combo would do even better than its already impressive race performance, if modified to fit in the under-1000-cc category. A Crosley engine was sent from America to Italy, modified heavily, and so was born the Bandini 750 Sport Siluro, of which an handful were produced from 1950 to 1956. Our featured car began its life as one of those, and has since had some extensive changes and re-working, an impressive racing history, and now a full restoration.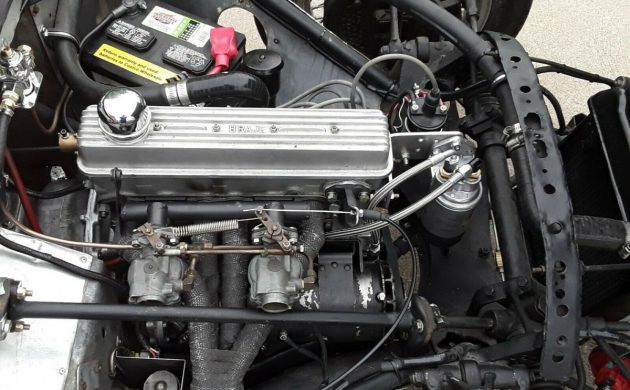 The vehicle before our eyes is rather interesting, not just for its race pedigree, but its looks in general. It appears as though little to no expense was spared getting this exceedingly rare machine into as- or better-than-new condition, and its body lines remind us of a Ferrari. The seller provides us with extensive photo documentation, including scans of vintage film photos and clippings from an automobile magazine when it first tore up racetracks in the States. It's had multiple engines and transmissions over the years, and the current body was done by Devin in 1957 or 1958.
In its original form it was allegedly one of the first four ever made, and it saw many green flags over tarmac, at the hands of multiple owners and drivers. A stunning looking car, even if the wheels do look a bit disproportionate to the rest of the body. We're told that not only does the sale include the car, but a treasure-trove of documentation, pertinent SCCA items, and a real-deal 8mm film of it! This car literally has its own website, which you can see here at this link.  We're also told that it would be welcome at any of the high-end shows like Pebble Beach or Amelia Island.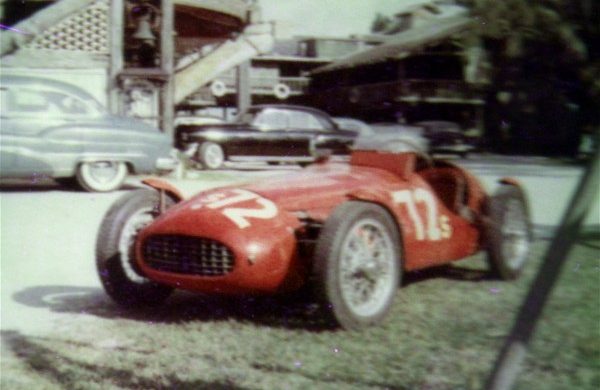 In all honesty, I know very little about vintage racecars, let alone rare ones, but I spent a good bit of time researching this article for you, in order that I might impart to you good information about it, and I hope I communicated it properly.  This car looks to be a rather special machine, and if I had the kind of money it takes to obtain something like this, you can bet money that it would have my name on the paperwork very soon.