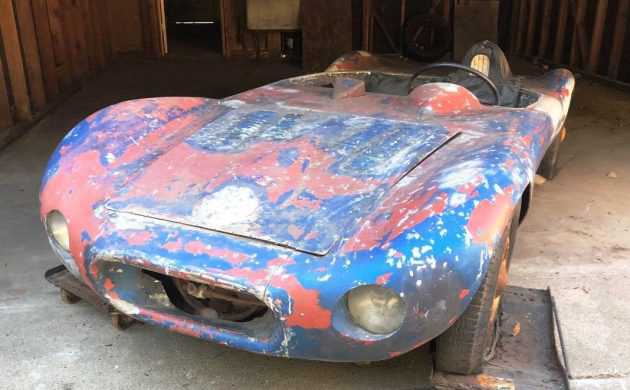 Recoiling from the sun like a cave skink, this 1957 Citroën Seidlitz Special crawled out of a dark garage into the harsh daylight of the Internet, looking for a new owner. The presumably one-off racer saw some laps in the late 1950s at Riverside and Pomona (California) road courses, as documented in My2CV. Now the interesting aluminum-bodied dart finds itself with the end tables and once-worn Prom dresses of Facebook Marketplace where it can be yours for the singular price of $111,111,111. In truth the price is apparently "highest offer over $35,000." The posted price must be a way to weed out tire kickers. I mean, if you're not willing to pay $111 million for a vintage race car, how can we take you seriously?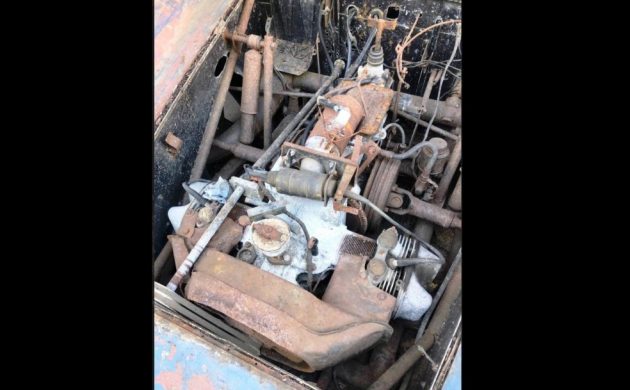 Put this sucker on the end of a stick and your yard will be free of weeds in no time! Joking aside, the 425 cc air-cooled flat-twin comes from the quintessentialy French Citroën 2CV which you may remember from popular movies including being cast as the Richard Drefuss' "Tin Snail" in American Graffiti. The 425 made 12.5 HP in stock form, according to Wikipedia. This dual-carb version would have certainly produced at least 15 HP, which would have called for a sturdy rear bumper in the days when V8 Corvettes careened about California tracks on bias-ply tires.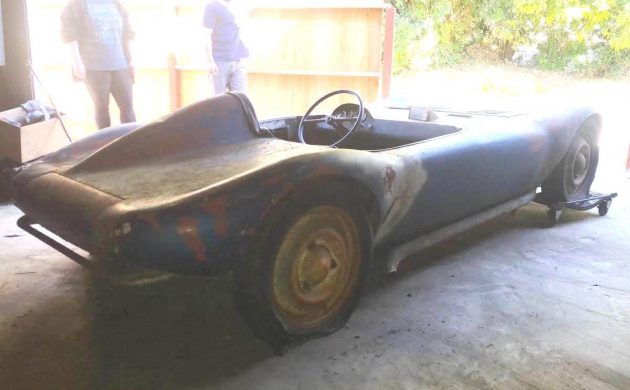 The flowing lines of this lightweight flying French Fry recall Jaguar and Ferrari racers of the day, with every ounce of those high-dollar cars' elegance. Shaping aluminum into curved panels is not for the meek. Even today, forming aluminum proves daunting compared to steel. The graceful lake pipes dump spent vapors just behind the driver's air intake.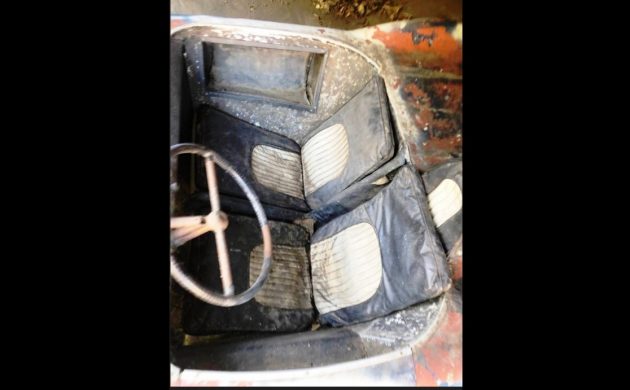 With upholstery worthy of an A+ in Home Ec and a steering wheel that's the pride of Metal Fab, the Seidlitz Special wears High School technology throughout the cockpit, a sharp contrast with the aerodynamic body's bespoke coachwork.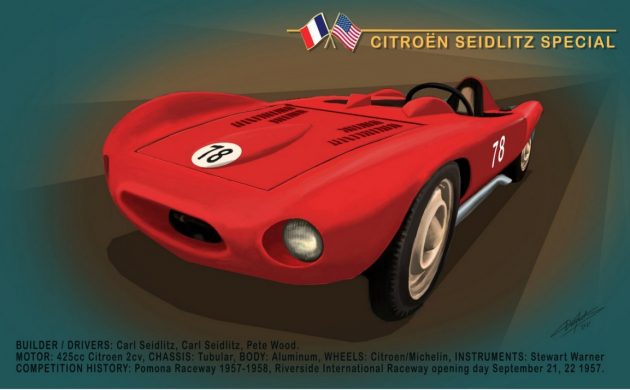 This artist's rendering celebrates the Franco-American wonder, a marriage of lightweight engine and body that couldn't differ more from American cars of the time. Despite poking some fun at the little mite, I'd love to see it lovingly refurbished or restored to its 1957 glory, and only in a way that guarantees it some track time on the California curves again. Nothing this purpose-built should be kept on a shelf. Have you seen a more beautiful '50s sports car?