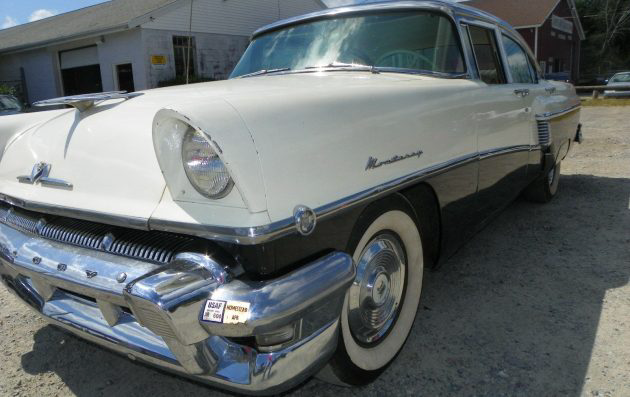 This Mercury is said to be a real one family-owned car that's been stored since 1981. We see so many cars like this with nice 20 or 30-foot paint but we have to wonder how much Bondo and rust might be hiding under the paint and on the underside of the car. This listing on eBay actually has several pictures of the underneath and things under there look pretty good. There's lots of surface rust but no apparent damage. It's nice to see that the underside is not coated in gooey, rust hiding, black. There are some rust bubbles showing along the bottoms of the fenders. It starts and runs, but there's a scary rattle when you put it into gear. It was a Florida car that is now in Taunton, Massachusetts. Bidding is almost $4,000 at this time.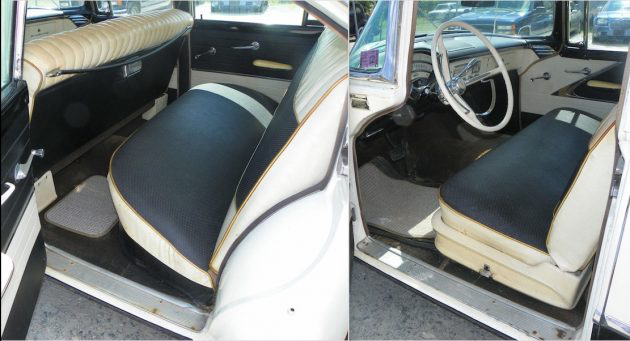 The interior looks pretty nice. It looks as though the seats were redone recently. Could they really be original? There's no evidence of a rodent population.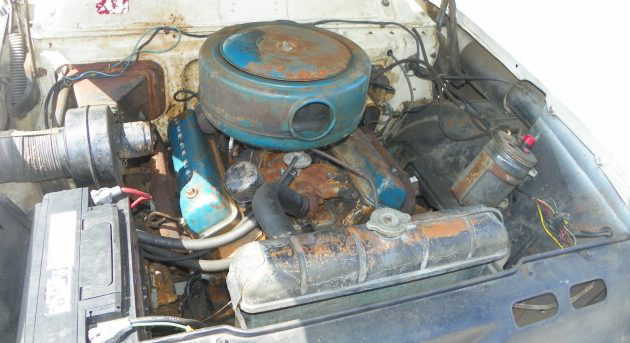 This old Mercury could use a lot of cleaning under the hood, but it looks like it is all there. This is likely a Ford Y-block 312 CID engine with about 200 horsepower.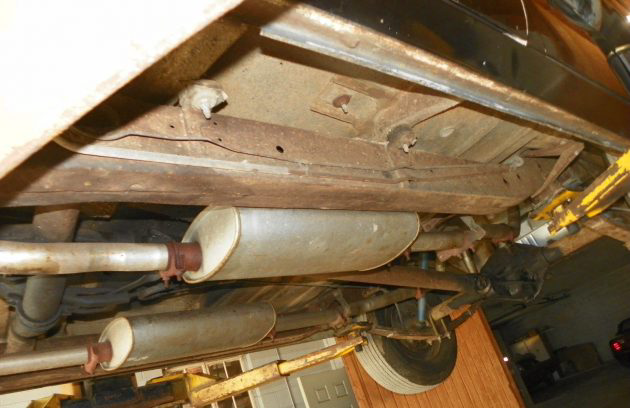 The underside does look rather nice. There's no sign of holes or patches in the floor. If this Mercury was really stored for 35 years it was stored well.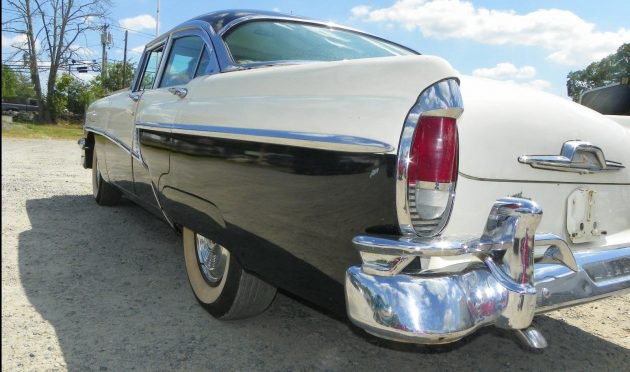 Many might think this Monterey has too many doors, but there are also many who love them. This car is no show car, but it will hopefully make someone a nice driver if it is as nice as it appears. If it's been parked for 35 years it will need lots of mechanical attention. There is a reason someone bought this, had it hauled toMassachusetts and then decided to sell it. Could there be more serious problems with the car than just the transmission? It does look mostly rust free, the interior is nice, the chrome and paint are OK for a driver. How much do you think this Mercury will be worth if it's repaired, cleaned and a driver? It's not rare or collectable, but it could be a nice driver. It will be interesting to see how much this sells for.