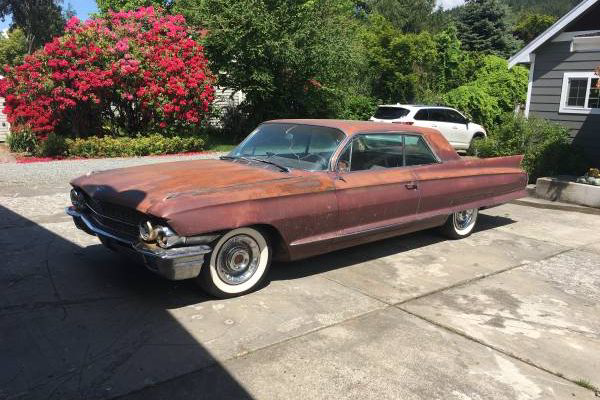 This car seems to have a lot going for it.  Said to be a "solid mid-west car" it includes a list of new under hood parts along with new whitewall tires and cool 1956 hubcaps. Found here on craigslist in the town of Enumclaw, Washington for $4,200. While not as desired as their high-finned predecessors from a few years earlier, these early sixties Cadillacs are still great looking cars that ride like a dream.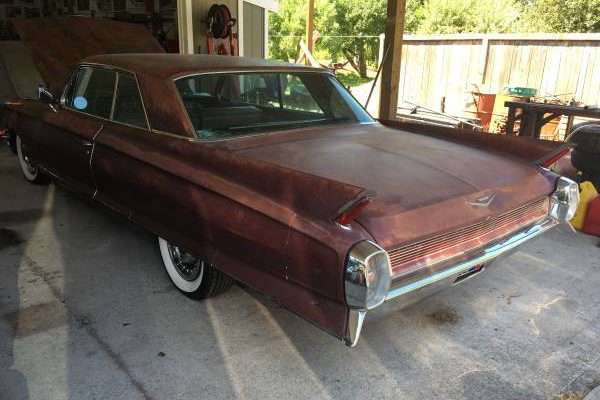 Perhaps a project that has stalled or a family hand-me-down that is no longer able to be maintained?  The seller states a fuel delivery issue is the only thing keeping this from being a reliable driver.  A hit to the front drivers side has damaged some valuable parts including the grill and headlight trim.  They might be difficult to find considering most Cadillacs after World War II were one-year only body styles.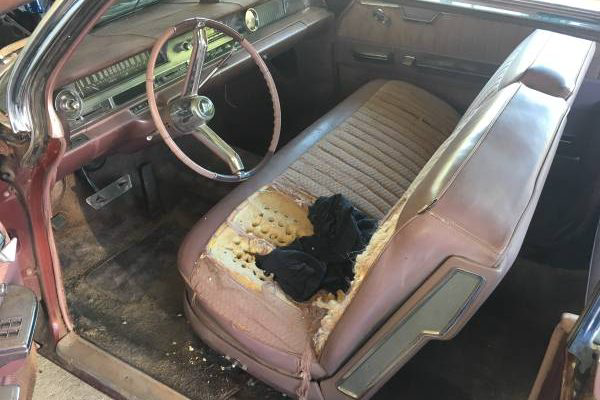 There are a couple pictures of the interior, but none of the engine bay.  A shame considering the ad list several parts that have been replaced under the hood.  While the front seat has seen better days, the rear seat appears to have rarely seen a passenger.  The body does appear solid and the seller describes it as solid with minimal surface rust.  Probably painted Pompeian Red Metallic from the factory, it's hard to tell the difference between the original paint and surface rust.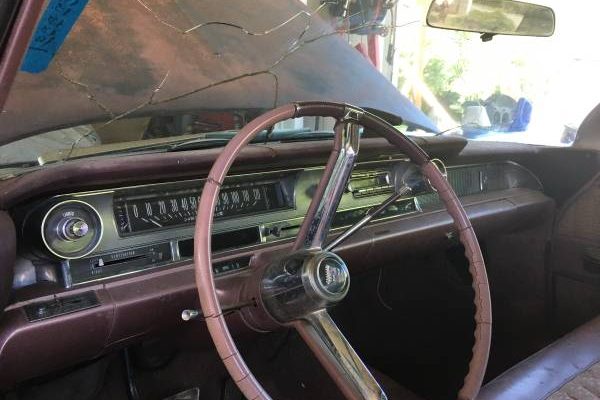 Along with paint damage, the cracked windshield, steering wheel and dash may indicate this car has been stored outside for some time.  If the car runs as well, and the body is as solid as the seller describes, this would make a good project for someone willing to do acres of sanding for a repaint.  Don't these cars look great in bright red or deep black?  I sure think so.