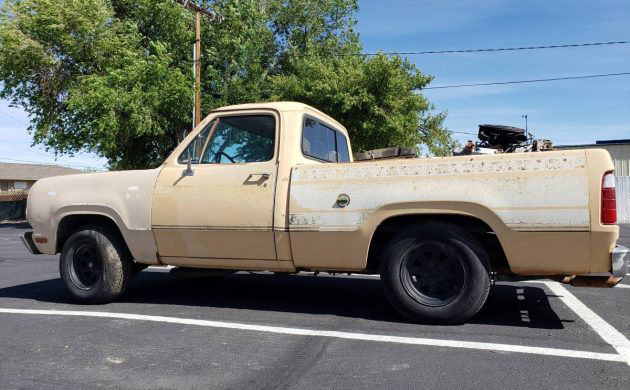 You can't be blamed for losing track of the numerous special editions that Mopar produced in the 1970s, as there were multiple offerings that combined stickers and other cosmetic tweaks with some catchy name or phrase to move inventory. The Dodge D150 seen here is described as a "Westerner" edition, of which I can find very little information – but rest assured, the enhancements were likely limited to exterior graphics and custom upholstery insider. More intriguing is that the next owner of this truck will also get two 440 engines – sitting in the bed – for the princely sum of $1,500. Find the truck here on craigslist in Reno, and thanks to Barn Finds reader Pat L. for the find.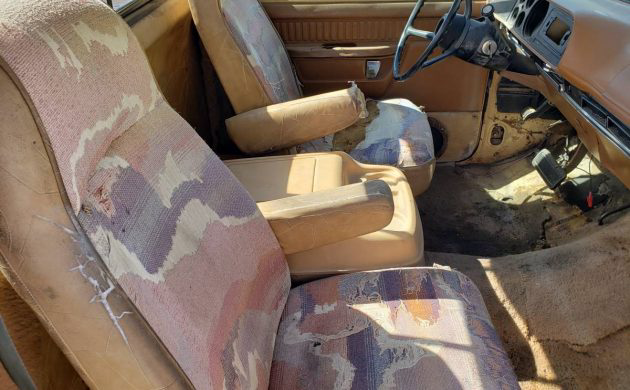 The seller claims the Westerner package came with this groovy Navajo-inspired upholstery on the seats, and it appears to extend to the headliner as well. The Dodge is a project for sure, but hopefully its Nevada address means it remains rust-free. The Westerner package also came with the high-back bucket seats seen here, along with a full console. This will be a sharp interior once it's restored, provided there's an upholstery company that sells this obscure pattern in reproduction form. The interior is pretty rough, so I'd plan on a full overhaul if you want it to resemble what came in a genuine Westerner.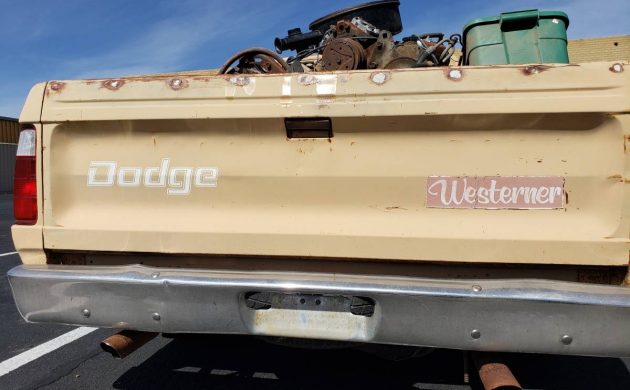 Normally I can dig up some info on special editions like these, but there's simply not much out there. There was seemingly a very similar offering around the same time, known as the "Adventurer Palomino" edition which came with a similar exterior graphics kit and special upholstery patterns in a design that is undoubtedly in tribute to the American southwest. The Dodge is a non-running project, which makes it all the more meaningful that two engines are included with the sale. A 727 automatic transmission and custom wheels will also be chucked into the bed for your enjoyment.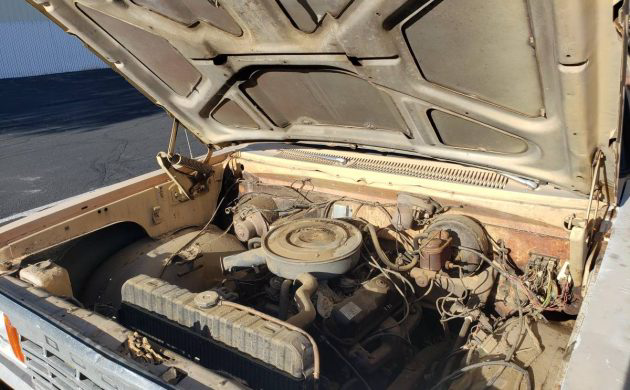 Currently under the hood is the venerable 318, and the seller doesn't indicate whether it has a chance in hell at running again. It looks complete and 318s are generally pretty hard to kill, which could make it even more suspect that it's not running at present. The seller has priced the truck fairly, in my opinion, for being a special edition model that comes with a bunch of hardware that could make it a fairly cool restomod when done. Whatever you do, just make sure the Westerner graphics are re-created accordingly and those seats and headliner are brought back to life.
Have something to sell? List it here on Barn Finds!