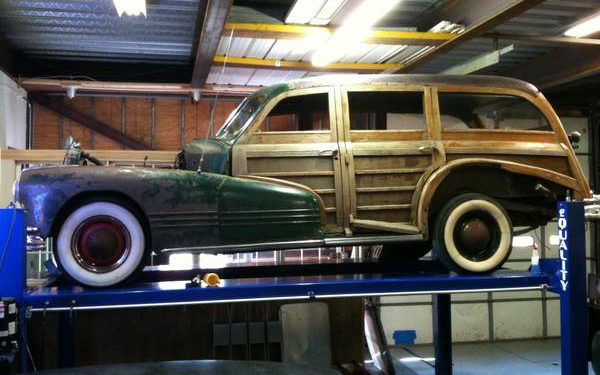 Have you ever wanted to own a woody wagon?  This may be the project for you!  You're looking at a 1947 Pontiac Woody Wagon. For sale here on craigslist in the town of Natick, Massachusetts.  The asking price is $20,000 and while that seems like a lot for a project that needs a ton of work, these cars routinely hit six-figures when done right.  Thanks to reader Peter R for giving us the tip on this woody!  Keep reading to see if you're brave enough to tackle this project.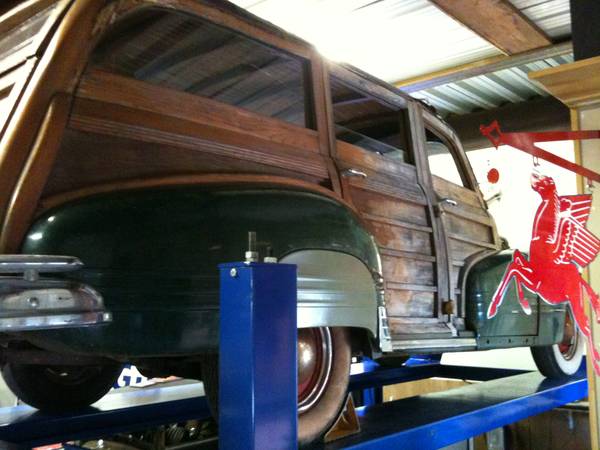 Depending on your restoration skills, these cars can be very expensive to restore.  Certainly paying a shop to do the work will probably exceed the value of the finished product.  However, if you are a skilled metal and wood craftsperson, you may be able to turn a profit in the end (if you restore it for re-sale purposes that is).  The ad states that there is very little metal rot but that a majority of the wood will need replaced.  There are however, templates for the wood work, so a competent woodworker can reproduce the panels.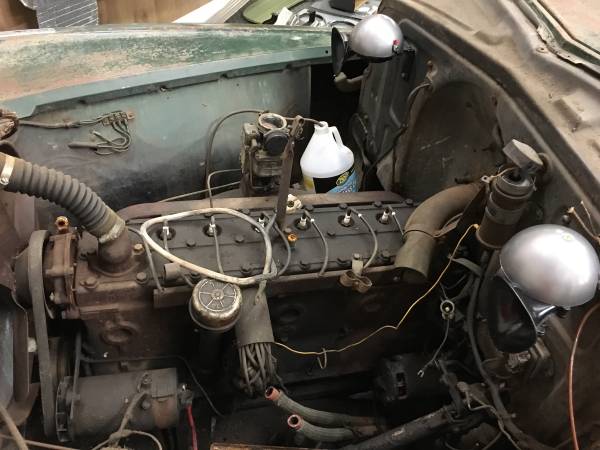 The engine is said to turn over but not run.  There is, however, a running 1954 straight eight that is included with the purchase.   The seller states the reason for the original engine not running is low compression on two cylinders.  If the compression issue isn't due to catastrophic damage, it is probably fixable.  The finished project will probably be worth more with the original engine, unless you decide to go resto-mod and drop in an LS or other aftermarket power plant.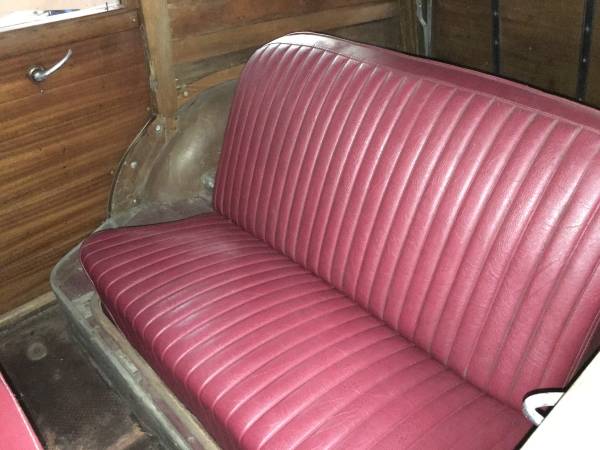 The seat upholstery looks pretty good.  I'm assuming that they've been re-covered.  The ad states the car was found in a "wooden building" in upstate New York.  Other than that, there aren't too many details of what the current owner has done.  There are a lot of NOS (new old stock) parts included in the sale, which can be very valuable.  The NOS parts included are a second grille, two rear fenders and headlight trim rings.  It is also said that the stainless and chrome trim is all present and accounted for.  If that is true, this project just got easier.  Tracking down all the chrome on these cars can be very tedious and expensive.
If this is the project for you, I wish you good luck.  It will be a big project, but very rewarding in the end.