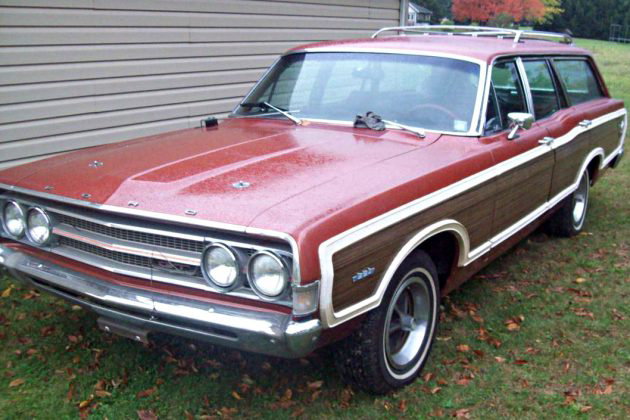 The Ford Torino was a great looking Ford product, and the station wagon is a sharp looker as well. Equipped with wood applique, a 351, and air conditioning, this Squire Wagon has a lot going for it. Appearing to be a running and driving project, this classic and sharp looking station wagon is offered for a reasonable $2,900. Check it out here on craigslist out of Cranberry Township, Pennsylvania. Thanks to reader i525jamie for the cool wagon submission!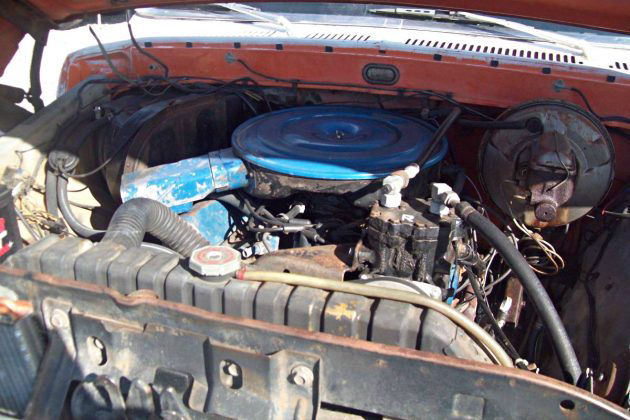 Under the hood we have some goodies that sweeten the deal on this Torino. Factory equipped with a 351 cubic inch V8, automatic transmission, air conditioning, power brakes, and power steering, this wood applique dream is ready for family duty this summer for the family road trip. Although there isn't much information offered on this Ford, I would assume it to be a driver, but there is no definitive answer to the drivetrains condition and if the air conditioning is functional.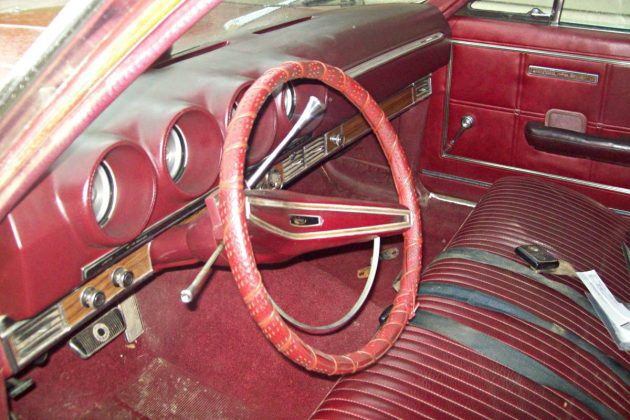 With loads of red, the interior is quite clean, and thankfully there are not several faded shades of red and pink from sun exposure like so many other cars from this time frame. No, instead this interior is very clean, and has spent little time in the sun. The dash is crack and blemish free, like the rest of the interior. The carpet is still a lovely shade of red, but the rubber pad attached to the carpet on the driver side is a little dirty needing a quick cleaning. The only major visible concern to the interior is a cut in the red head liner. Beyond that, this interior looks very well maintained.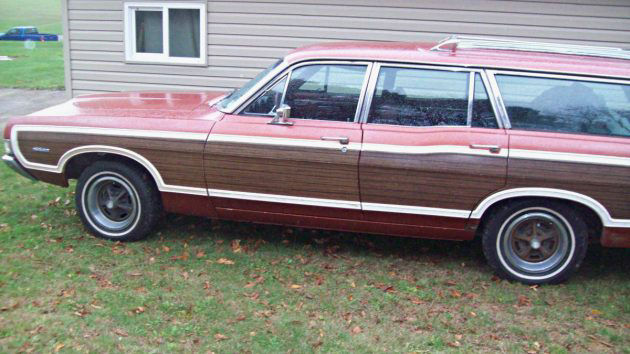 The groovin' wood applique exterior is either appealing or a total deal breaker for some of you who grew up in this era. Personally I can appreciate it, as the wood applique has held up well on this wagon, and the same can be said about the paint. There is no visible rust on this wagon other than the bottom of the tailgate where there is some rot. Although this is a common problem area. Beyond the rusty tailgate, the body appears quite straight with no other major concerns. The paint is solid, but looks as if it would benefit from a good waxing. Overall a solid looking wagon with a V8 engine, and air conditioning to keep everyone in your family happy. Are you a fan of these corny wood applique station wagons?