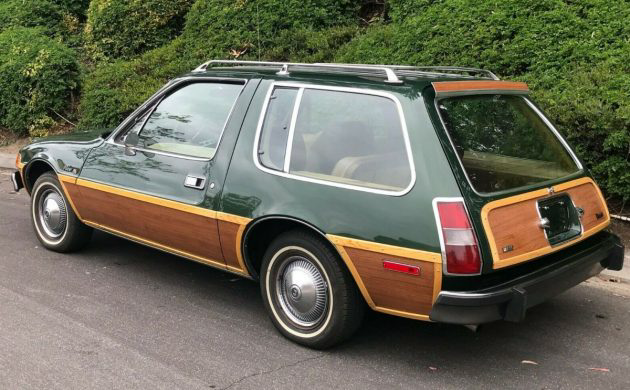 UPDATE – The seller has relisted this one here on eBay with more photos! That was very wise but is it enough to convince someone to fork over the asking price?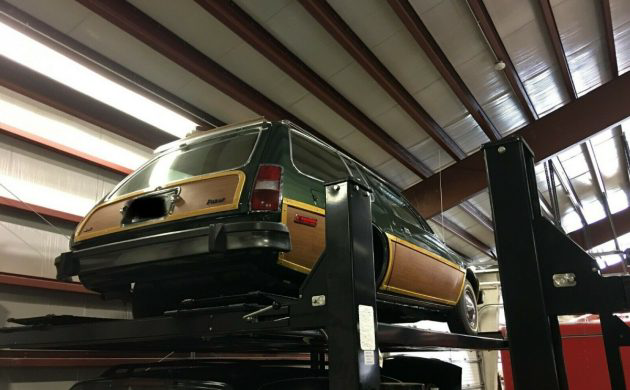 FROM 3/26/19 – While we're accustomed to seeing hatchback versions of the AMC Pacer, I can't recall spotting too many wagon models, especially ones clad in wood trim. This example is said to be quite nice and offered for sale for the first time since new. It has remained with its original owner and looks to have enjoyed some high-grade storage in that time. It is said to have 75,000 27,400 miles and is now offered here on eBay with a listed price of $17,500.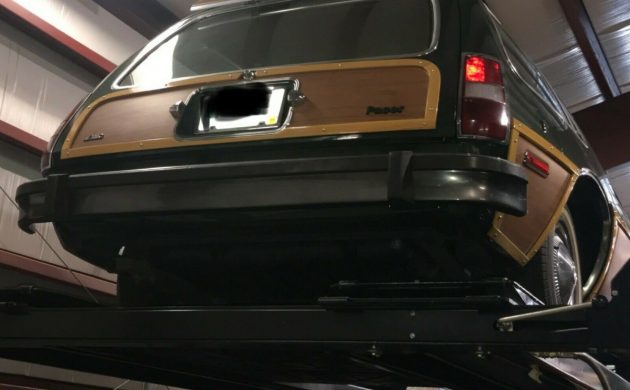 The pictures show the Pacer on a lift, and unfortunately no photos or under-hood photos are offered. This is a shame, as I suspect the cabin remains in nice condition and would do much to enhance the eyeball appeal this Pacer already has just sitting up above the photographer's head. The combination of forest green paint and wood trim is quite handsome, and the listing notes that the original veneer was replaced with real wood trim from a boat restoration shop.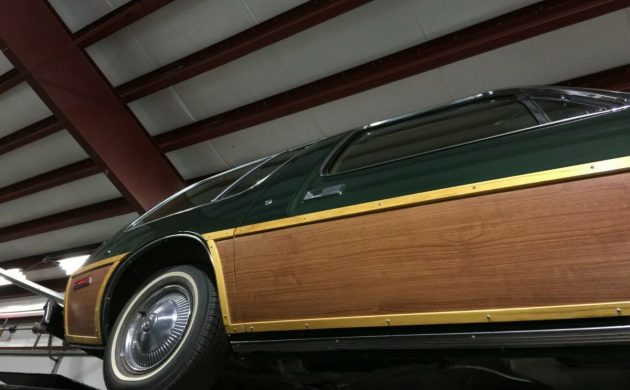 That speaks to a level of commitment to a Pacer we don't often see. That expense, combined with the impressive cosmetic condition, suggests this Pacer has lead a pampered existence, even with close to 80,000 miles on the clock. The original hubcaps appear to be a nice shape, along with the chrome bumpers. Overall, it emits a sense of luxury we don't often associate with the likes of the Pacer.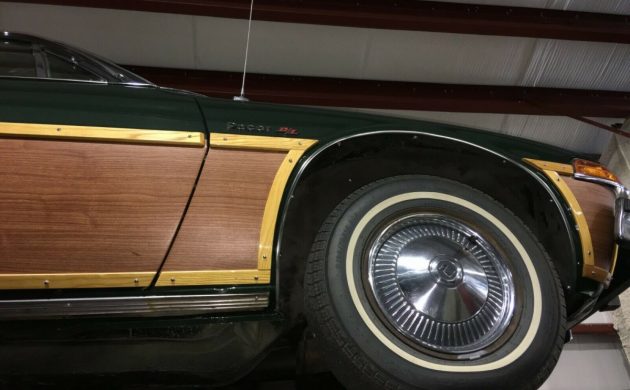 The listing also notes this Pacer comes with factory A/C, which I would presume to be working if it's mentioned as a key selling point. The six-cylinder / automatic combination is well-suited to a car like this, which is intended more for careful cruising than anything resembling spirited driving. While I suspect we'd all be more enthusiastic seeing the Pacer on the ground, I'll admit to being tempted to call the owner up for more info just based on the photos provided – but I've already got a wagon. Are you intrigued by this wood-trimmed Pacer wagon?
Have something to sell? List it here on Barn Finds!