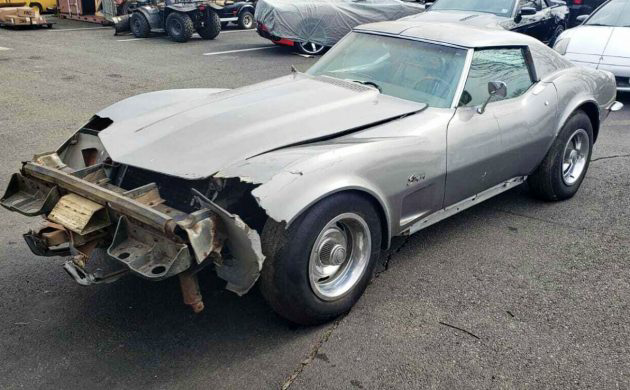 Whatever happened to this car, it's a good thing that Corvettes were body-on-frame and made of Fiberglass back in the 1970s. I certainly hope the driver got out un-injured from this damaged-but-fixable 1973 Chevrolet Corvette, listed here on eBay in a no-reserve auction, with clean title, out of Mantua, New Jersey. Interested? Read on below…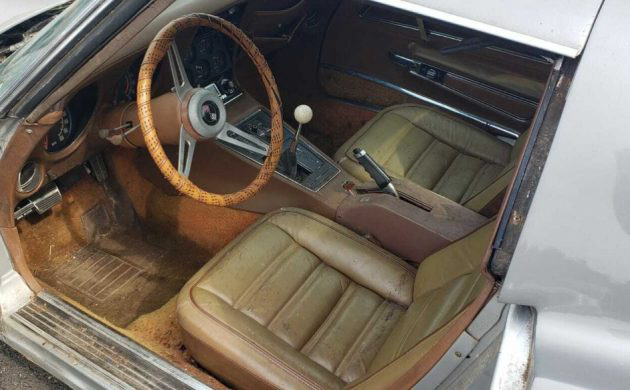 Corvette enthusiasts like myself know that 1973 was the first year when government-mandated 5 mph urethane bumpers were put onto Corvettes. The following year, both front and rear were phased in, making the 1973s unique among the now 66-year history of the American legend from GM. It also marked the beginning of Corvette's transformation from purely muscle-car to sports/touring car. Two small-block V8 engines and two transmissions were available, but none of them really kicked out nearly the horsepower that previous years could give, thanks to federal emissions standards taking hold, and American auto manufacturers struggling to find the right equation of emissions vs performance.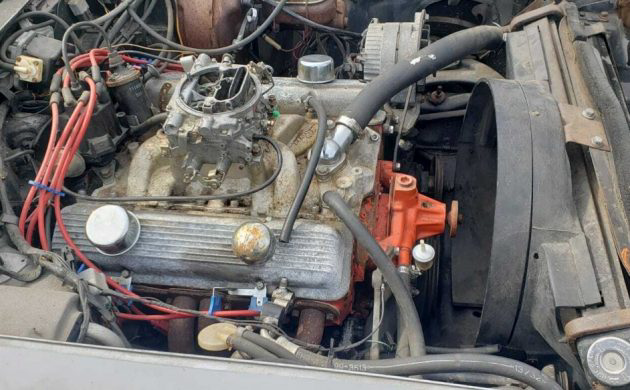 The seller doesn't give us a whole lot to work within the way of details, so we have to look at the pictures in detail. Their assertion that it "Needs Work" is an understatement! What we can see, though, is that it has indeed sustained a pretty good whomp in the nose, but it's otherwise mostly all there. We see a 4-speed with air conditioning, standard seats and deluxe door panels, brown interior, basic AM/FM radio, tilt wheel, and Rallye rims wearing radial tires. The odometer reads 1,983 miles, but it's a safe bet that it has likely turned over at least once.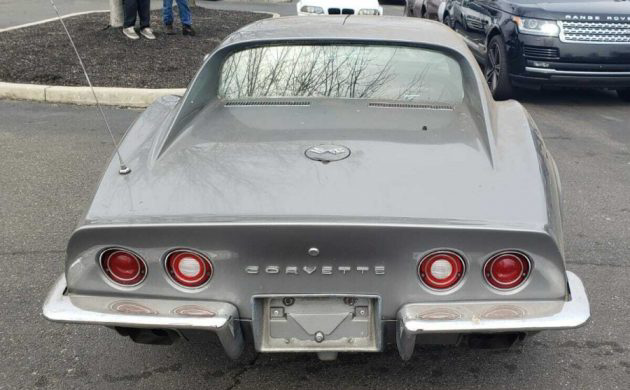 All in all, it looks from afar to be decent and fixable, even though it looks a mess. You'd need the entire front end, probably suspension parts, a few underhood components, and definitely some interior work. Even if the frame is tweaked, that's not that big of a deal these days. As long as the "birdcage" is okay, nearly every single nut, bolt, washer, wire, and component is available nowadays, and you could probably get everything you needed in one trip to Corvettes At Carlisle in late August. I dare say you could be driving it before the end of the year if you play your cards right! Up for a challenge?
Have something to sell? List it here on Barn Finds!