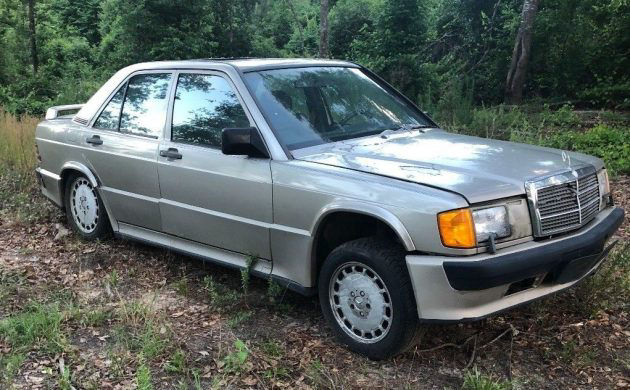 This one breaks my heart, the one that's perpetually obsessed with vintage German super sedans (which is different from the one currently distracted by broken Isuzu Troopers). This 1987 Mercedes-Benz 190E 2.3-16 is a shadow of its former self, which was built to go head-to-head with the formidable BMW M3 of the same era. Now, engine-less and saddled with the highly undesirable automatic transmission, its future looks dim. Find it here on eBay with a Buy-It-Now of $2,995 or best offer.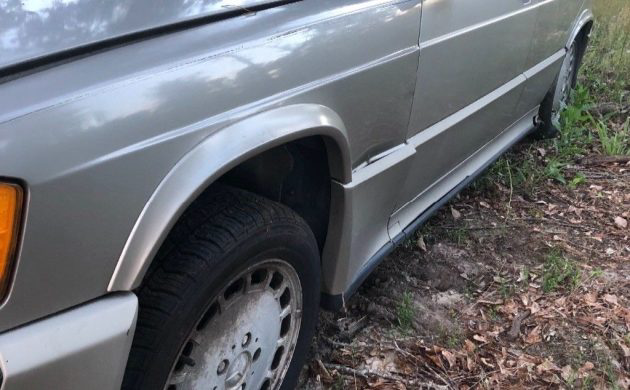 The 2.3-16s were breathed on by none other than Cosworth, following Mercedes' request to build a vehicle capable of competing on the rally stage. Those plans stalled, but the engine was built; Mercedes then turned to DTM, where it met its foe in the E30 M3. While many enthusiasts will tell you the BMW delivered a purer driving experience, the 190s built for the German Touring Car Championships were no slouches. The civilian version was obviously slightly de-tuned, but still found their way into many enthusiasts hearts. The air dam, side skirts and rear spoiler were all standard fare for the 2.3-16.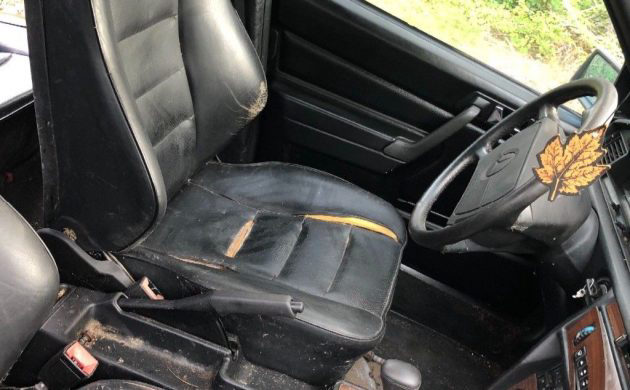 The interior featured four bucket-style seats, heavily bolstered up front. The driver's area also incorporated a unique gauge pod in the center stack, below the HVAC controls. Mercedes did offer a manual transmission in the more sporting W201, but a surprising number of them still pop up with the automatic like this car. The seller notes that the desirable Cosworth-blessed drivetrain is already gone, with the slushbox left in the car. It's not surprising to see one in this state, as unlike the E30 M3, the 190 hasn't risen to the point of desirability that even total basketcases with an automatic are rescued and refurbished.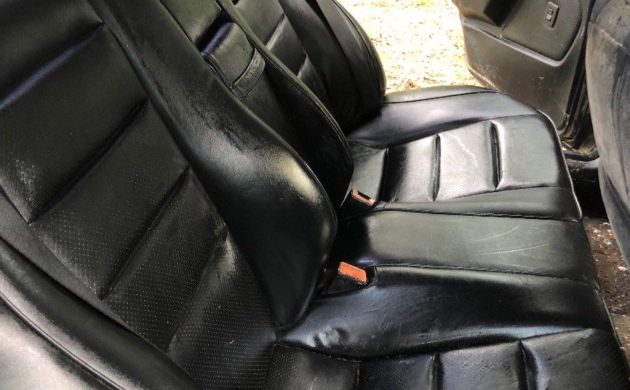 The interior shows plenty of evidence of weather exposure and general neglect. The seller says you can find another engine on eBay if you wish to restore this 190E the right way but it would still require a transmission swap to do it correctly (well, unless you prefer the automatic). The listings for replacement engines range from $995 to $1,250 here on eBay. While not crazy high, you're still miles away from being done and rough-but-drivable 16Vs can be had for the low teens. So tell us: which way would you go? Rescue this abused 2.3-16V or a buy a better one to begin with?
Have something to sell? List it here on Barn Finds!