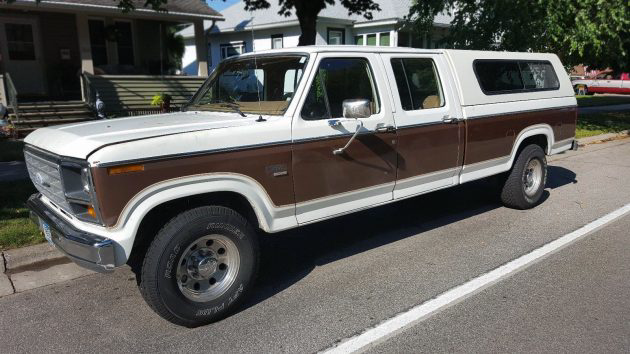 The seller of this 1984 Ford F-350 XL lists it as being 21-feet long. Finally, a vehicle that's longer than the '66 Lincoln! I don't see too many four-door pickups from this era around anymore, and this is a real nice one. It's listed on eBay with a current bid price of $3,050, but the reserve isn't met. It's located in Winona, Minnesota in the far southeastern corner of Minnesota.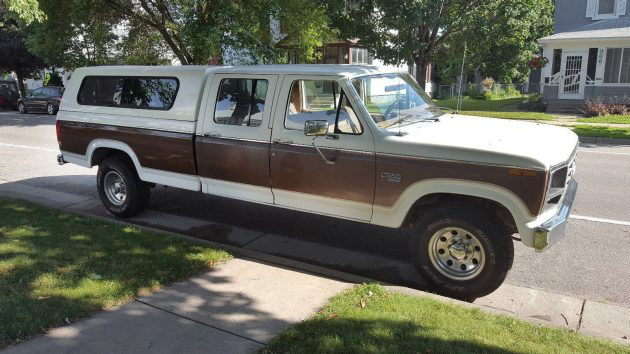 A truck this nice from Minnesota?! Surely you jest. Don't call me Shirley, and this is a California truck that has never been driven in the winter for the last decade that it's been in the North Star State (MN). "There is no rust on this truck", says the third owner, the seller, who lives in Minnesota, not California.. (crickets) You can see that even around the wheel wells it's rock solid. They even provided a few underside photos and, as expected, it's much more solid than the average Hollywood marriage is. There is some fading to the roof paint and there's an odd "crack in the box where the topper was attached."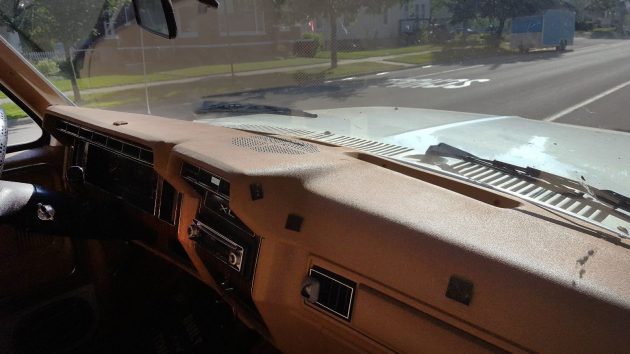 There are no photos of the front seats which usually tells me that they're in rough shape. Either that or, for some reason, the seller just plain forgot to take a photo of the main seating area in this beautiful truck. I'm sure they'd send one to a serious bidder. They did provide a photo of the back seat and it looks like it just came out of the factory; perfect!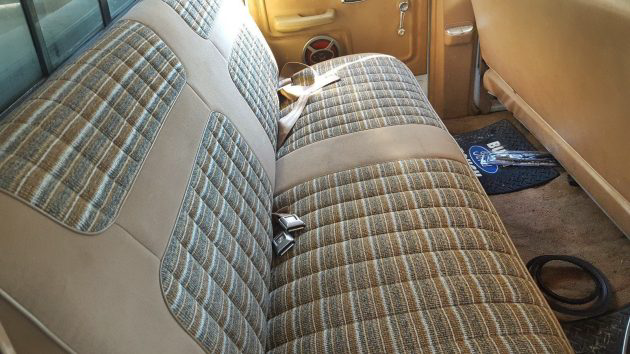 See! That's one good looking seat. Hopefully some matching fabric can be found to redo the front seats, if they need it, of course. Maybe they're perfect, who knows. The driver's door panel has seen better days and the LR door panel could use some attention. One weekend and the next owner could have this interior looking fantastic. I see a dash pad in this photo, The seller says that the "dash is perfect" so this looks like a case of the dash pad saving the original dash, not covering up a cracked original dash. The AC works but the cruise control doesn't. If I had to choose between either one of those two working, that's exactly which one I would choose.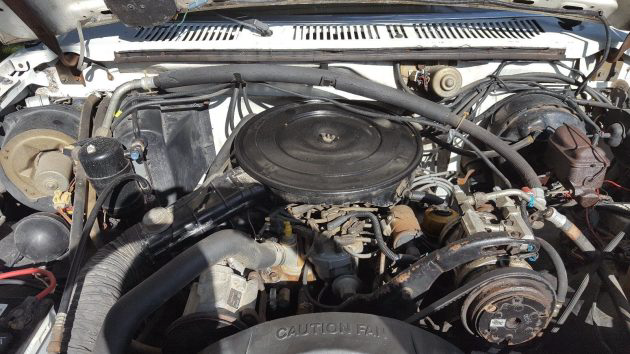 This monster is Ford's 385 engine. Not 385 as in the cubic-inch size, that's 460 cubic-inches, but for the fact that it has a 3.85 inch crankshaft stroke. This 460 V8 has 245 hp and 380 lb-ft of torque. This one-ton four-door truck should be able to haul darn near anything that it's asked to, all while hauling the family in air-conditioned comfort up front. Have any of you had a truck from this era with four doors?