It's hard to believe that a car like this 1989 Dodge Shelby CSX-VNT was based on Chrysler's ubiquitous K-car platform, but it was. I have only owned two K-car-based vehicles, a LeBaron Convertible and a Dodge Mini Ram Van, a caravan without rear side windows. I would have loved to own this car 30 years ago, or 30 hours from now. It can be found here on eBay in Whitesboro, New York with an unmet opening bid of $5,600 and no reserve after that.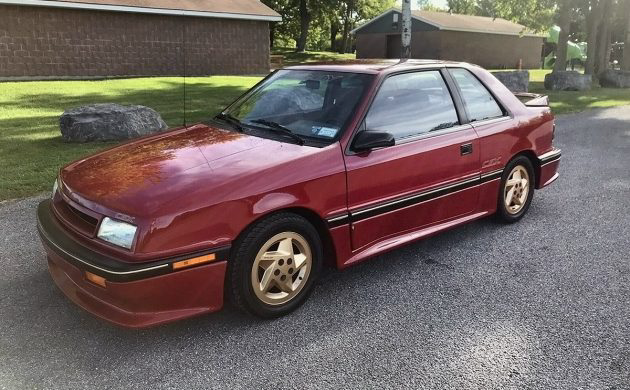 This car is based on the Dodge Shadow, a nice little car in its own right even without having 175 hp and 205 lb-ft of torque. What I wouldn't have given to have this drivetrain in my plain white little 1987 Dodge Mini Ram Van. Chrysler and Shelby also offered the CSX on the Plymouth Sundance and they were made for only three years, 1987 through 1989.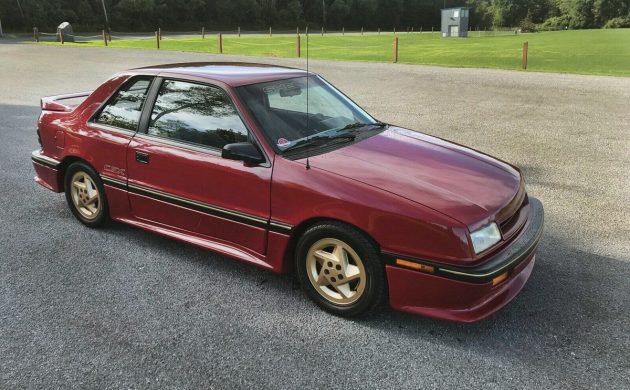 There isn't a lot of bling that a person could or would want to add to this car, at least in my opinion. For being 31 years old, it still looks pretty crisp and clean, not overly-fussy, and creased with that God-awful upswept line through the door handles that almost every car seems to have today. Thanks, Hyundai.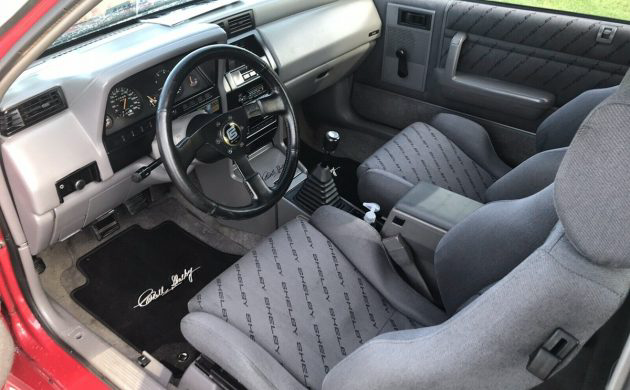 Shelby and Chrysler offered three variations of this car, the first was the CSX with Chrysler's impressive 2.2L inline-four intercooled turbo II and 175 hp of which they made 750 total. They also made 1,001 of them for the Thrifty Rental Car Company, the CSX-T with the Turbo I non-intercooled turbo engine. Then the granddaddy, the one for sale here, #410 of 500 made: the CSX-VNT. For the record: CSX = Carroll Shelby eXperimental and VNT = Variable-Nozzle Turbo and it was reportedly the first use of variable-turbine in a factory production vehicle. You can see that the interior has a unique Shelby script on the Recaro seats and door panel fabric and I don't see really any glaring flaws yet in this car, do you?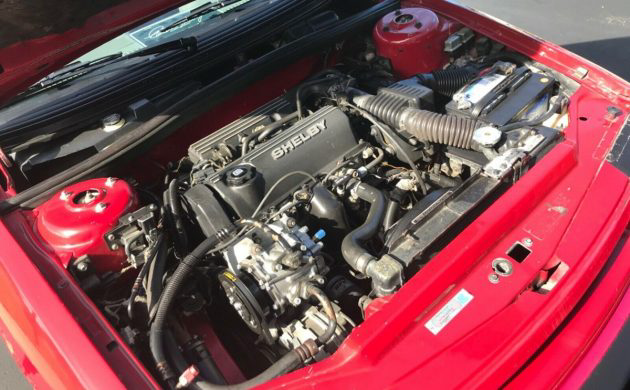 The engine is the aforementioned 2.2L inline-four with 175-hp and 205 ft-lbs of torque. The seller says that the engine and turbo were both rebuilt 4,000 miles ago and they say that this car runs and drives great. Aside from being a paint job away from being a stunner, this could be a good buy if it stays around the opening bid price. Any thoughts on this Shelby CSX-VNT?