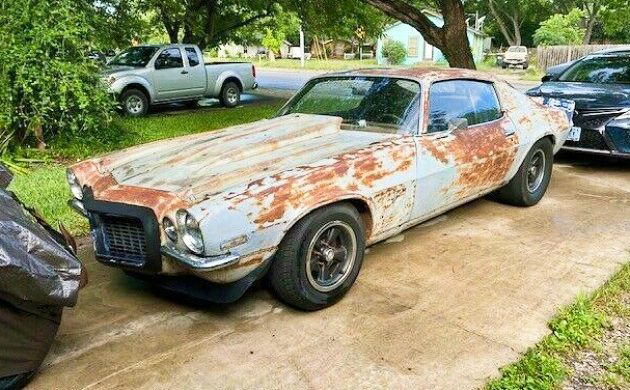 This self-described "Patina Rod" is a 1970 Chevrolet Camaro RS with a twin-turbo LS 6.0 V8 engine. The car is located just north of my neck of the woods in San Marcos, Texas which is halfway between San Antonio and Austin. The seller is asking $25,000 and claims the car will run 10 second quarter miles all day long. You can see more pics here on eBay.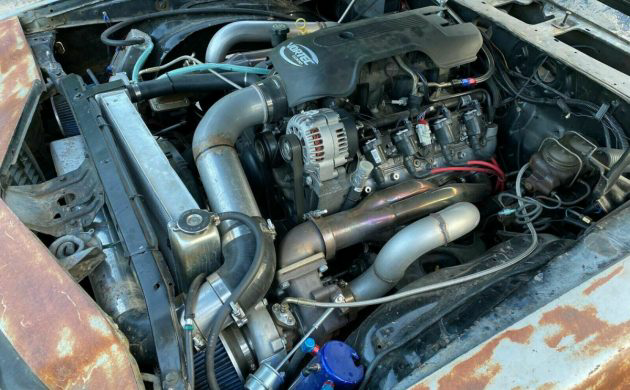 The heart of this beast is the 6.0 liter LS transplant. It looks natural sitting in this Camaro. With a tune and race gas, the seller has run 9 second quarter miles. Power is transferred to the Perfect Launch 3:73 rear end via a GM 4L80 automatic transmission with a PTC 3500 RPM lock-up torque converter. The seller has spent most of his money on the engine but the suspension was also modified by adding urethane bushings, bigger sway bars, and a 2-inch lowering kit.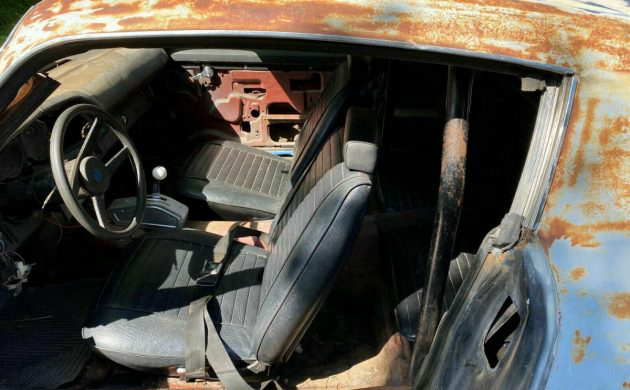 The interior is rough to fit the Rat Rod personality and includes a roll bar. The car has surface rust and the front floor pans have been patched. The front seats have been covered and there is no carpet in the car. The seller said that this is a daily driver and one of ten Camaros that he owns. The following picture is the money shot for Rally Sports. It is one of the best front ends ever designed.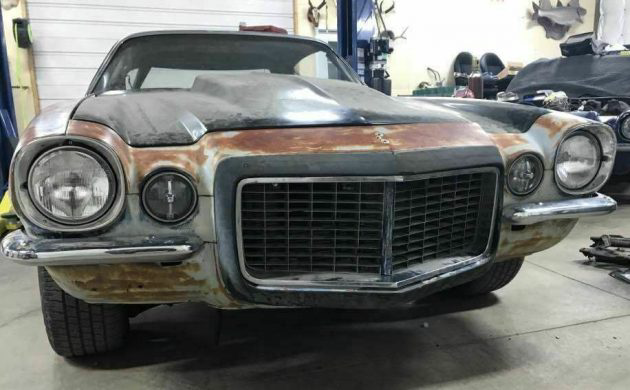 I had a 1973 Camaro for my first car but it was nothing like this. It had a 350 cubic inch V8, 2 barrel carburetor, and a 3-speed manual transmission. When you pushed the clutch in the whole front sub-frame would move forward.  A set of homemade frame connectors took care of that problem but I put every paycheck into the car to keep it running. This 1970 Camaro is nothing like my old car. It is a beast that looks like a barn find. So, is $25,000 a reasonable price for the patina powerhouse?