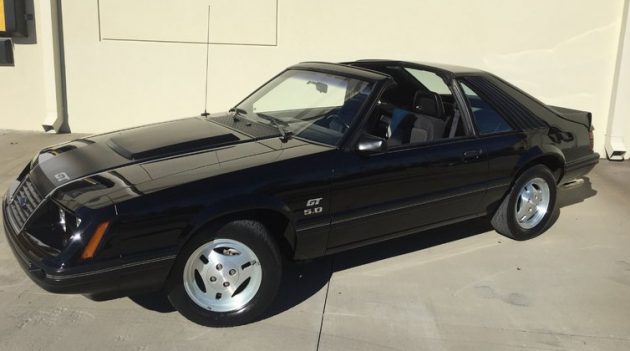 As we know all too well, Fox Body Mustangs are often abused by senseless owners due to their low cost of entry. That's why when a high-priced examples rolls around, I'm not too upset that it keeps some buyers out of the bidding pool, as we have to keep some of these early cars preserved and not on the latest episode of Check Out My Flowmasters. This four-eyed survivor has only 10,236 original miles and is listed here on eBay with a Buy-It-Now of $22,950.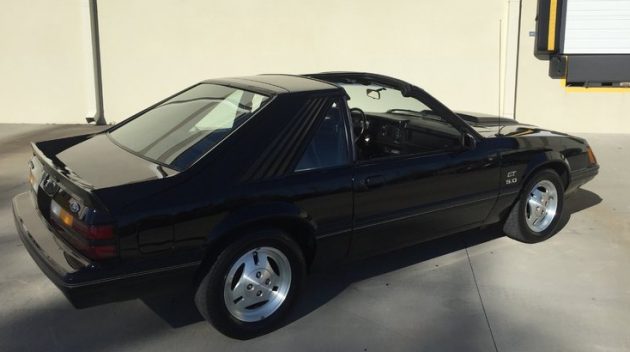 This Mustang GT was as loaded as it could get in 1983. The GT performance package, premium sound, t-top roof, sport steering wheel, and of course, the high output V8. In an era where collectible Mustangs weren't exactly rolling out of the showroom and Hertz rental car lots like they once did, it's impressive that an owner still took such care to keep this early GT protected from modifications and highway mileage.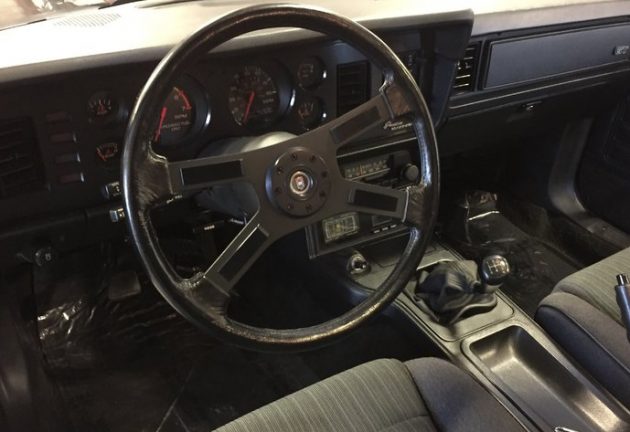 Inside, this Mustang may as well still be in the showroom. And what a bonus to see a manual transmission in the console. In fact, I have to applaud many 'Stang owners from this generation, as most cars I see (unless it's a rare Ghia edition) came with a manual transmission. Sure, I get that modern automatics are the bees' knees and shift faster than I ever could, but it's still refreshing to see an era of owners who preferred to row their own gears. An uncracked dash and mint seat upholstery round out the minty insides.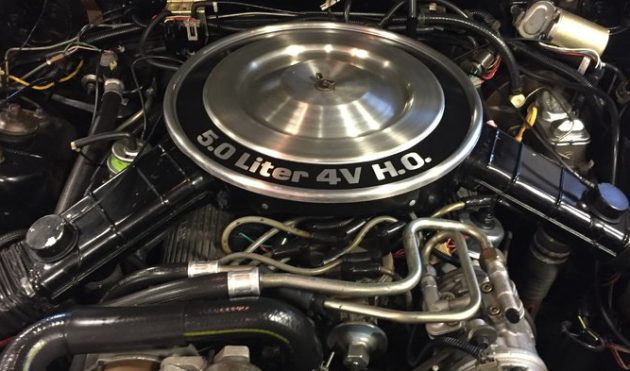 Engine plastics appear as new, and the polished air cleaner looks like it's never breathed in any dirt or been splashed by a leaky valve cover. This Mustang GT will command a fair price, for sure, and I suspect the reserve is at least near the Buy-It-Now price. But why shouldn't it be? There can't be too many Mustangs of this generation collecting dust with less than 20,000 original miles and the best options boxes checked, so let's hear your thoughts below: is this example worth the asking price? And would you rather have this four-eyes or later model example?