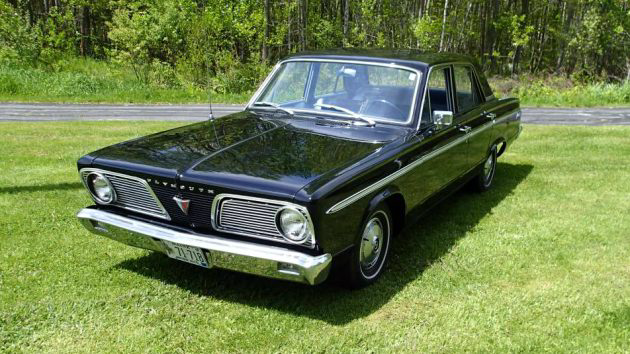 It never ceases to amaze me how some cars are purchased and receive very little use in their lifetime like this '66 Valiant. Purchased at an estate sale, this crispy clean Plymouth sedan has apparently only covered less than 10,000 miles in it's lifetime. Completely functional, and described as a crowd pleaser, this Valiant is offered for $9,500. Check it out here on craigslist out of Harrison, Maine. Thanks to reader Bill Walters for this beautiful submission!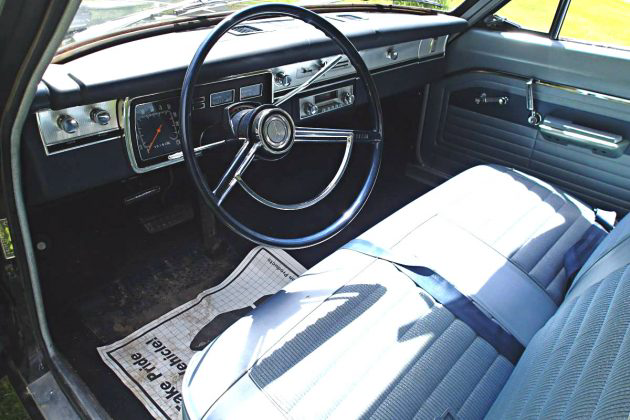 An estate sale can often be a great place to find something of interest, but in many cases the history or the "story" of an item can often become blurry. Although taking a look at the photos, you feel a bit inclined to believe that this could possibly be a 9,300 mile car. Some cars do age well with regular use and maintenance, but there are some key items that can give away either a low mileage car, or a very well maintained car. The interior of this Valiant is very close to mint, with the only disparaging issue being dirty feet prints on the driver floor. The seats are without fault, and the steering wheel that receives so much use and abuse, is like a fine work of art. Even the door pulls, and door panel hardware are in great condition with no signs of abuse or aging.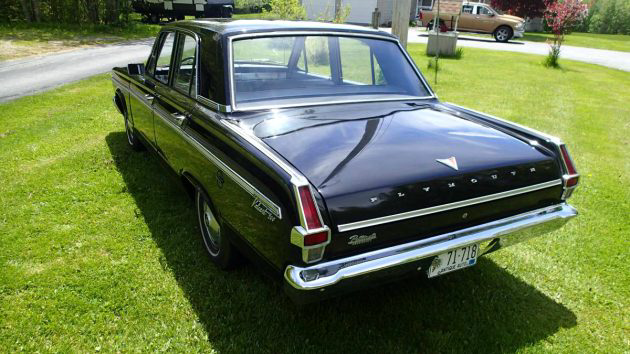 Described as rust free, and appearing as new, this Valiant may not be a high strung muscle car, but it is a beautiful example of a 1960's American classic. The paint is phenomenal on this Plymouth. I see new cars on my daily drives that I can see orange peel on from 15 feet away. On the other hand, this Plymouth looks like a finally polished Onyx gemstone. Borderline mesmerizing, this classic sedan looks to be the closest dictionary definition to "mint condition" as car may get. Would you preserve or enjoy this outstanding survivor?