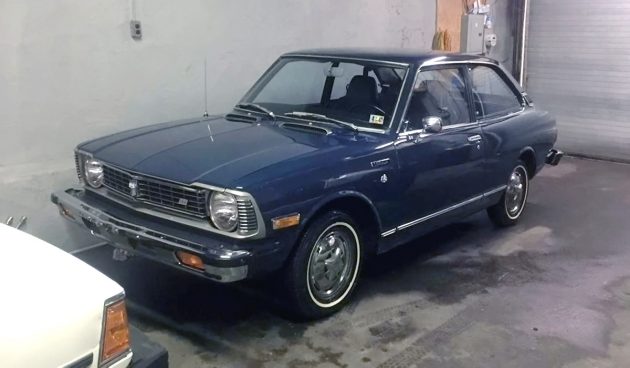 With only 19,332 miles, this 1974 Toyota Corolla 1600 Deluxe is one pampered peanut. It can be found on Craigslist, or here on the CL archive, with an asking price of $12,500 or best offer. It seems to be located in the Philadelphia, Pennsylvania area due to the area code on the phone number listed, but it's listed on the Puerto Rico Craigslist. Thanks to Michael for sending in this tip!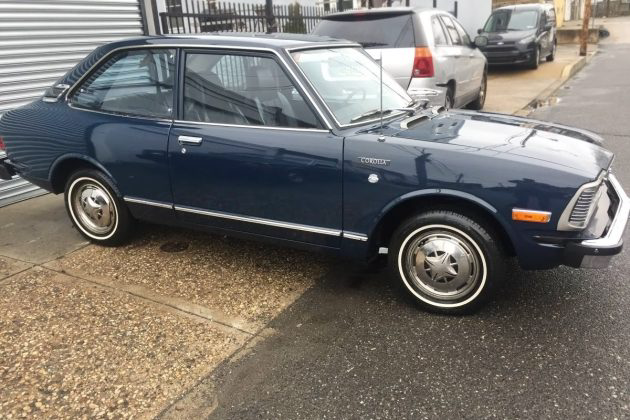 1974 was the last year for the E20 Corolla, having come out in 1970. I can't help but notice how huge those bumpers look compared to my former 1971 Corolla 2-door wagon. Mine wasn't in this mind-blowing condition, though. This car has been for sale in the last few years, I ran across a listing from 2014 where it sold for $13,100!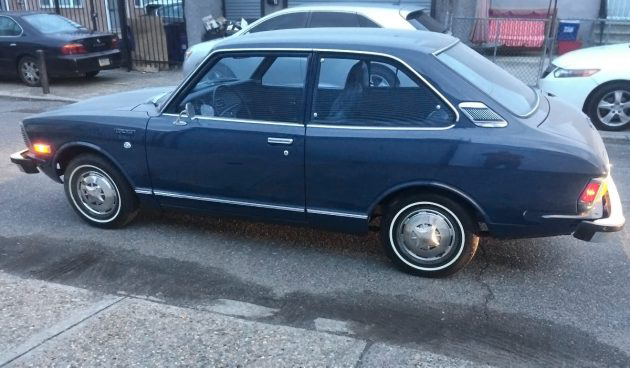 This bodystyle is the TE21, a variation of the E20 which was the second-generation Corolla line. In the late-summer of 1974, the E30 Corollas came out and the early 1974 E20s get confused with the E30s. You can see where this car got its nickname: Peanut. This is a two-door sedan body and it's unusual enough to be awkwardly "cool", but personally I prefer the coupe bodystyle.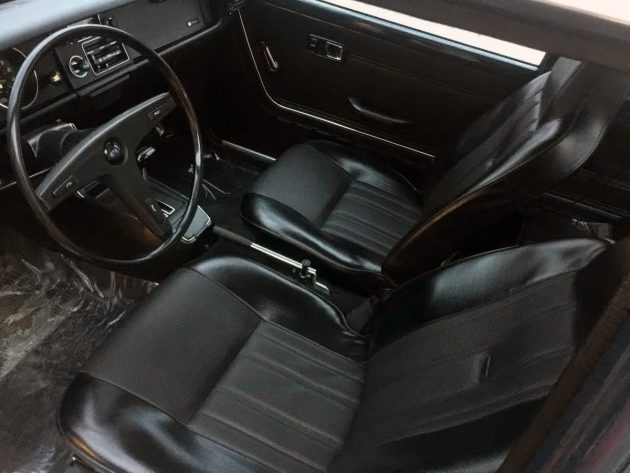 The seller says that this car "is in mint condition all original" and it sure looks perfect. Well, other than having an automatic transmission. Mint is mint is mint, but that automatic hurts this car in so many ways, in my opinion. Apparently it didn't hurt for this seller who is, I'm assuming, the one who paid $13,100 for it four years ago. The interior is seriously nice, what I wouldn't have given to have my car look this nice.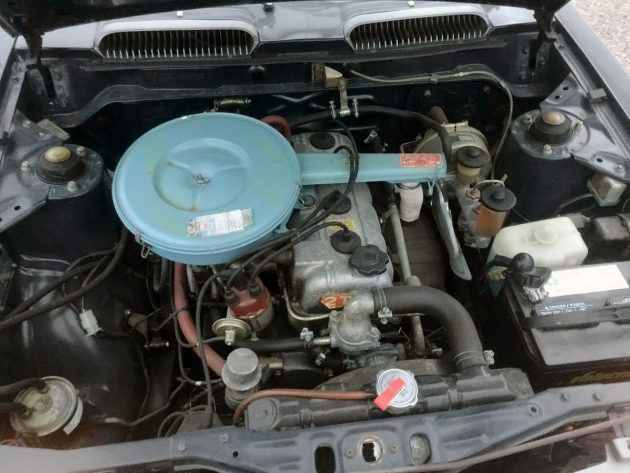 This is Toyota's 2T-C 1.6L inline-four with around 102 hp. It has to be one of the nicest and most original engines left in an E20. I had the 1.2L with 73 hp and it did not have enough power for me. This engine would have been great in a 1,600-pound car. Or, let's say that it would have been better, maybe not great! I'm assuming that this car runs and works as perfectly as it looks. With some detailing this engine could look as museum-quality as the rest of this car does. The asking price will no doubt cause quite a stir among the Barn Finds family of readers, or most of you anyway. Have any of you owned an E20 Corolla?
Have something to sell? List it here on Barn Finds!